Gifts, Flowers & Brunch: How To Celebrate Mother's Day In Ditmas Park
There are plenty of ways to tell your mom you love her Ditmas Park-style this Mother's Day (Sunday, May 10), and we've rounded up where you can go and what you can buy that will brighten your mom's day — and help support our local businesses!
Gifts
Brooklyn ARTery (1021 Cortelyou Road) and Stems (1118 Cortelyou Road) are doing a pretty sweet cross-promotion for Mother's Day — if you buy flowers at Stems, you'll get 10 percent off a vase at the ARTery — or buy a vase at the ARTery and get 10 percent off flowers at Stems.
Book an exercise date with your mom! Pre-register for any of Pilates on Cortelyou's (1019A Cortelyou Road) by 2pm on Saturday and get a second class free.
For Mother's Day, Alden Moves Dance Theater (1203 Church Avenue) is adding a bonus class to any 5 or 10-class dance/Pilates adult card purchased by Monday (plus, all moms with current class cards will receive a bonus class on their card). To access the deal online, go here, or visit the studio.
Our neighborhood is full of artists—painters, sculptors, photographers, knitters, musicians, and more. Scroll through our list then contact one to purchase a photo shoot of the family, commission a portrait of your kitty cat, sign mom up for violin lessons, buy her a gift certificate for a local writing class, and lots more.
Element Beauty Lounge (1016 Cortelyou Road) has a number of different Mother's Day specials, including discounts on manicures and pedicures. To hear the full list of deals, call them at 718-282-3287.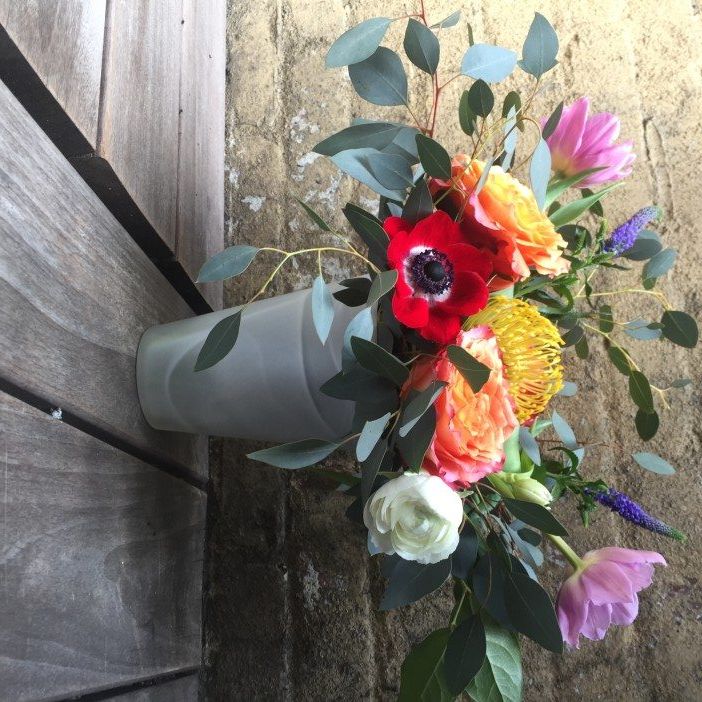 Flowers
As we said above, Stems is offering their special Mother's Day promotion with the ARTery, and you can also go to PS 217's Mother's Day Plant & Bake Sale at the school (1100 Newkirk Avenue) on Friday, May 8 from 9am-4pm. Plants and gifts for mom will range from $1 to $15, educational toys and fun novelties for kids will be anywhere from 25 cents to $5, and all baked goods will be $1.
Brunch
Purple Yam (1314 Cortelyou Road) will be offering a special Mother's Day dessert: Nanay's Dream, which Chef Romy described as "a re-imagined braso with the meringue roll studded with berries inside, almond slivers on the side and topped with kalamansi curd and more berries." The restaurant will also be offering other Mother's Day brunch and dinner specials, which you can see here. For reservations, call 718-940-8111.
The Castello Plan (1213 Cortelyou Road), The Farm (1108 Cortelyou Road), Hamilton's (2826 Fort Hamilton Parkway), Hunger Pang (1021 Church Avenue), Lea (1022 Cortelyou Road), Mimi's Hummus (1209 Cortelyou Road), and Ox Cart Tavern (583 Argyle Road) are all taking reservations now — when we called them, they recommended calling soon, as spots are filling up. Additionally, Hunger Pang will be doing a special Mother's Day cocktail.
Want to go somewhere with the kids that doesn't require a long meal? We have a bunch of kid-friendly coffee shops in the neighborhood, including Cafe Madeline (1603 Cortelyou Road), Coffee Mob (1514 Newkirk Avenue), Lark Cafe (1007 Church Avenue), and Qathra (1112 Cortelyou Road).
Know of other places that are offering Mother's Day specials that we forgot? Let us know! Email us at editor@ditmasparkcorner.com, and we'll add them to the post.