Malliotakis, Southern Pols Say No To Scrapping G&T Programs
BENSONHURST – After Mayor Bill de Blasio's panel announced its recommendation to eliminate most selective admissions and gifted and talented programs in NYC schools and replace them with school-based enrichment programs, Assemblywoman Nicole Malliotakis expressed her anger standing along with parents and several children yesterday afternoon.
"What's happening here in NYC is an atrocity. Right now, we have a mayor and an administration that is fundamentally destroying our education system from top to bottom," Malliotakis said. "Everything that was done to improve our education system under Mayors Rudy Giuliani and Michael Bloomberg is being dismantled by a mayor who really seems to have no regard for the children and the citizens of this city."
Malliotakis, a Republican assemblywoman, has often critiqued de Blasio in the past. Wednesday afternoon, standing outside the Brooklyn School of Inquiry — the only citywide school for gifted and talented students in Brooklyn, Malliotakis made no exceptions.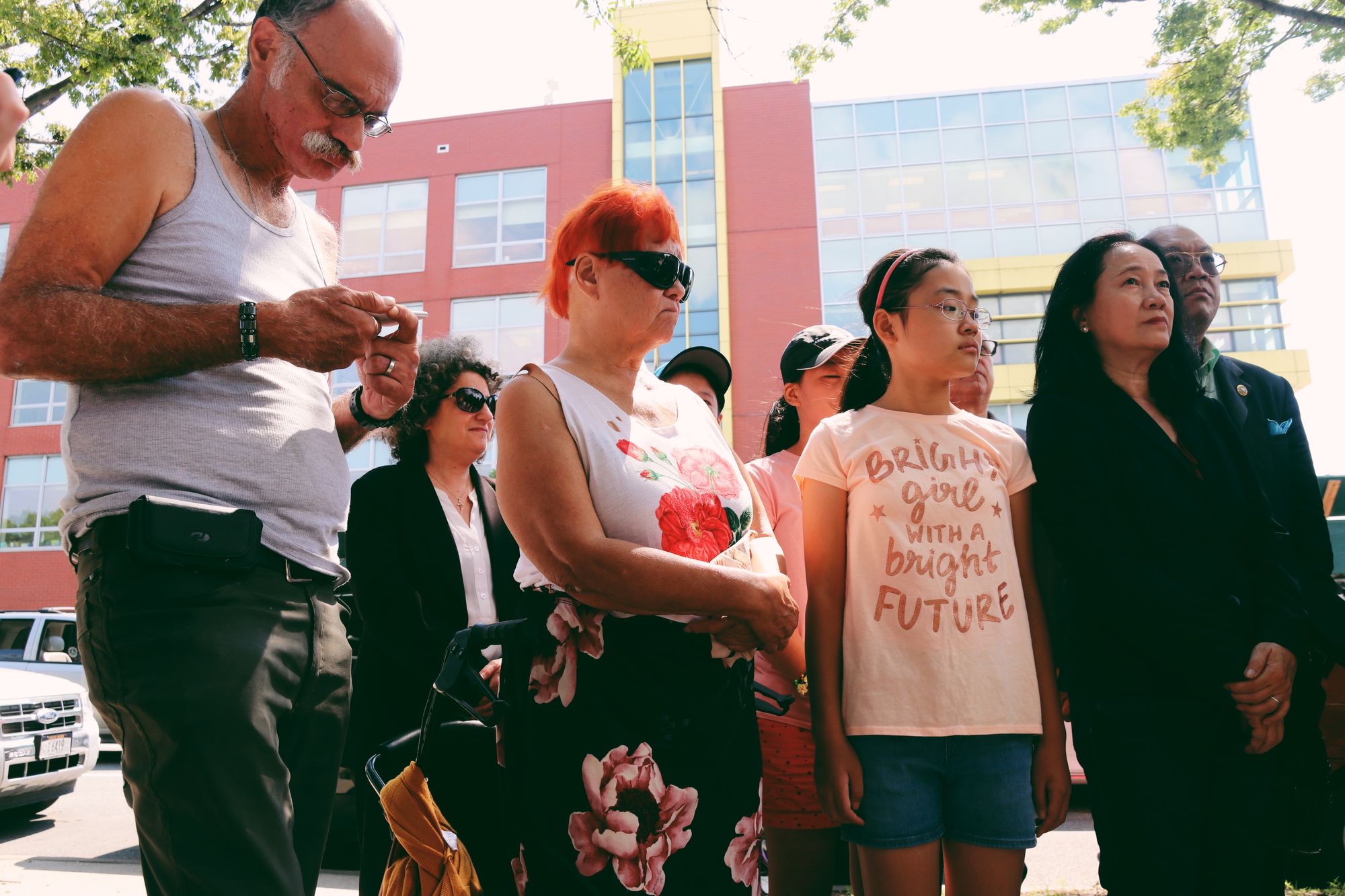 She believes that instead of ending gifted and talented programs, the City should be expanding them by giving more funding and creating more seats.
"There are many students who do qualify but do not have access to a seat in our gifted and talented programs. There are roughly 16,000 students out of 1.1 million who are enrolled in a gifted class," she said. "That's not because our children are not smart. That's not because our children cannot complete the coursework. It's because there aren't enough seats to accommodate the tens of thousands of students who qualify for the gifted and talented program in the City."
Currently, there are a total of five fully gifted and talented schools in the City. There are three in Manhattan, one in Queens, and one in Brooklyn. Aside from that, there are many schools that have certain gifted and talented classes in certain grades. De Blasio's panel argues that allowing such programs to continue perpetuates racial inequality as the majority of students in these programs are white and Asian.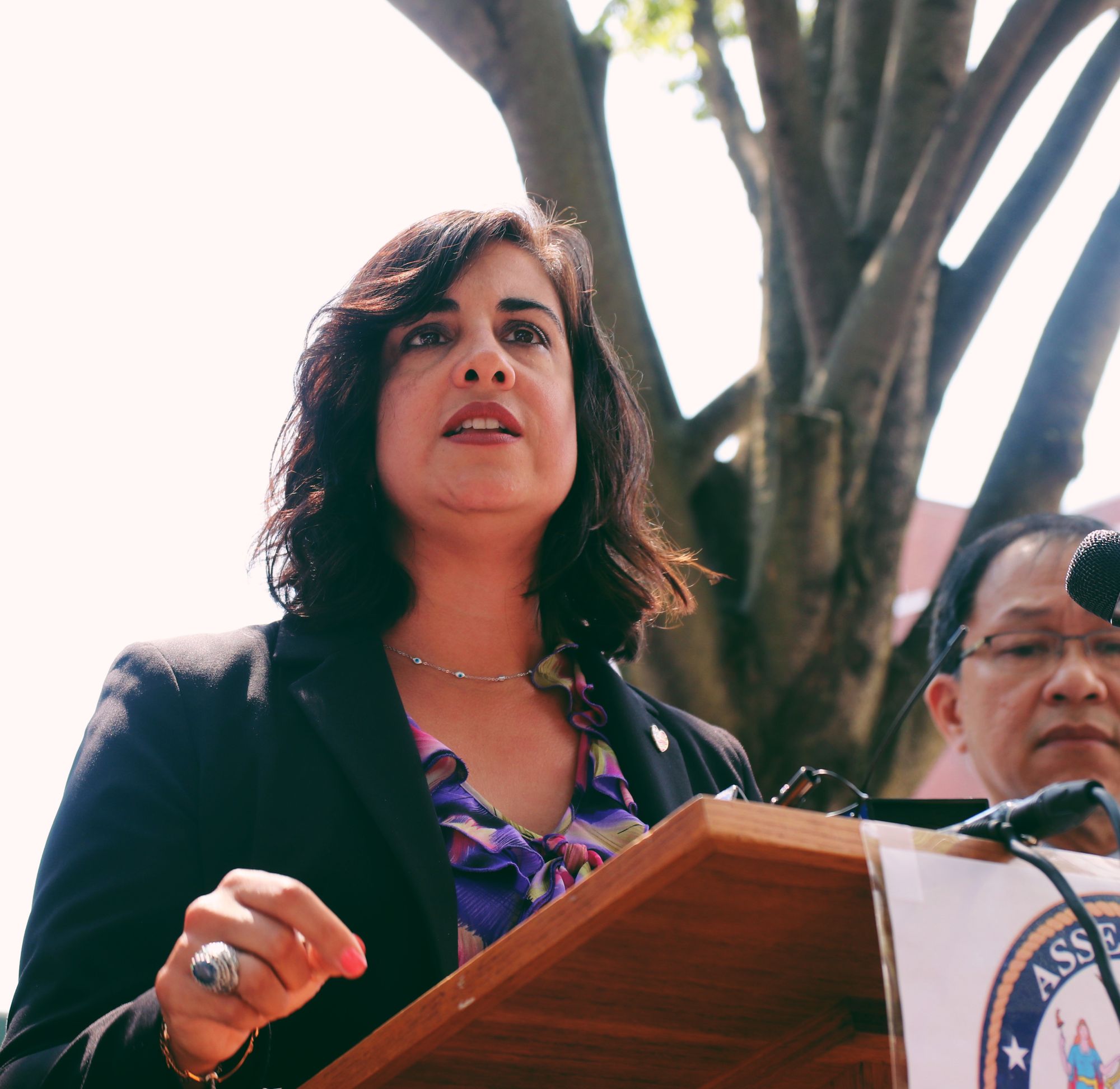 David Lee, the director of the Scholastic Merit Fund, disagreed and said, "If we had more of these schools throughout the city, we would reflect the composition of the city in the schools. So, we actually need more of these schools, not less of them."
Malliotakis stood with a small group of people that included a few speakers and a few children. All of the children that stood next to her were Asian.
"We speak not only for Chinese Americans, not only for the Asian Americans but for all," a member of the Chinese American Citizen Alliance said. "Without gifted and talented programs, without accelerated learning that can nourish, nurture, and grow our children, our city will not survive and prosper."
"It is very important that we keep these programs here so that these kids, not just these kids," she said pointing at the kids next to her, "but kids of all races, of all genders, all religions, and backgrounds can do well."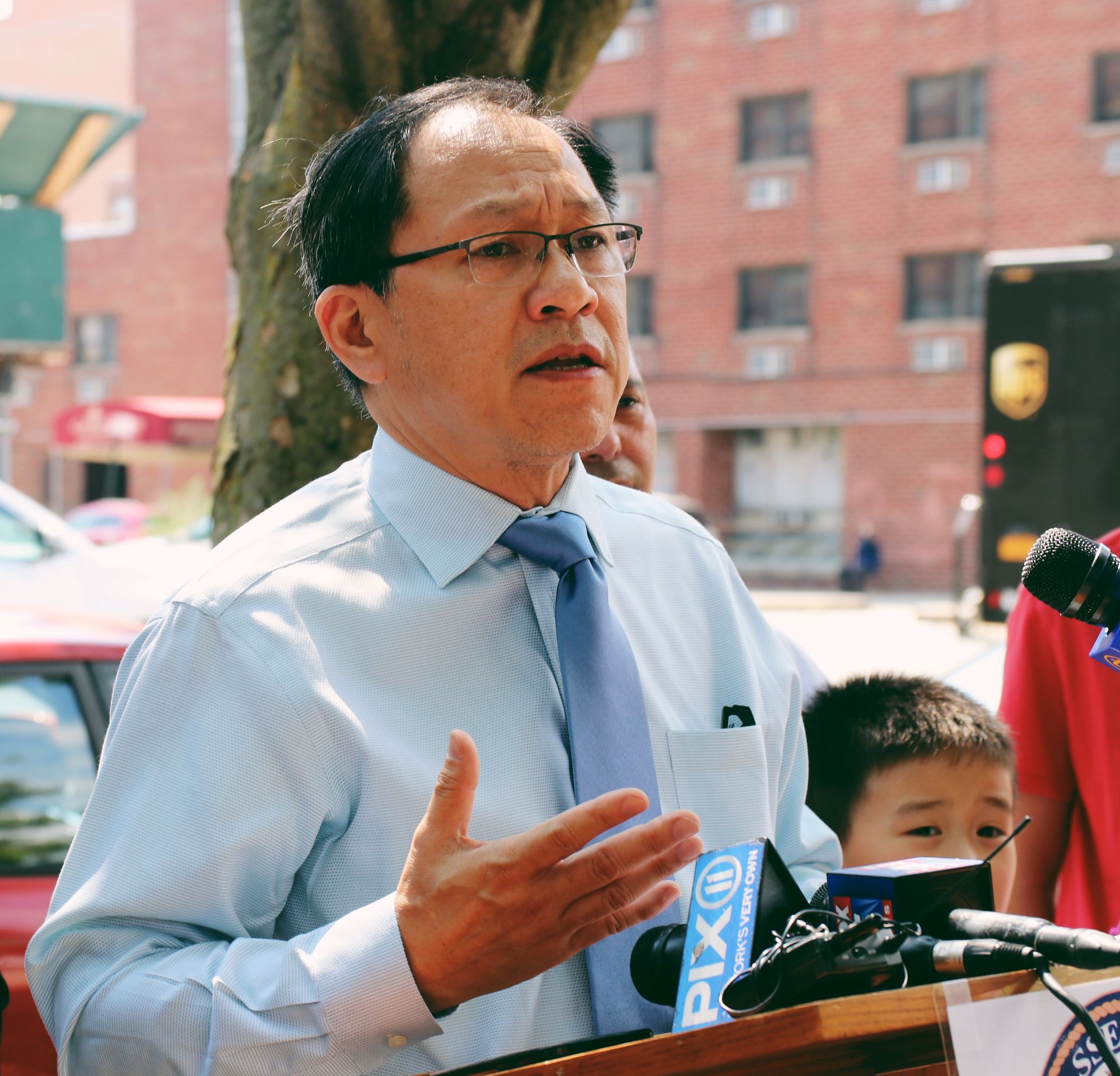 Many NYC political officials have spoken out against the panel's recommendation, including Assemblymember William Colton, who called the panel "clueless."
"Diversity in schools is a worthy goal, but it must be attained in the context of educational excellence. The educational needs of all children must be met. We must expand all programs including gifted and talented, bilingual and ESL, music and arts, culinary, science, technology engineering, math and language arts, etc.," he said in a statement.
"We need to bring the best out in our children and to teach them that education is the number one key to success in their future, teach them to strive in order to achieve their best," he continued. "By reducing standards we will not accomplish anything. Our children need more gifted and talented programs not the elimination of them. If the NYC Mayor or the NYC DOE Chancellor is not capable to carry out their duty, then they must be replaced."
Council Member Justin Brannan said, "We cannot ignore the decline in the number of black and brown students attending specialized high schools. To fix the system, we must build a more inclusive, integrated, and equally resourced public school system. We should expand not to eliminate proven opportunities for success."
"We should broaden and improve pipelines like G&T not collapse them. Every family deserves a world-class education for their child. Ending school segregation and educational inequity must be our focus but scrapping G&T or the SHSAT will not get us there," he continued. To note, he, along with State Senator Andrew Gounardes, is hoping that Bishop Kearney High School is turned into a specialized school.
"Expanding access and improving these programs and pipelines is what's necessary if we are going to provide equality of opportunity for all students," Brannan said. "We can start by retooling gifted and talented programs in every school district in our city."
Gounardes had this to say: "While I'm still evaluating the proposal, I'm skeptical of a system that determines a child's future based on testing at four years of age. I also believe we should be figuring out ways not to eliminate but to expand enrichment programs to every student, every school and every district across the City."
Council Member Brad Lander, on the other hand, said the panel should move forward with its recommendation.
"The School Diversity Advisory Group deserves great credit for laying out next steps to expand on the work we've started, learn as we implement, and build on that momentum to take much more ambitious action to desegregate our schools," Lander said. "We must take this opportunity to move forward with a bold agenda to make our schools the laboratories of true, inclusive democracy that we know that they can be."
The panel just gave its recommendation, but it is up to the Mayor to make the final decision, a decision that Malliotakis hopes he makes wisely.
"The Mayor wants a social justice experiment? Here's your social justice experiment," she said. "Let's make sure that every student in the city of NY regardless of their background, regardless of their religion, regardless of their race, regardless of their ethnicity, regardless of their gender, can actually graduate and be able to work in the real world. That should be your social justice experiment."