Gift Ideas for Her: Bklyner Holiday Gift Guide
Holiday shopping is in full gear and Brooklyn shops have every type of gift you and the women in your life could want. From chocolate, beauty and spa treatments and terrariums to women-centered accessories, a subscription to an exclusive book club and the opportunity to find a new passion. There is something for everyone. Happy gifting!
Li-Lac Chocolates
Sunset Park
Industry City, 68 35th St
Fl 1, Unit 18
b/t 3rd Ave & 2nd Ave
(212) 924-2280
https://www.li-lacchocolates.com/
Smart Hair Studio
Windsor Terrace, South Slope
282 Prospect Park W
b/t 18th St & 17th St
(347) 689-9081
http://www.smarthairstudiony.com/
Holiday shopping made easy with SHS gift certificate! Organic color, botanical keratin treatment, organic facials or trendy haircuts all included. Customizable for all your beauty needs!
Twig Terrariums
642 Coney Island Avenue
Brooklyn, NY 11218
(718) 488-8944
http://twigterrariums.com/
Terrariums are all the rage. You can make your own at the Twig Terrarium studio or work with them customize one with an adorable little person or animal to live inside. The Twig experts will provide info on what makes a healthy terrarium, hands-on experience on how to create one, and tips and tricks to mini-scape your own little green world!
Awesome Brooklyn
Flatbush
617 Flatbush Ave
Brooklyn, NY 11225
917-573-7202
https://www.awesomebrooklyn.com/
Awesome Brooklyn is a great gift store that has gifts at every price point from cute desk accessories, bags, and candles to scarves, jewelry, hip fanny packs and more. Ask cute little Athena for her recommendations. She is sure to charm you. You can also follow them on Instagram stories. If you can't make it the store, you can also order from their online shop.
Greenlight Bookstore
Fort Greene:
686 Fulton St (at S Portland Ave)
Brooklyn, NY 11217
Prospect Lefferts Gardens:
632 Flatbush Avenue (at Fenimore)
Brooklyn, NY 11225
(718) 246-0200
http://www.greenlightbookstore.com/
The gift that keeps on giving. Greenlight First Editions Club offers one collectible new book each month. A subscription is a magnificent gift for any book lover.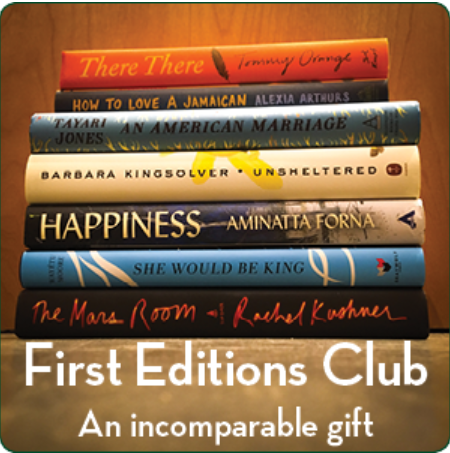 Brooklyn Brainery
Prospect Heights and Windsor Terrace
190 Underhill Ave
b/t Sterling Pl & St Johns Pl
and 1233 Prospect Ave
(347) 292-7246
https://brooklynbrainery.com/
Brooklyn Brainery is accessible, community-driven, crowdsourced education. A wide range of classes from "Shibori" and "Paper Marbling" to "Improv in 90 minutes" and "Let's Make Croissant-Doughnuts!." Teachers here are a group of awesome people from around Brooklyn and the whole city. Pick up a gift certificate that can be used toward any class at any time. You can also send Brooklyn Brainery an email, and they can hook you up with a discount on gift certificate packages of $250 and up.
84 GEM
No storefront.  You can purchase via the site or at the Brooklyn Museum
https://www.84gem.com/
A combination of contemporary and African inspired jewelry styles, 84Gem offers very unique pieces reminiscent of jewelry found in other countries and cultures. The designer, Kimone Young, was born in Jamaica and raised in Brooklyn, New York.
Bikram Yoga Brooklyn
Bay Ridge
8302 5th Ave
b/t 83rd St & 84th St
(718)833-9200
http://bikramyogabrooklyn.com
Bikram Yoga Bay Ridge is the hottest studio in NYC. Their classes are open to all fitness levels – whether you're a first-time yoga student or have been practicing for years. Gift cards make a great gift and are available in any amount.
The Holiday Gift Guide is part of BKLYNER's series to promote Shop Local, Shop in Brooklyn.  For more information email HERE.