A Giant Statue Of Captain America Is Coming To Prospect Park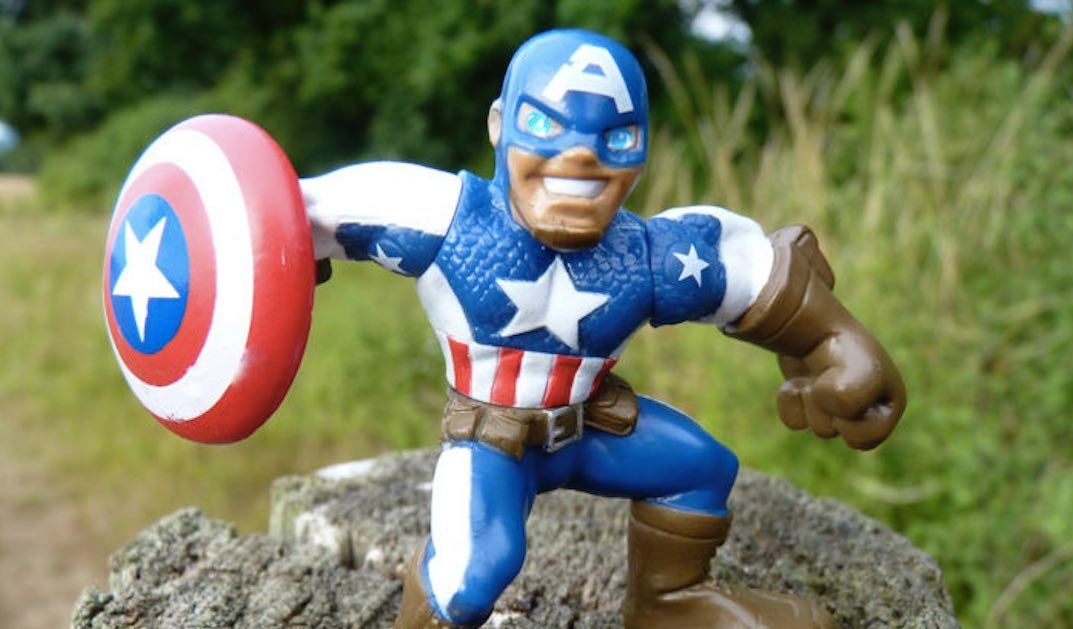 A proud native of Brooklyn will soon be commemorated with a statute in Prospect Park.
The sculpture of Marvel's Captain America will be dedicated at a ceremony in Prospect Park on August 10, following its world premiere at the San Diego Comic Con in July. The statue will stand 13 feet tall and weigh a ton — literally!, USA Today reported.
"I'm just a kid from Brooklyn" will adorn the statue, quoting the erstwhile Steve Rogers in Captain America: The First Avenger.
Brooklyn Borough President Eric Adams took the moment to remind us that Captain America is "more than just a kid from Brooklyn."
The statue will have roots of its own in the county of Kings: its designers are based in NYC, including a sculptor based in Gowanus, reports DNAinfo.
2016 marks the 75th anniversary of Mr. Rogers' creation by Joe Simon and Jack Kirby. What began as a comic book has grown into a multi-billion dollar property, including a hit box office franchise.
The statue of Cap will make its way around the borough after his time in Prospect Park, reports the Daily News.
However, lest we bask too long in the glow of another native son made good, some are leery of the Star-Spangled Avenger's connection to the borough.
The Mary Sue sheds some light:
While there's no question that Captain America has a connection to Brooklyn, the Cap of the comics was not "a kid from Brooklyn." Steve Rogers was the son of Irish immigrants from the Lower East Side of Manhattan like co-creator Jack Kirby, who was the son of Austrian Jewish immigrants from the LES.
Cap's relationship with Brooklyn didn't start in the comics until he was an adult in the aftermath of the events of September 11th, 2001. In 2002, the character has revealed his identity as Steve Rogers and moves to the Red Hook neighborhood of Brooklyn in the story arc collected in Captain America, Vol 4. After that, Civil War, etc, etc.
We think Brooklyn is home to whoever wants in. Welcome home, Cap.