Getting to Know Our Neighbors: Matteo Trisolini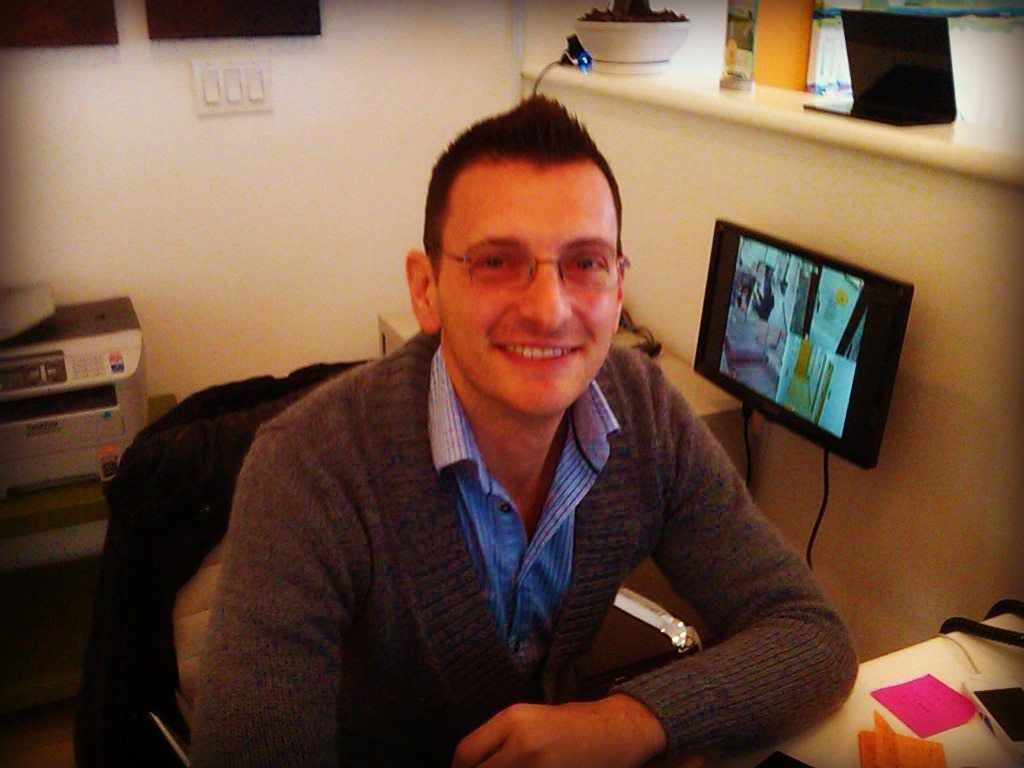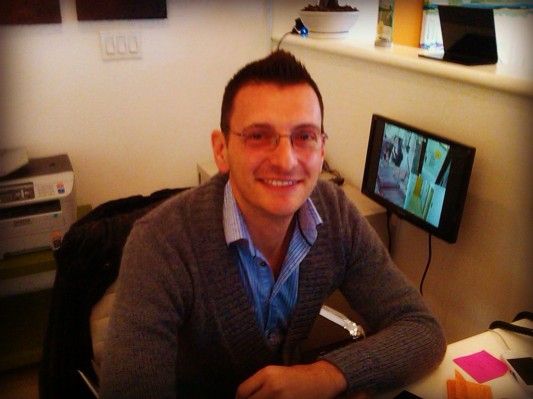 Families across Brooklyn are familiar with Dr. Cao, South Slope's very own small town pediatrician, but what about the man running the show from behind the scenes? We decided to stop in at South Slope Pediatrics yesterday and have a quick hello with Matteo Trisolini, the practice's office manager extraordinaire.
Where are you originally from? I was born in Bari, a city on the Adriatic coast of Italy. I love going back there and spending time on the beach. I have so many great memories of my childhood, and love sharing those places with my daughter.
How long have you been in South Slope? I moved here with my family 2 years ago. We used to live on a very busy intersection, in an area that wasn't very child friendly, and we had always been attracted by everything that the South Slope had to offer. We now live in a building that hosts about 20 kids. Everything around us is made for family living, and we are so grateful to have found such an amazing community.
Do you have a favorite coffee shop? Red Horse Cafe on 6th avenue and 12th street sees me regularly. Carolina, the owner, makes an amazing cappuccino, trust the word of an Italian, and a yummy cranberry melt sandwich; my favorite!
How about a favorite restaurant? I am in LOVE with Piccoli, the new Italian restaurant on 14th street and 6th avenue. Love the food (not easy to find authentic Italian food) and love Andres, the owner. We have dinner there regularly. Order the polenta with mushroom sauce, yummy!
Favorite places to take your daughter? My daughter and I happily shop at the Bad Wife, spend time at the 9th street playground at the park (her favorite place) and shop for boots at A Shoe Grows in Brooklyn on 7th avenue and 13th street (also her favorite place).
What do you love the most about South Slope? I love the people, the energy and the interactions. It feels to me like we all know that we are trying to create a different place here, through our businesses and our families. Yes, we are still New Yorkers, but we try to have a small town approach to life. Sometimes we are successful at it, sometimes we are not. It's just amazing that we try.