Get Spellbound on Mondays at Crespella Cafe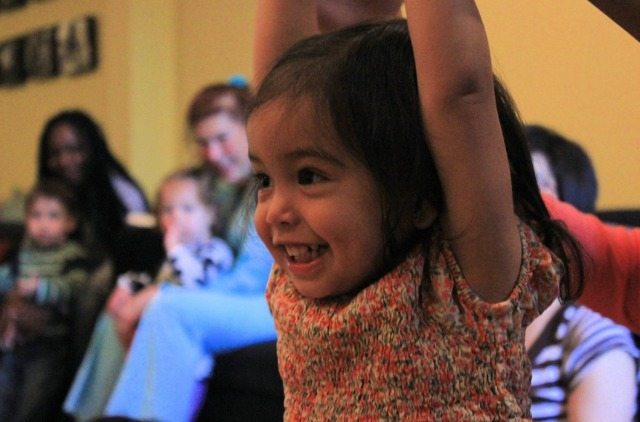 We've got a new storytime coming to South Slope. Starting on January 7, Spellbound Theatre will be offering a weekly drop-in storytime at Crespella Cafe (1658 8th Avenue).
The group, who has another storytime on Wednesdays at The Birth Day Presence Studio, blends music, stories, nursery rhymes, and puppets into an interactive program for kids ages 0-5, that is significantly cooler than your average sit down with a book story hour.
Check it out, and let us know what you think.
Photo via Spellbound Theatre
The Spellbound Storytime at Crespella Cafe will take place every Monday at 4pm. Drop in is $5. Visit the Spellbound website for more information, and other storytime locations.