Get Ready: The Flatbush Frolic Is This Sunday!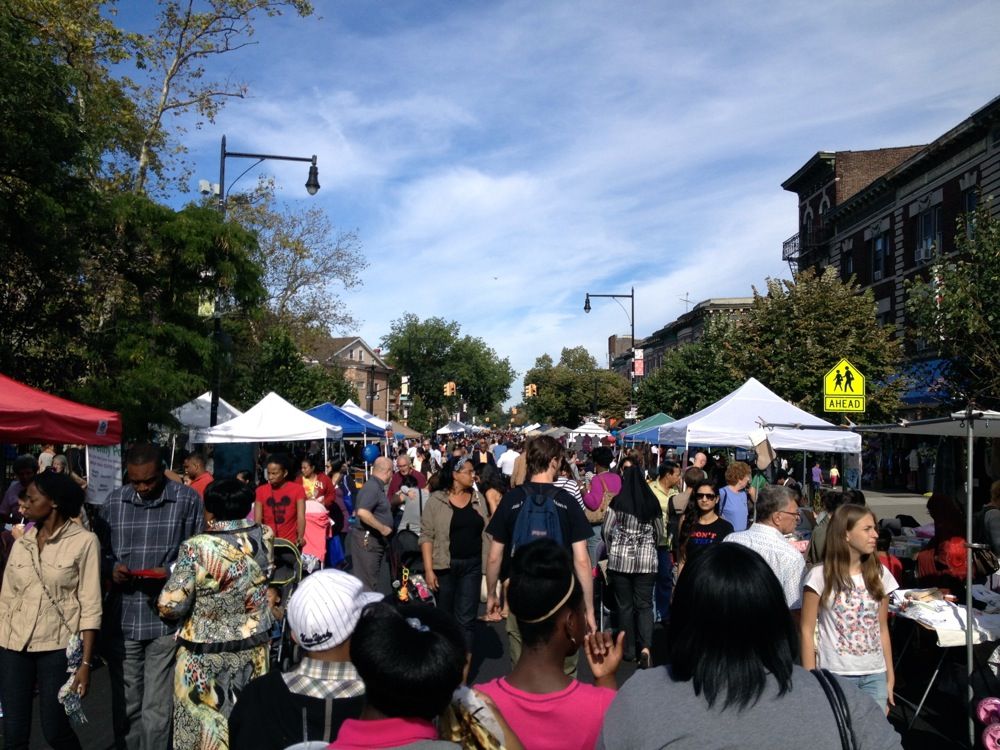 Get ready to chow down on food from local restaurants, dance to an eclectic mix of bands, get your craft on, and more: The Flatbush Development Corporation is holdings its 39th Annual Flatbush Frolic street festival this Sunday, September 21, from 11am to 6pm. Stretching down Cortelyou from Ocean Avenue to Coney Island Avenue, this year's Frolic will include:
Rides for kids, merchandise from a diverse array of vendors, and food, food, food.
A special "Just For Kids" area at the Tot Lot Playground, hosted by Midwood Martial Arts & Family Fitness Center and FDC's After School Programs. There, the little ones will be entertained by the Telelphone Pioneer Clowns, Blue Lightning, and Lucy Kalantari. Children will also get to do hands-on science experiments, learn about acting, participate in a hula hoop competition, do karate, gymnastics, yoga, and more.
The FDNY's Mobile Fire Safety Experience – otherwise known as its "smoke house" trailer.
Tons of local businesses coming out to share their food, drinks, talents, and more. Win a raffle prize and check your blood pressure at Greenfield Pharmacy or design a kid's T-shirt with Brooklyn Industries. Enjoy food and drinks from The Farm on Adderley, Flatbush Food Co-op, Connecticut Muffin, Purple Yam, Ox Cart, Picket Fence, and Natural Frontier Market. Strum a vintage guitar at Bar Chord, make paper flowers with Grace Eyecare, and more.
For more information about the Frolic, you can call 718-859-3800. Traffic (including buses) will be rerouted away from Cortelyou for the event, so if you're not sticking around, be sure to consider your route ahead of time.
If you'll be attending the event, though, what are you most looking forward to?