Get Excited For Free Outdoor Summer Movie Mondays (& Wednesdays!)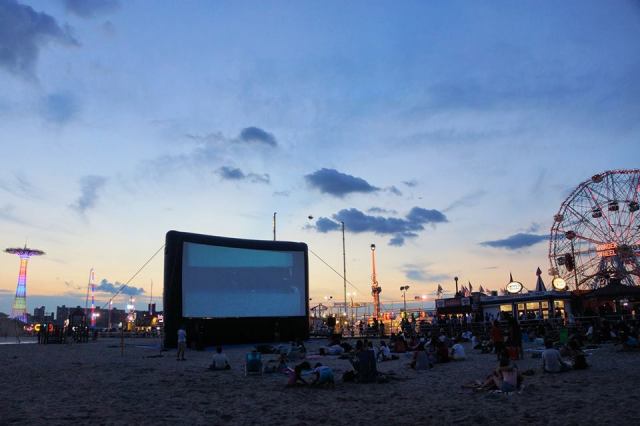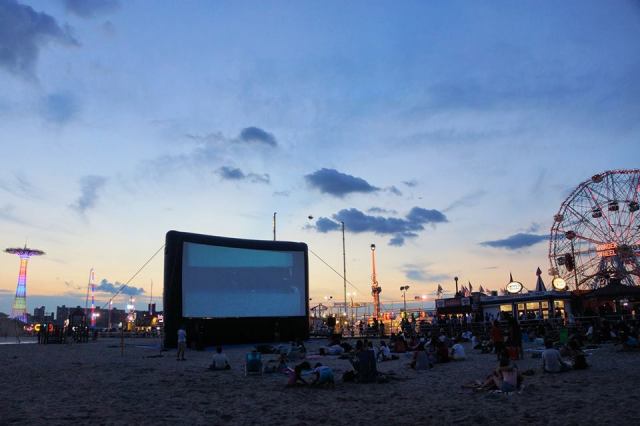 Feeling the Monday work-a-day blues? Take advantage of the upcoming long summer nights with two free outdoor movie series — one in Coney Island and Prospect Park — to get you out under the stars.
Flicks on the Beach, organized by the Alliance for Coney Island and Rooftop Films is back with free movie viewings shown on a giant inflatable screen near West 10th Street and the Boardwalk. The movie series will run for eight consecutive Mondays starting July 10 at 7pm, and include music and giveaways.
This year's lineup includes two sneak previews by NYC filmmakers (Crown Heights and Landline) and blockbuster faves like Star Wars: Rogue One.
July 10: Beauty and the Beast
July 17: Landline
July 24: Finding Dory
July 31: La La Land
August 7: Get Out
August 14: The Lego Batman Movie
August 21: Crown Heights
August 28: Star Wars: Rogue One
Summer Movies Under the Stars series in Prospect Park
Get another dose of free outdoor screenings at Prospect Park with the series from Brooklyn Boro President Eric Adams.
On four Wednesdays starting July 19 catch a free film shown at the north end of Prospect Park's Long Meadow, where everyone's invited to a blanket and picnic dinner and settle in for some movie watching!
Each week, the event will run from 7-11pm, with the movies beginning just after sunset.
Wednesday, July 19: The Neverending Story
Wednesday, July 26: The Sandlot
Wednesday, August 2: Moonrise Kingdom
Wednesday, August 9: Zootopia