Gerritsen's Veterans Memorial Is Getting A $100,000 Renovation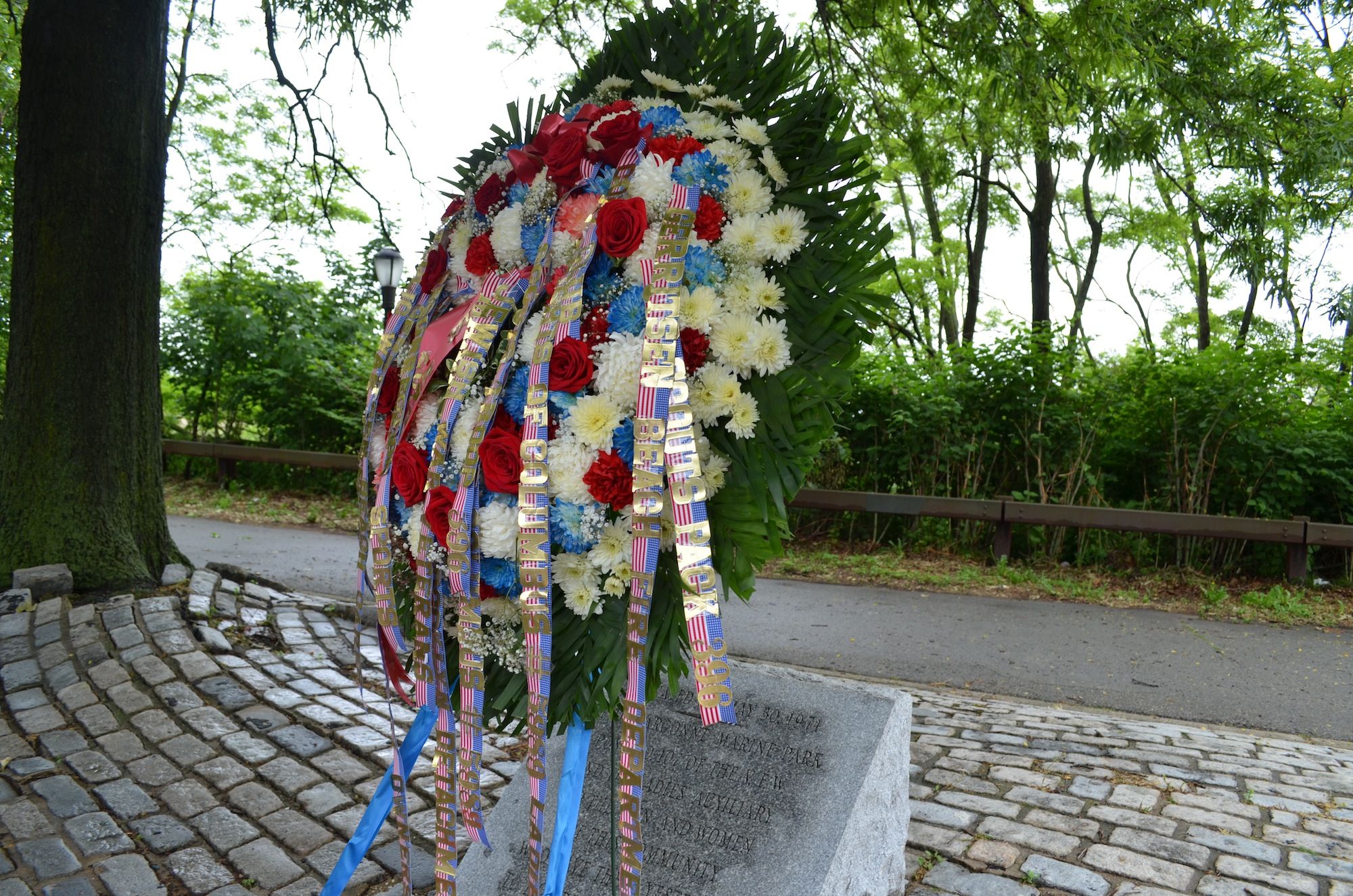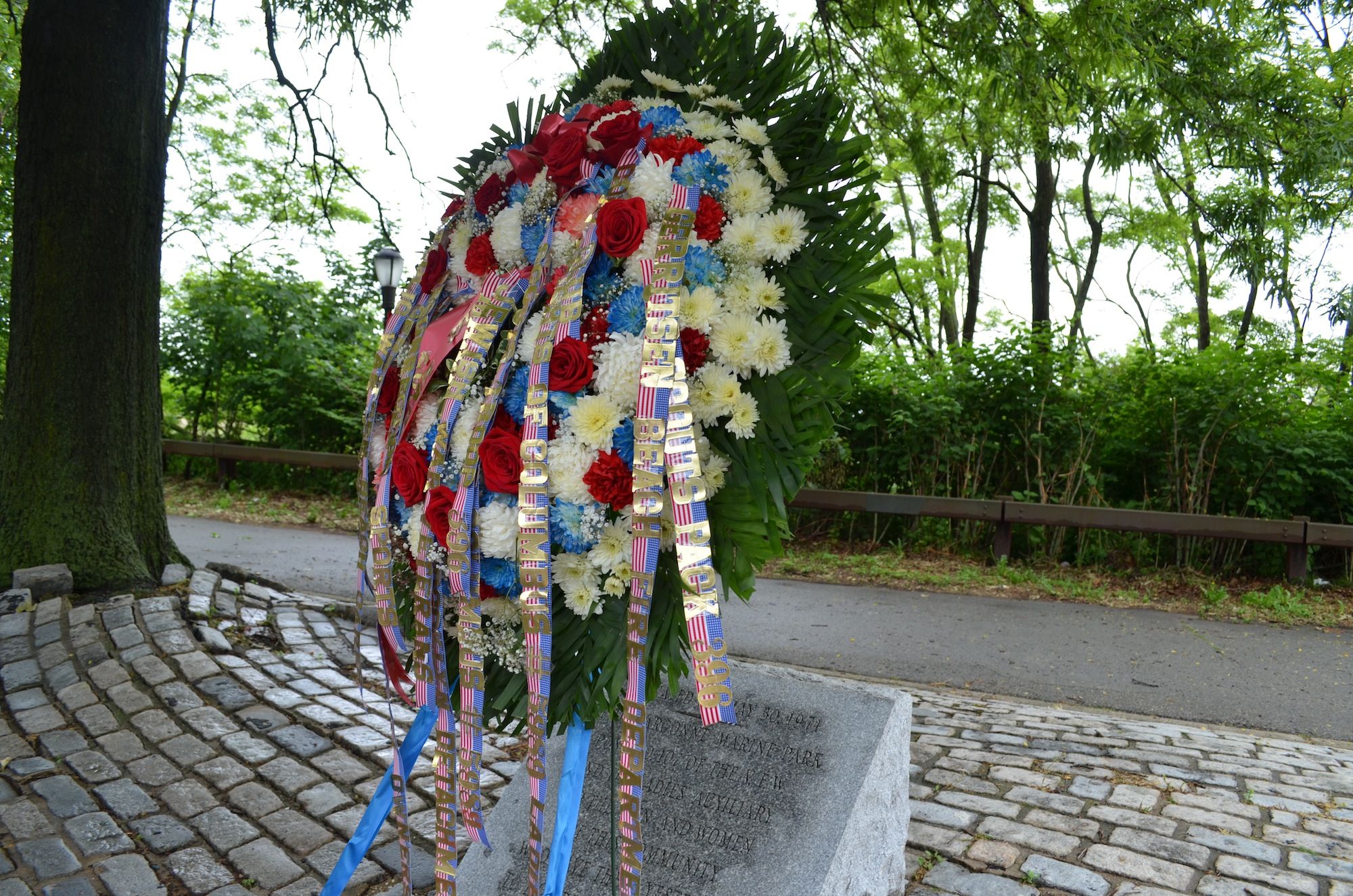 For many people, Memorial Day Weekend is the time to dig out the bathing suits and towels, hit the beach, and fire up the barbecue. It's the summer kick-off party. And perhaps that's best way to honor our veterans: Their sacrifice allows us to enjoy these activities.
But during the festivities, we must remember the service members who put their lives on the line for our country. In that spirit, city officials have put forward $100,000 to beautify Gerritsen's Veterans War Memorial, located at the corner of Whitney Avenue and Burnett Street.
City Councilman Alan Maisel and State Senator Marty Golden announced at Gerritsen Beach's annual Memorial Day Parade Monday they had each allocated $50,000 for renovating the memorial.
The changes will make the area a grander tribute to our country's fallen heroes. A concrete ring for holding American flags will surround the memorial and the cobblestones, cracked by the roots of a local tree, will be repaired, Maisel explained.
"This is a central location for all veterans activities," Maisel said. "And this is a very patriotic community with a lot of residents who have served in the military."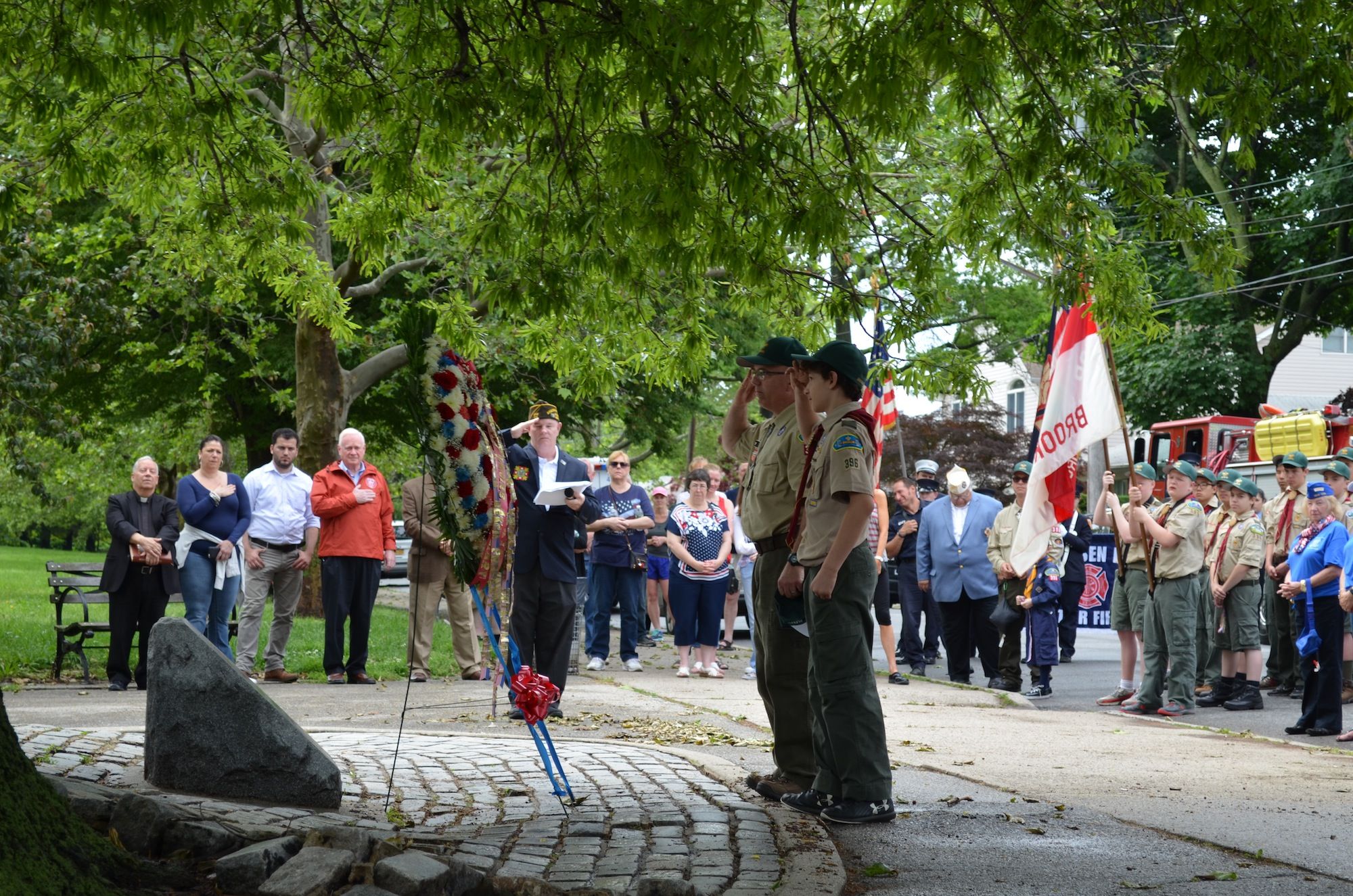 The project, which may take up to three years to complete, was proposed by the local VFW, Post 107, who submitted the project's architectural plans to lawmakers.
Jim Brandow, commander of the VFW Post 107, explained the members wanted to make the area more appealing.
"We want this memorial to really honor the men and women who served, and for it not to be just a place where people pass by and don't acknowledge it," he said.
Brandow led Monday's parade as it stopped at the memorial on Burnett Street, which was renamed Veterans Memorial Way. Members of different veterans groups, as well as civic organizations, boy scout troops and athletic leagues each took turns laying a ribbon on the wreath beside the memorial.
The parade then made its way down Gerritsen Avenue, past neighbors waving American flags, and repeated the ceremony at memorials St. James Church and the Knights of Columbus.
Brandow said he was pleased the weather, which was expected to be heavy rain, turned into sunshine when the parade got underway.
"We would have been out here either way," Brandow said. "It's an honor to recognize those who sacrificed their lives for our country. I think we could have absorbed a little rain."