George's Restaurant Does Not Disappoint With Solid Diner Classics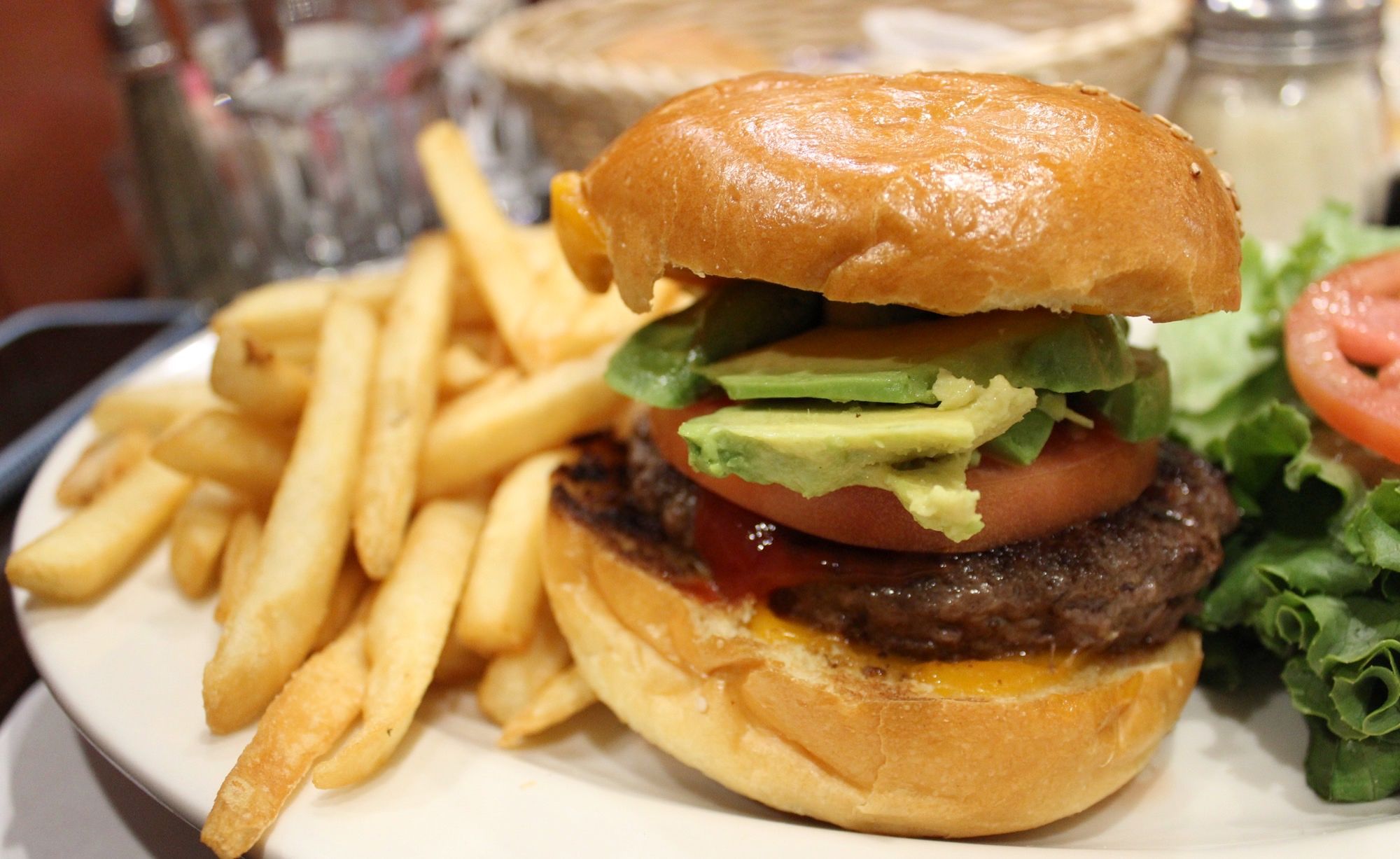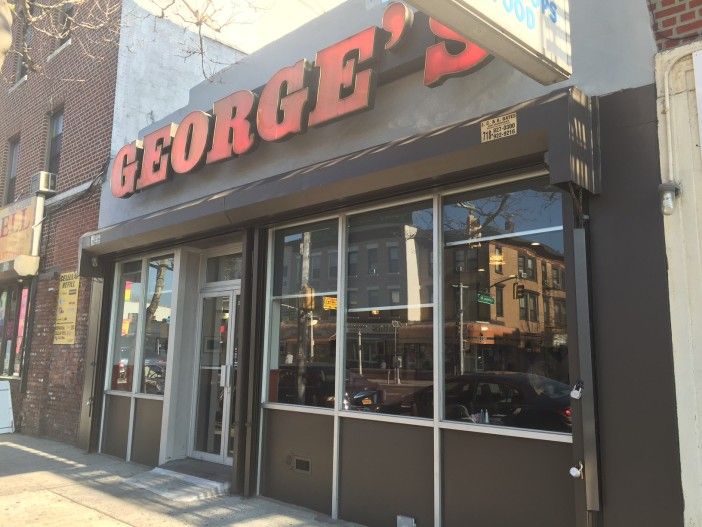 George's Restaurant, a neighborhood staple since 1956, has finally reopened this week. They are celebrating their official grand opening today, but we stopped in earlier this week to check out the updated space and taste some diner classics.
The new owners, who are relatives of the original George's owners, have been working on updating the space since it was announced they would take over in May and it shows. The restaurant may not look much different from the outside, but inside everything is clean and new. There is all-new furniture, tiles and appliances throughout the space. It is almost hard to believe that it has been around for over a half-century, except for the photos and news clippings along the walls that outline George's history.
The lighting is bright — maybe a bit too bright — which adds to the clean, fresh feel of the joint.
Michael, one of the new owners, says they've been working around the clock to get everything ready for the opening. "We want everything to be right," he says. "We want to be the best we can be."
We stopped in for dinner and were happy to see a five-page menu full of all the diner staples. We tried to grab a few standard options, but it was hard to choose with so many options.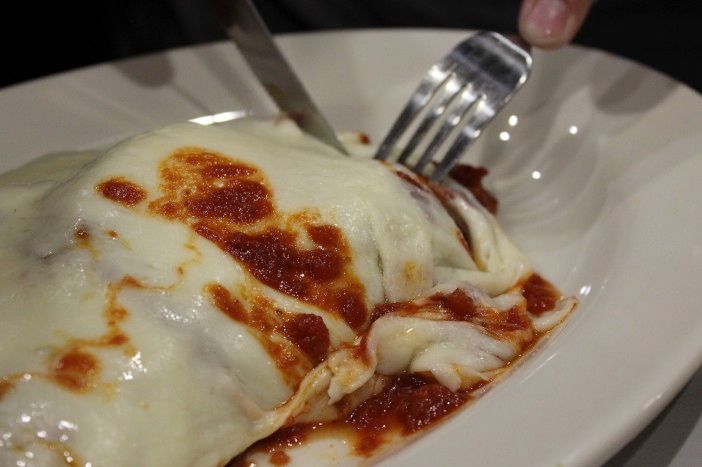 We ordered the Chicken Cutlet Parmigiania ($16.95), which comes with a salad and a plate of pasta, and it did not disappoint. The chicken cutlet was cooked just right and topped with about as much sauce and cheese as possible. The simple plate of spaghetti with red sauce it came with made it quite filling. We ended up taking half of it home.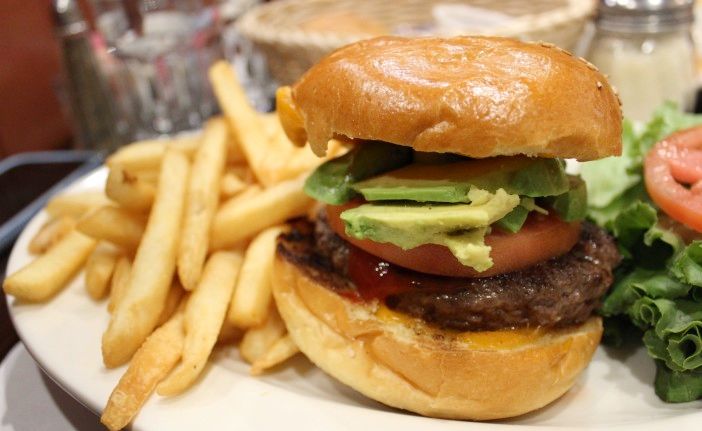 We decided to try one of George's Special Burgers, the California Burger ($11.95), which comes with avocado, cheddar cheese, lettuce, tomato, french fries, and a pickle. They didn't skimp on the meat — it was at least 1/3 pound burger — and it was a solid and filling burger. Just what you want when you are looking for some solid comfort food.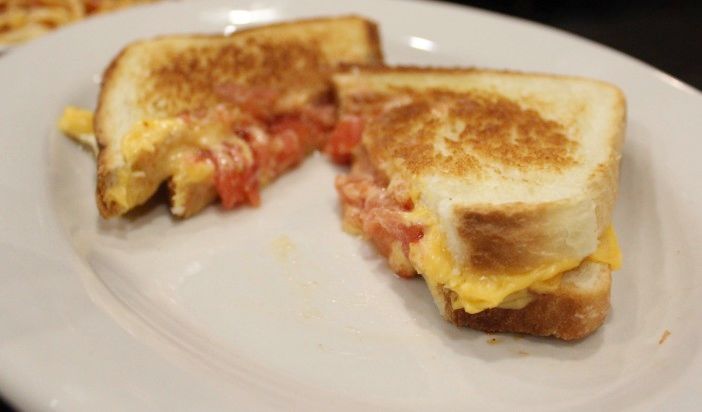 We also grabbed a simple grilled cheese sandwich with tomato ($5.45), something we expect every diner to make well, and we were not disappointed, though a little bit too full to finish it.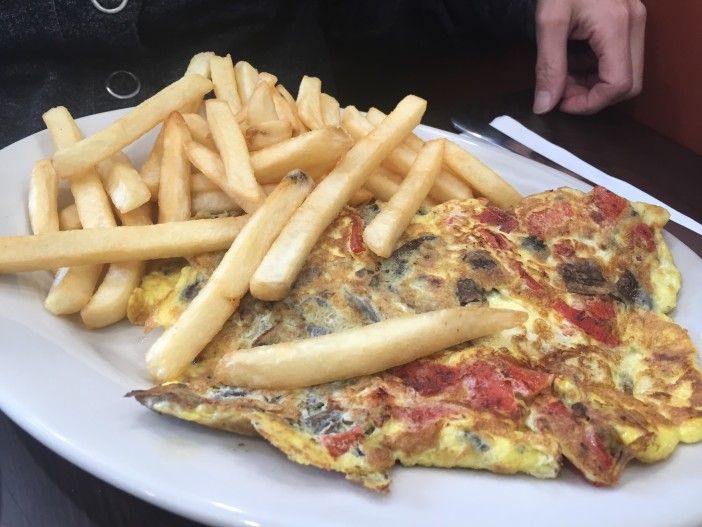 We haven't stopped in for breakfast yet, though some of our colleagues have and the omelette and waffle they ordered looked delicious, so we are looking forward to coming by again. It looks like George's is off to a good start and we are happy to have a solid diner in the neighborhood once again.
George's Restaurant is located at 753 Coney Island Avenue near Cortelyou Road, and is open from 6am-11pm daily, though they plan be open 24 hours in the near future. They also offer free delivery, you can call to order at 718-484-4973.