Gentleman Farmer Fort Greene Is Open For Dinner And Temporarily BYOB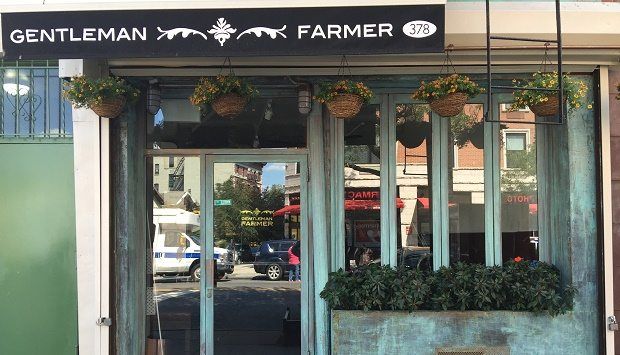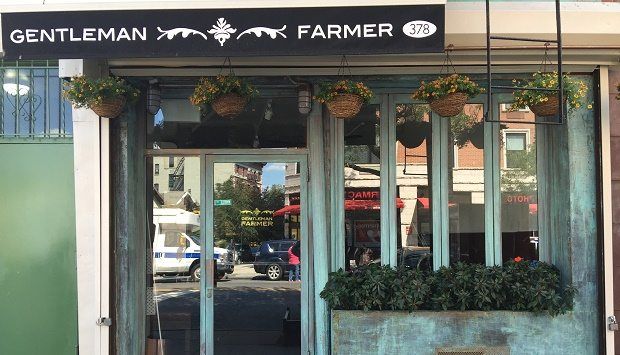 Bonjour to Gentleman Farmer Fort Greene, now open for dinner service at 378 Myrtle Avenue!
The much-anticipated sister restaurant to the flagship Lower East Side location opened "quietly" this past Monday, August 24 after eight months of renovations, noted Myrtle Avenue Brooklyn Partnership on their blog, and serves the French-traditional-meets-New-World cuisine that fans have loved since 2010.
Right now, it's only dinner service plus a temporary BYOB policy as the restaurant is waiting on its liquor license to go through. Breakfast, brunch, lunch, and bar service will arrive soon within the next few weeks, though.
Chef/owner Karim Nounouh remains at the helm, as well. The dinner menu is the same as the LES location, so:
onion soup, curried snails, salmon tartar, foie gras torchon, beet salad, seared sea scallop, pheasant pate & foie gras (appetizers) and mushroom ravioli, red snapper, rack of lamb, seared codfish, venison steak, smoked duck breast and bison short ribs (entrees).
Reservations aren't required, but as the space only seats 20 inside, you can play it safe (especially with groups) by calling or emailing ahead to contact@gentlemanfarmernyc.com or 929-295-0784.
Hours are 6-10:30pm on weekdays and 6pm-midnight on weekends.