Gentile Helps Clean The Light Fixtures In P.S. 186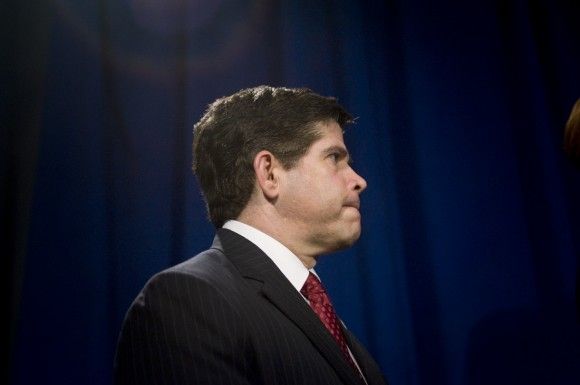 Councilman Vincent Gentile secured a deal that would make classrooms in P.S. 186 (7601 19th Avenue) safer by removing PCBs from light fixtures before the start of the next school year, according to a press release.
PCBs are a carcinogenic chemical used in lighting fixtures, but was banned in the 1970s. Despite the dangers of PCBs, there are still more than 1,200 schools citywide that may be contaminated with them. When a light fixture starts to malfunction, they can spread carcinogenic smoke into the air, endangering students.
Under a plan by the Environmental Protection Agency (EPA), the city was under a 10-year time frame to remove and replace all PCB containing light ballasts, but Councilman Gentile has been fighting to increase the speed of this plan. Gentile was successful in securing a deal that would have light fixtures in Bensonhurst's P.S. 186 free of PCBs before the school year starts next September, but he isn't stopping there.
"I was proud to work out a deal that will speed up this process for P.S. 186 but I will not stop there," Gentile said in the release. "I continue to work with the Department of Education and the United Federation of Teachers in making sure parents and administrators have a better understanding of where their school falls in terms of the DOE's plans. We cannot sit on our hands and wait for things to happen. We need to be proactive – not reactive."
Gentile is hoping that his activism will create a strict two-year time frame for the EPA to rid schools citywide of PCBs.