Gentile Giving Away Up To 5,000 Trees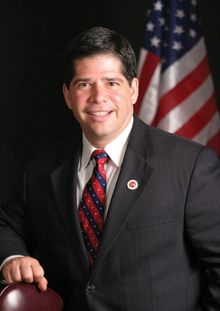 Councilman Vincent Gentile has teamed up with the New York Restoration Project to help distribute thousands of free trees to New Yorkers looking to green up their neighborhoods. According to a press release, the giveaway program is set to give out 5,000 free trees to willing participants.
The press release described the specifics of the program:
Thanks to support from TD Bank and Toyota, the New York Restoration Project is partnering with Councilman Vincent J. Gentile and over 40 local community organizations to host tree giveaways throughout all five boroughs.  Through November, the country's largest municipal tree giveaway program will hand out over 5,000 free trees to New Yorkers to plant in their front or back yards, gardens or commercial property.
"By participating in this giveaway, you aren't just getting a free tree," said Councilman Gentile. "You are playing an active, vital role in strengthening the city's sustainability."
Aside providing cleaner air, planting trees has many benefits, including enhanced curb appeal, offset of climate change, cooler temperatures, and more. Tree giveaway participants care for their trees by properly watering and maintaining them on their own property, ensuring long-term stewardship of trees.
Now, to get access to a free tree, there are some ground rules you must agree to. For starters, you have to plant the tree in one of the five boroughs. Second, you have to make sure the tree is properly watered and maintained. Lastly, you can't plant the trees along streets, in containers, terraces, balconies or on roofs. Although, it would be kind of amazing to see huge trees sprouting from the tops of apartment buildings.
To get your tree from Gentile, meet him on Saturday, October 12, between 10 a.m. and 12 p.m. at the Bay Ridge Greenmarket in the Walgreens parking lot located on the corner of 95th Street and 3rd Avenue.