Gentile Expects To Overturn Bloomberg's Veto Of Jobless Discrimination Bill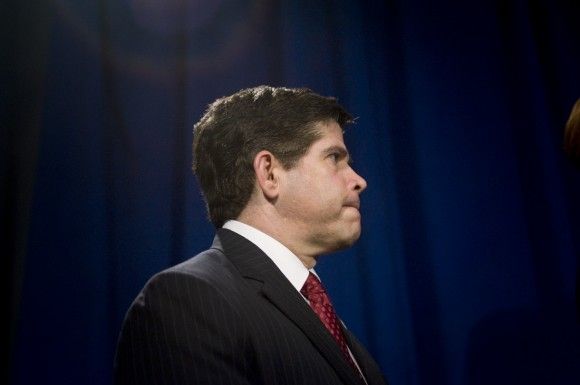 Last month we reported on the City Council's passage of a bill aimed to end hiring discrimination of the unemployed. The bill, sponsored by Councilman Vincent Gentile, was vetoed by Mayor Bloomberg. Gentile expects the City Council to override the veto, according to a report by CBS NY.
In the recent economic downturn, many unemployed people are finding difficulty getting hired or even getting an interview. The bill would ensure that unemployed job seekers get a fair shake in getting interviewed and landing jobs.
"Employers are basically saying or employment agencies are saying those who are unemployed need not apply," Gentile told CBS. "And that, again, is a Catch-22 that you need to have a job to get a job."
Opponents of the bill, led by Bloomberg, argue that attempting to

legislate

hiring decisions made by businesses are too complicated and it opens businesses to a bevy of potentially
frivolous
lawsuits.
"Hiring decisions frequently involve the exercise of independent, subjective judgment about a prospective employee's likely future performance, and the creation of this ambiguous legal standard will make it harder for employers to make decisions that will benefit their businesses," Bloomberg said in a letter explaining his veto decision.
Opponents also argue that companies will begin to exclusively hire from within their ranks rather than risk the exposure of complaints from outside applicants.
Still, advocates of the bill like mayoral hopeful Christine Quinn believe that something has to be done to keep unemployed people from being shut out of the work world.
Applicants "are out there, doing what we tell them to do, pounding the pavement, putting out their resume, only to hear that the fact that they're unemployed makes them ineligible for a job," Quinn said Friday. "It's the exact wrong message to people."