Gentile Endorses McCreight For 46th Assembly District Leader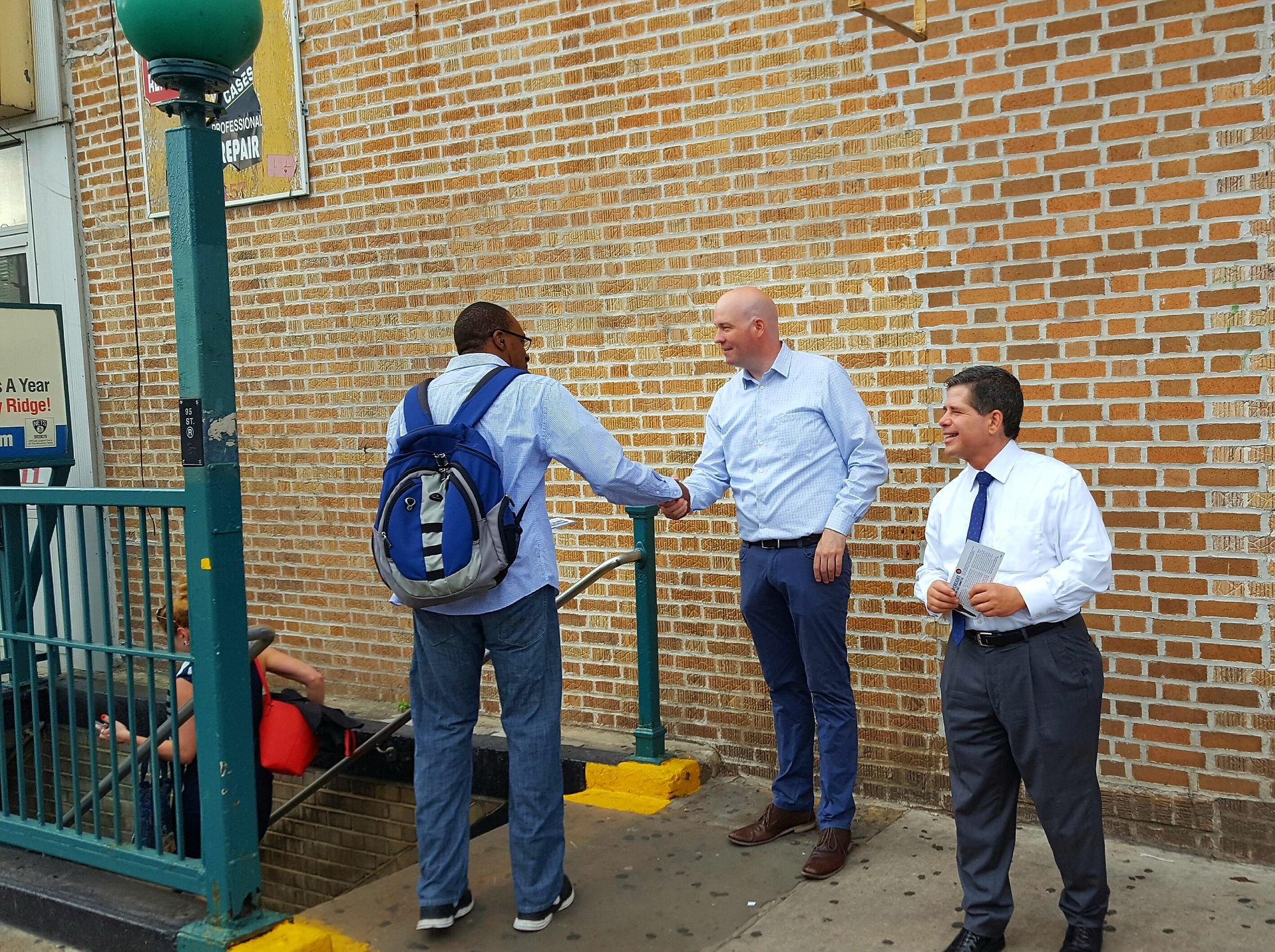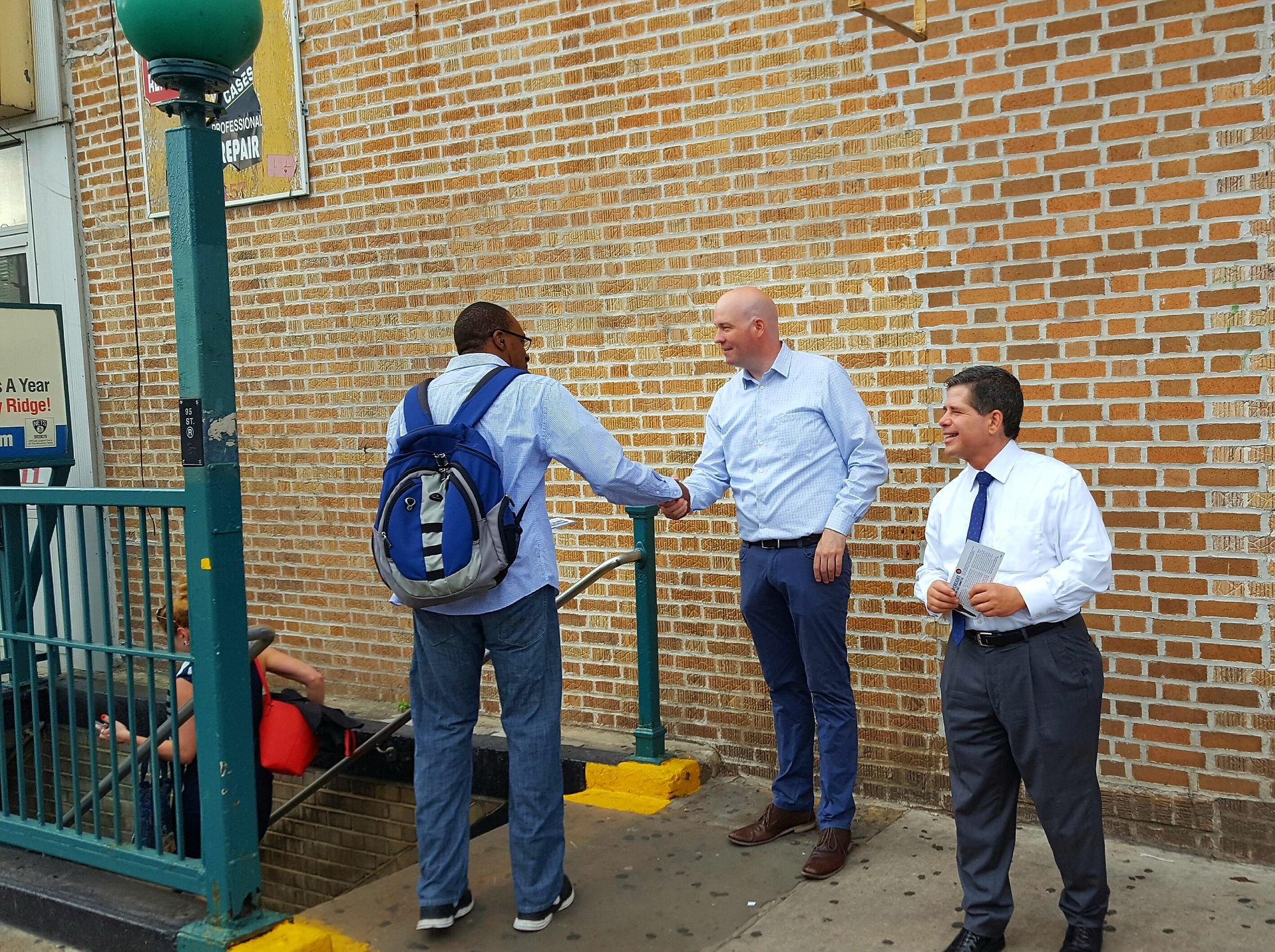 Councilman Vincent Gentile announced his endorsement of Chris McCreight for Democratic state committee member — also called district leader — in the 46th Assembly District this morning.
Together, Gentile and McCreight greeted commuters at the 95th R train station in Bay Ridge Wednesday morning. Gentile has represented much of the 46th Assembly District — which includes Bay Ridge, Dyker Heights and Coney Island — as a city councilman and state senator for 20 years.
"Hardworking middle class families from Coney Island to Bay Ridge deserve a District Leader that works as hard as they do every day," said Gentile. "One of the main responsibilities of a District Leader is to help elect Democrats and Chris has been doing that for years without the title. Nobody in Southern Brooklyn has worked harder to help elect Democrats like myself than Chris McCreight."
In the most recent presidential primary election, nearly 60 percent of the Democratic votes in the 46th Assembly District came from Bay Ridge and Dyker Heights.
McCreight, co-founder of the Bay Ridge Democrats political club and architect of Gentile's 2013 re-election campaign where he won by his largest margin of victory in all his years in public office, was honored to receive the endorsement from the stalwart Councilman.
"I am truly humbled to receive such a strong endorsement from Councilman Gentile," he said. "Few elected officials in New York have served our community for as long and with as much devotion as Vincent Gentile. And just like him, I will fight to ensure that all of our neighborhoods are treated fairly and receive the resources they deserve."
The position of District Leader is also known as State Committee. A state committee person is an unpaid, volunteer, elected official who serves on the executive committee of a County political party for a two-year term. In Kings County registered Democrats are responsible for electing two Democratic state committee persons, one male and one female, in each New York State assembly district. There are 21 assembly districts in Brooklyn and thus there are 42 Democratic state committee persons.