"Geezer Project" Helps Seniors Turn Neighborhood Into Retirement Community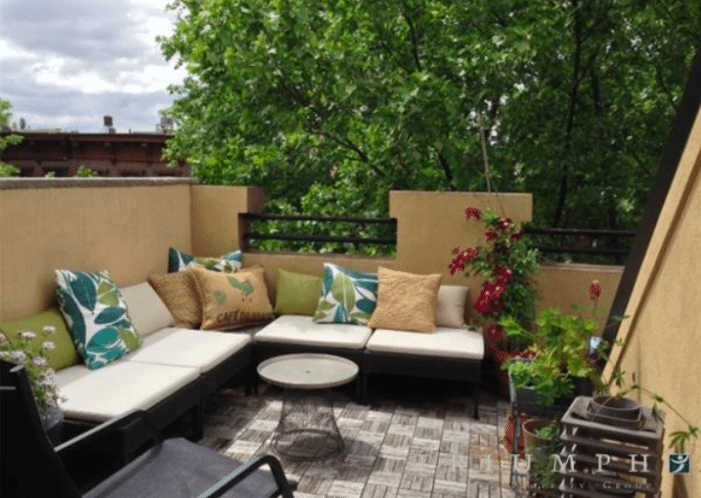 When Beverly Emmons noticed an article in The New York Times that discussed Beacon Hill Village, a nonprofit organization that supports Boston-area senior citizens living at home, she had an epiphany. She always wished a similar resource were available in her community, but nothing comparable existed. So Emmons decided to create one in her own neighborhood.
Seven years later, the nonprofit organization she developed, Good Neighbors of Fort Greene and Clinton Hill, is recruiting its first members. Last night the fledgling senior citizen support network held a pre-launch event, where potential members and volunteers came together to learn more about the project and provide their feedback.
Good Neighbors, also known by its wry nickname "the Geezer Project," is a private, membership-based nonprofit organization born from the Fort Greene Association that connects older members of Fort Greene and Clinton Hill to local resources that help them continue living autonomously. Its aim is to empower and assist local seniors who may otherwise have ended up in retirement communities for lack of support at home, giving members, aged 60 and older, access to volunteer helpers, exercise groups and social events, money-earning opportunities (including a "Rent-a-Granny" babysitting service), referrals and neighborhood discounts.
At Tuesday's pre-launch event in Lafayette Presbyterian Church, Emmons stressed that the societal expectation that younger generations will care for older ones is eroding.
"No one's here to care for us any more," she said. "We have to do it ourselves."
The meeting gave locals interested in joining or volunteering for Good Neighbors a chance to pose questions, share personal stories and provide input on the project, which is still continuing to develop. To cover administration costs, Good Neighbors members will pay annual dues between $960 a year for single members and $1,200 for households, with discounts available depending on income level. To launch, Emmons said Good Neighbors needs 50 charter members, who will receive a bonus discount on membership rates.
Joyce Stickney, who met Emmons when she was promoting Good Neighbors in Fort Greene Park this summer, attended Tuesday's pre-launch to gather more information. As the event wrapped up, she said she felt confident she would register.
"I feel like it could be a godsend for me," said Stickney, who moved to Clinton Hill 2 years ago.
Stickney said she had investigated long-term care insurance options but couldn't afford any. By comparison she said sees Good Neighbors as a low-cost form of insurance.
"This could help me deal with things that could happen in the future – the things that keep me up at night!" she said with a laugh.
Rosaria Sinisi, a friend of Emmons who intends to volunteer for Good Neighbors, said she thinks the organization will be an important vehicle to keep senior citizens connected to their community. As the sole caretaker of her elderly mother, who lives in Binghamton, New York, she intimately understands how difficult it can be for adult children to care for their parents from miles away.
"It's easier when there's someone there in the community," she said.
One woman at the pre-launch piped up to say she couldn't wait to see the project enable seniors to continue contributing to the community they live in. "76 is the new 46 anyway," she said.
For more information on Good Neighbors of Fort Greene and Clinton Hill, call (718) 408-2510, e-mail goodneighbors@historicfortgreene.org, or visit www.goodneighborsproject.org.