How Long To Clean Up A Garbage-Infested Alleyway?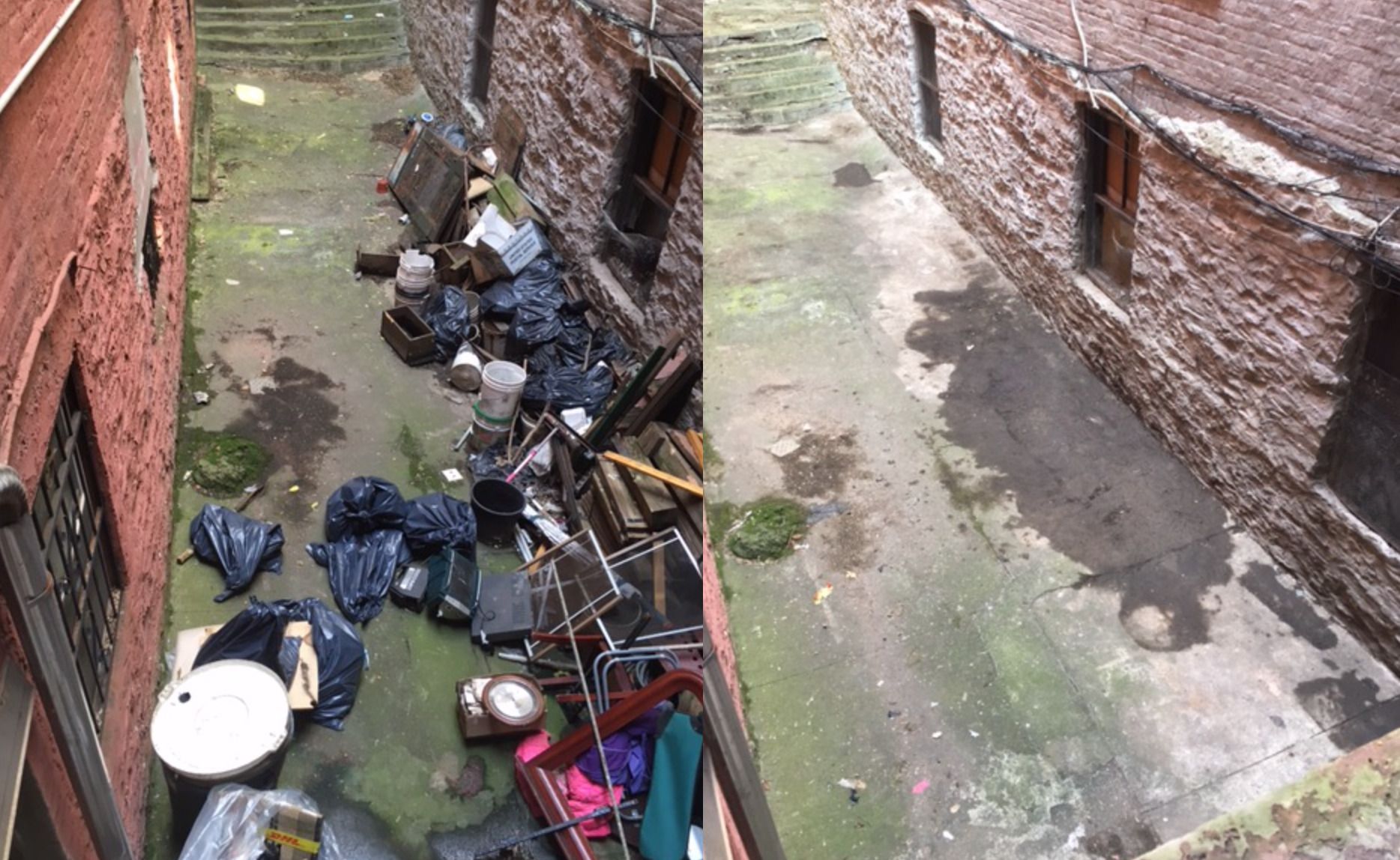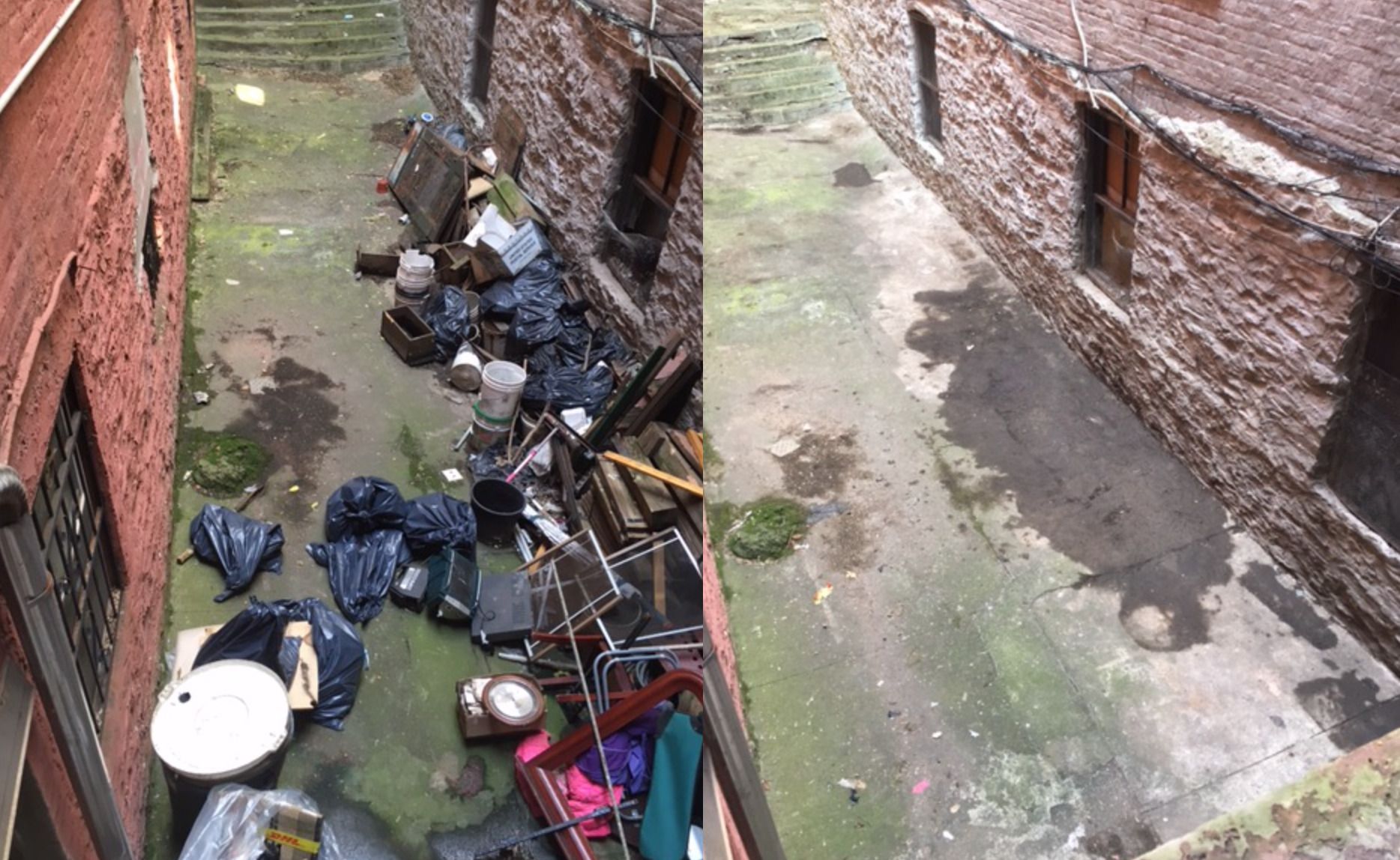 DITMAS PARK – Garbage, mice, and horrible smells took over a small alleyway between two buildings on Marlborough Road about a year and a half ago. After unsuccessfully trying to resolve the situation without involving authorities, it took one neighbor two incredibly frustrating months to finally get it cleaned up. This is a story of persistence and perseverance – that ultimately got results, and why your local community board matters – they really can help in situations like this.
The neighbor,  we'll call him Mr. A, did not want his name associated with the story – he just wanted to get an alleyway cleaned up – is a resident of a building in Ditmas Park. Every day for the past year, he has had to look out his window to see rubbish accumulating in the alleyway next to 622 Marlborough Road between Newkirk and Foster Avenues.
Last year there was some construction going happening on the side of the building, he says. After construction finished, some of the materials were left behind. Over time, garbage started piling up and it came to the point where the area began to smell. There were rats, stray cats, and pigeons hanging out by the garbage as well – he had enough.
So, the neighbor took to SeeClickFix, where he consistently posted photos, replies to emails he had sent out, and his frustration hoping someone will help fix the situation.
"It's utterly disgusting and gross and it's starting to smell and I'm pretty sure it's both a public health issue and a fire hazard and the landlord has been notified and nothing has been done," he said.
In May, Mr. A made to complaints to 311; one was about rodents and the other was about the garbage. He also made complaints to the owners, 622 Marlborough LLC. On May 29, 2019, after Mr. A posted that on the app, someone from Community Board 14 responded in the thread asking for the service request numbers of the complaints.
In the beginning of June, CB14 wrote, "We reported this issue to DSNY again and forwarded it to BK14 Sanitation Garage to look into it. The Department of Health has this location on a high priority list as well. We'll share an update with you when it becomes available. Thank you."
On June 11, Mr. A posted an update that the garbage was being cleaned up. But it wasn't enough.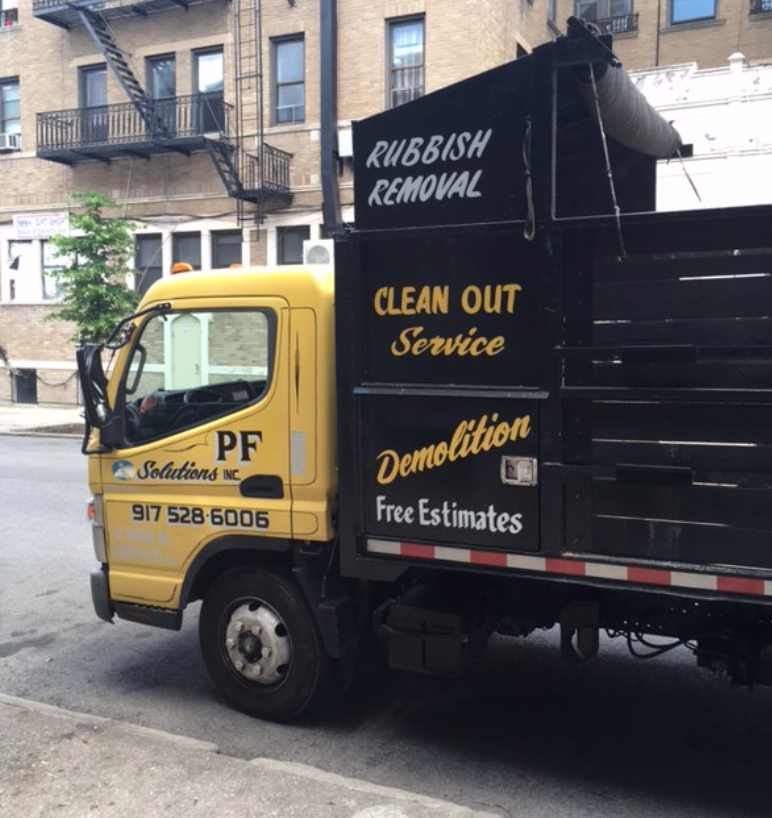 "They have been working on it over the weekend but there is a lot that still needs to be removed professionally. There are bags of concrete and metal that need to be removed, ASAP. Progress is being made but it's very slow," he wrote.
By the end of the week, the trash, construction, metal, and rubbish was still not entirely removed. CB14 did post an update saying the building's owner received a summons for "violating DSNY regulations."
A week later, the garbage was still there and CB14 confirmed that DSNY issued another summons. With the summons, the owner either has to fix the condition or pay fines. Since the alleyway is private property, DSNY is not allowed to go in and clean up. Therefore, according to CB14, the only thing that can be done is issuing the summons.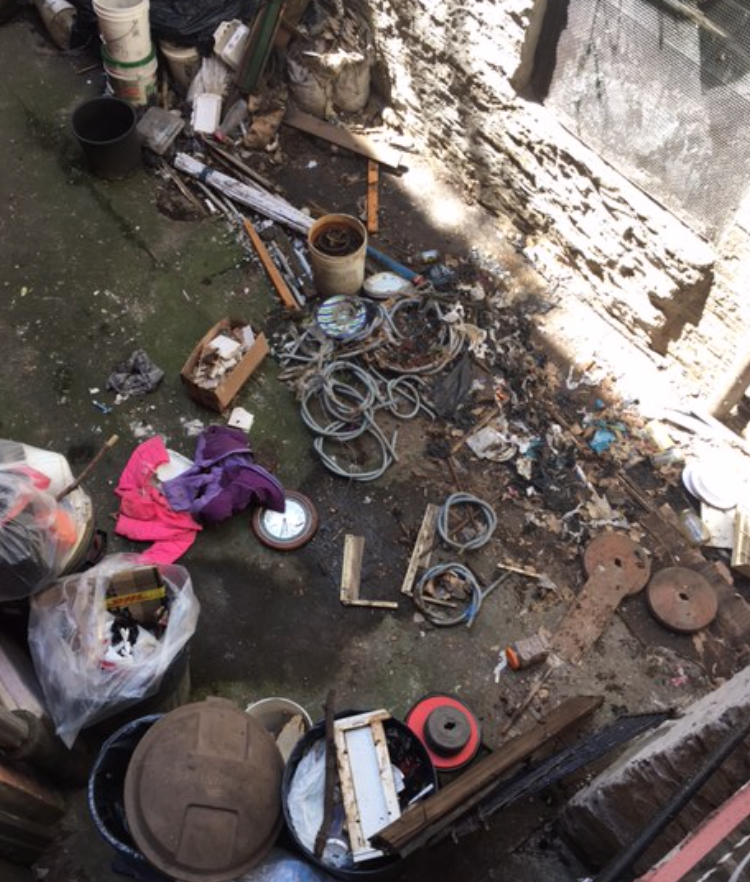 "How many more summons can you issue before he actually pays attention!?" Mr. A fumed.
On June 18, the Department of Health (DOH) inspected the location. They told Bklyner that the area failed for rat activity, garbage and harborage conditions. The owners were issued an order to abate. The DOH also said that a follow-up compliance inspection is pending and the property could receive more summonses subject to fines if the owners do not address the issues that were observed in the inspection.
On June 22, Mr. A received a response in regards to one of the 311 complaints he filed two days before. It said, "The Department of Sanitation has investigated the complaint and addressed the issue."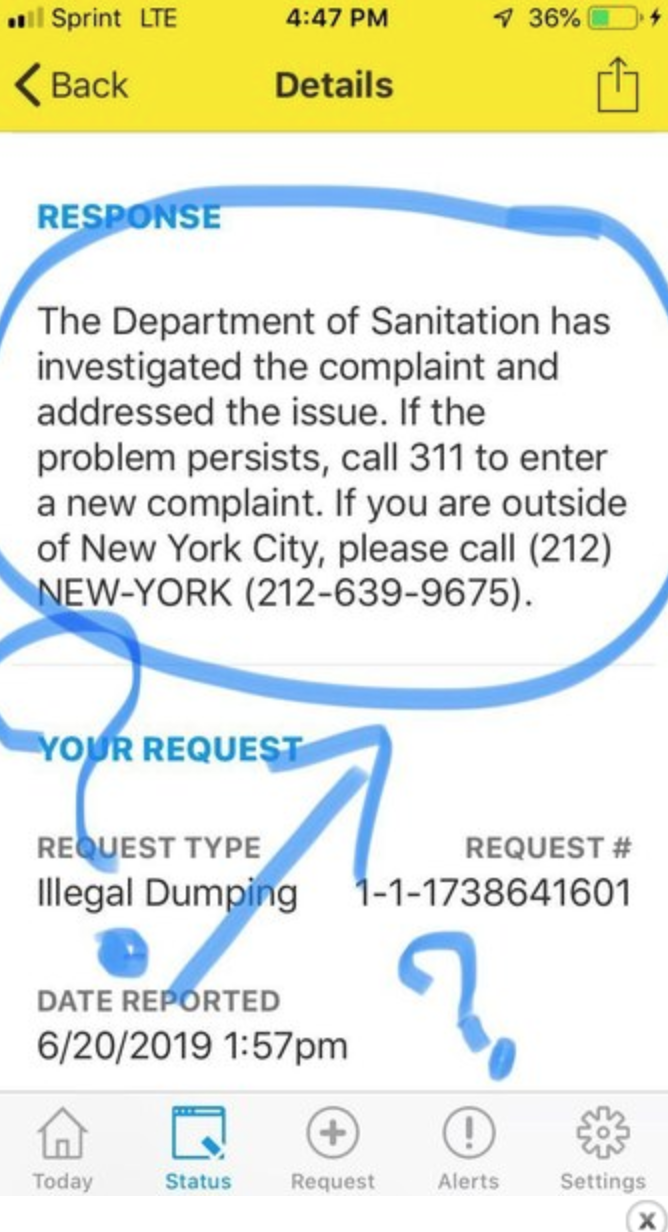 "How is this possible? It says the department of sanitation investigate the complaint and address the issue but the garbage is still there attracting rodents and is a possible potential fire hazard," Mr. A wrote. "The alleyway is littered with garbage it smells disgusting and nobody has done anything about it!!? How is that addressing the issue!? What is the point of making your request if nothing is been done!!!!!?"
On June 25, CB14 responded and encouraged Mr. A to continue filing complaints with 311.
"The City does not clean up private property. Enforcement agencies are authorized to issue violations to encourage the property owner to clean up their property," they wrote.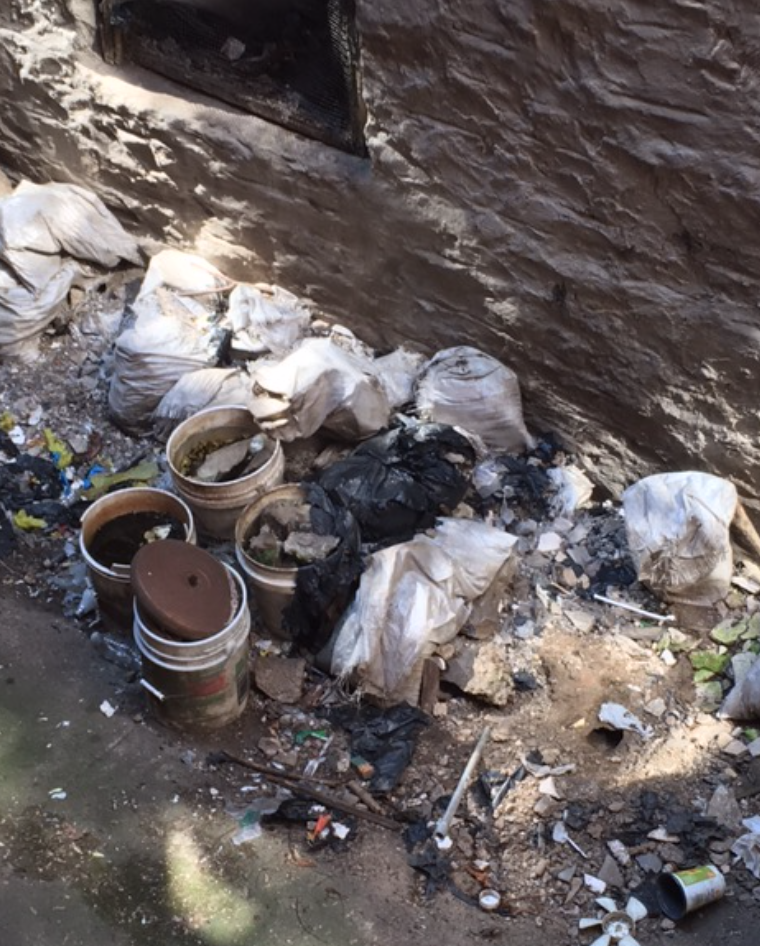 The CB also encouraged Mr. A to reach out to the local council member, Mathieu Eugene. About a week ago, Mr. A spoke with CB14 and said he tried again to put pressure on them to fix it.
On July 25 at exactly 10:27 a.m., all of the garage was finally cleared up. He couldn't believe it.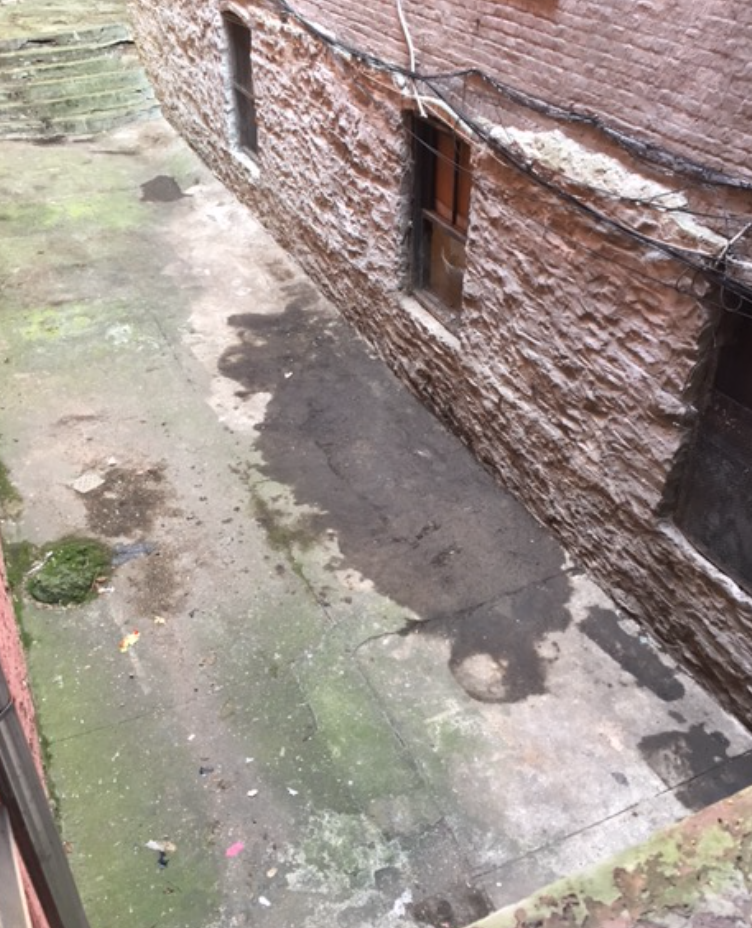 "I think for most people it's a frustrating process dealing with bureaucracy & the city. There are way too many people living in a small square footage of land," Mr. A said. "I think that the problems and issues facing the city are overwhelming. I don't know if they are equipped to handle all of these issues and problems in a timely manner."
"I think the majority of people that contacted 311 don't see any action. You have to be dedicated and persistent and persevere until something gets done and I don't know if most people have that kind of time and luxury."