Garbage Gazette: That Grassy Patch Ain't For Garbage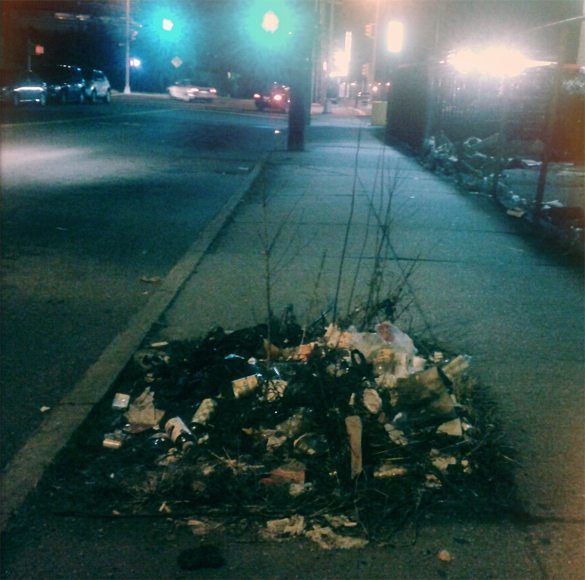 A reader sent in the above photo over the weekend, showing a former sidewalk tree well that has taken on a new life as some sort of insatiable garbage filtering organism.
It looks pretty gross to us, but the reader provided a rather succinct description that hammers home just how nasty this is: "It stinks like atrophying, rotten shit in the area."
Well, it is on Voorhies Avenue, near the 7-Eleven on Knapp Street and across the street from the shit factory sewage treatment plant.
Regardless, this is something we're always seeing in the area – tree wells that local businesses, homeowners and the city have failed to maintain, and which collect cups, bags, cigarettes and whatever other crap uncaring individuals drop on the streets.
A little tip to the city and property owners: the group of children who cleaned up a stretch of East 14th Street have found that planting flowers and other niceties in these wells has resulted in less litter found in them. So summon up some neighborhood pride and buy a freakin' bulb, would ya?