Gambino Mobster Charged In 1990 Slaying Of Bensonhurst Contractor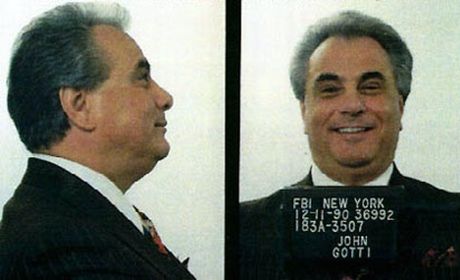 Daniel Fama, a 48-year-old ex-convict and a former Gambino crime family associate, is being charged with the 1990 slaying of Bensonhurst contractor Edward Garofalo at the behest of John Gotti, according to a report by the New York Post.
According to Fama's murder indictment, Garofalo, known as "Eddie the Chink," was killed to keep him from cooperating with police. The murder was orchestrated by Garofalo's brother-in-law Sammy "The Bull" Gravano, the infamous, murdering turn-coat whose damning testimony put Gotti behind bars for good.
Federal authorities have yet to reveal the specific evidence that led to Fama's indictment 23 years after the fact but Manhattan US Attorney Preet Bharara issued a stern reminder to those who think they've escaped prosecution:
"Any attack against someone working with, or suspected of working with, law enforcement will be strongly answered, and no matter how long it takes we will bring alleged criminals to justice."
Fama, who spent 15 years behind bars for racketeering, pleaded not guilty to the charges.