Galit Couture Packs Up And Moves To Staten Island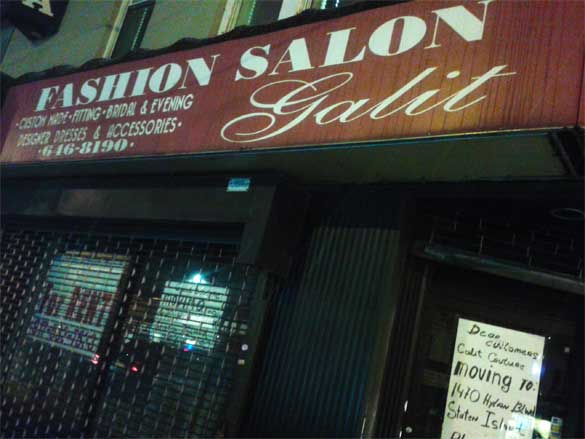 Galit Couture – a.k.a. Fashion Salon Galit – the bridal dress and evening wear designer at 1702 Sheepshead Bay Road, has packed up its frilly goods and high-tailed it over to Shat-On Staten Island.
The store had been there for more than a decade, but now the corner location is freed up for, oh, I don't know, maybe a sushi restaurant. Perhaps a cell phone store. Maybe even a pharmacy! Lucky us!
The new Galit Couture can now be found at 1470 Hylan Boulevard, Staten Island. You can contact them by calling (718) 646-8190.
Best of luck to the Galak family business in their new location.