Construction Of Bensonhurst BJ's Wholesale Club Moves Forward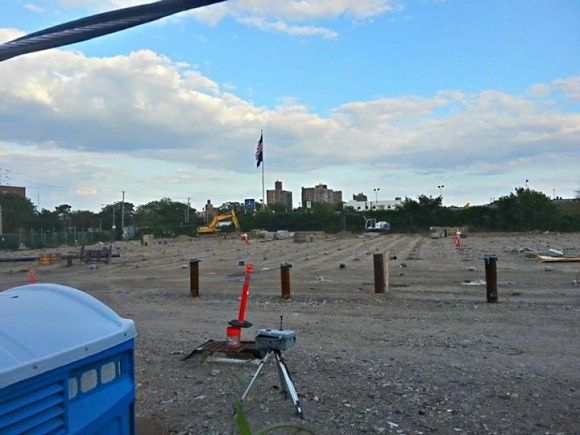 The ground for the new BJ's Wholesale Club was broken this past December and it now appears that the actual construction is about to commence. Howard Weiss posted this image on Facebook showing the placement of the initial pillars.
(UPDATE: When will Bensonhurst's BJ's open? September 13!)
As we've previously reported, the megastore will occupy the ground floor of a 200,000-square-foot space that will be known as the Bay Center. The center will be two stories tall with commercial units above the BJs. The project is being developed by Thor Equities and is expected to be completed sometime in 2014. The time table for construction was sped up to spur jobs in the aftermath of Superstorm Sandy.
Can't wait to load up on massive boxes of Ring-Dings, Cheerios and motor-oil.