From His Stratford Road Home, Neighbor & CBS News Veteran Gordon Rothman Runs The City's Only Radio Service For The Blind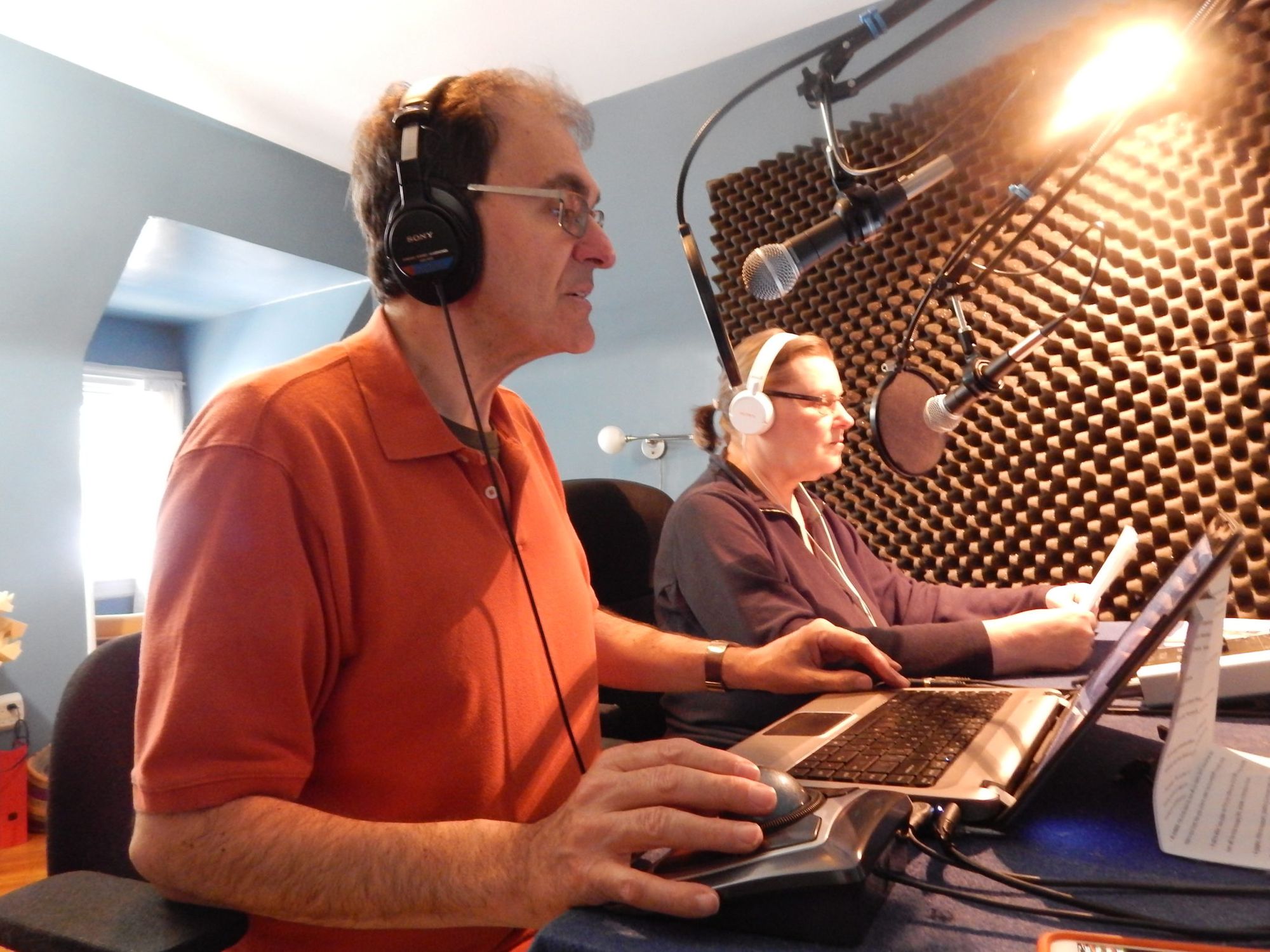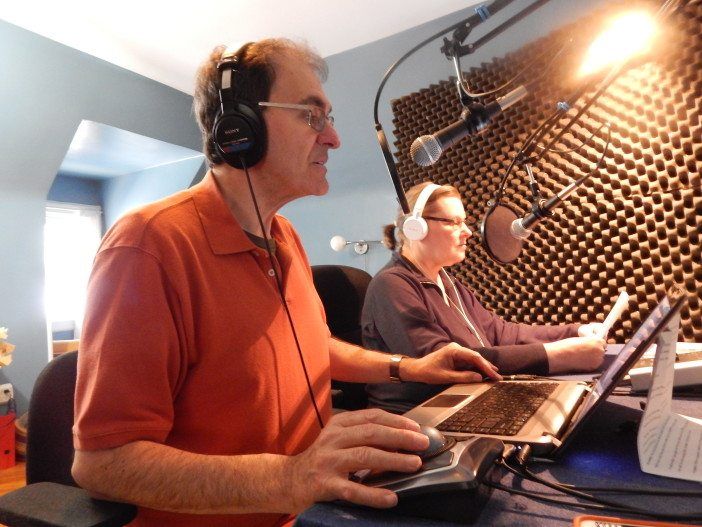 Sitting in an attic room of their Stratford Road home, neighbor Gordon Rothman and his wife, Faith Justice, don their headsets, place themselves in front of their microphones and begin to read the words that people who are blind, or have visual disabilities, across the city — and country — eagerly await each week.
"Welcome to The Economist, brought to you on Gatewave, your source of news through the power of voice — I'm Faith Justice."
"And I'm Gordon Rothman, with the May 2 issue of Britain's news magazine. We begin, as we always do with an editorial. This is 'Our endorsement: Who should govern Britain?'"
A 37-year veteran of the news industry, Gordon, who was a television producer for CBS News before leaving last November, continues, launching into England's political landscape and David Cameron's bid to lead the country again (the incumbent Prime Minister claimed victory following the broadcast). For the next hour, he and his wife will read The Economist's top stories for Gatewave, a nonprofit that provides the city's only radio service for the blind and which Gordon runs as its volunteer executive director from his home on Stratford Road, between Hinckley Place and Beverley Road.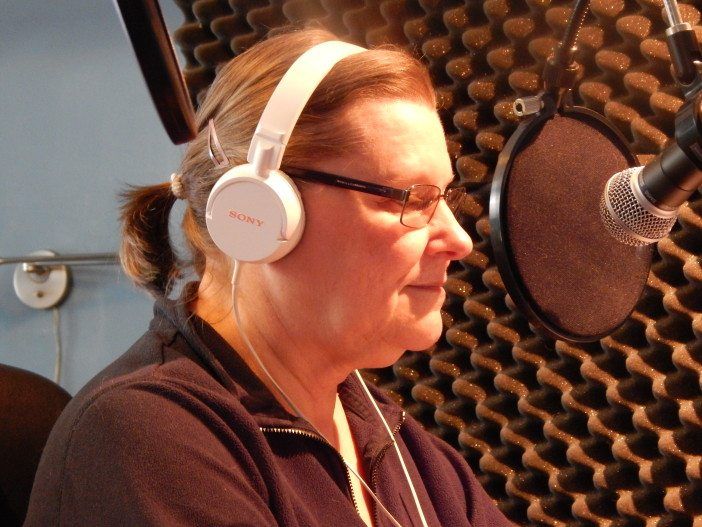 The show from Gordon and Faith, an acclaimed author, is one of 34 news programs on Gatewave, which broadcasts shows 24 hours a day, seven days a week centering on news reports about a variety of topics and from numerous publications, including The Economist, The New York Times, Rolling Stone, The New Yorker, and many more.
"A lot of people who lose their sight become isolated — one reason we exist is to increase connection," Gordon said of his nonprofit, which is entirely operated by a network of volunteers, from actors to journalists and broadcasters, who primarily read from their own homes — including Les Marshak, whose voice you hear every morning introducing NBC's Today Show and who has voiced thousands of radio and TV spots.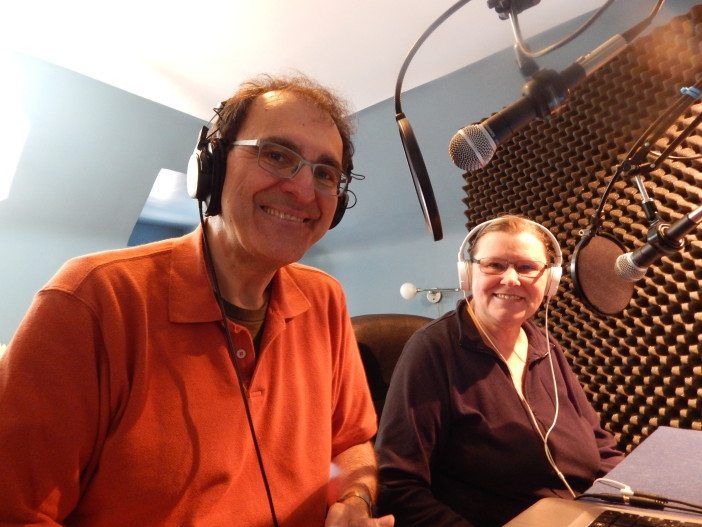 "Our listeners tend to be most populated with people who used to read newspapers and magazines — for them, the prospect of having to settle for short bite news, or TV news, is very frustrating," said Gordon, who first got involved as a volunteer about 12 years ago and was tapped to run the organization as its executive director in 2013. "They feel it's a connection."
The organization reaches thousands of people across the country via special radios operating in places like nursing homes and hospitals, as well as through its website, which streams the programs at no charge to listeners.
And while they have a good-sized audience that is constantly growing, Gordon knows there are many others who haven't been able to access them, noting there are about 160,000 people who are blind in New York City alone — and about 6.5 million individuals who have visual disabilities in the United States.
To change this, Gatewave has launched a crowdfunding initiative to raise a goal of $5,000 to purchase radios for its listeners, many of whom are older and less affluent.
"It's not our only need, but we serve a population heavily on fixed income, on Medicaid and who are unemployed," Gordon said. "Unemployment is very high."
Purchasing the radios for their listeners is just one of many goals for Gordon, who aims to better connect with a wide variety of listeners — people of all ages from numerous backgrounds — through more diverse programming that includes shows focused on connecting readers with local events and services.
"Our hope is in the coming months we'll have a successful outreach to foundations, companies, and individual donors to bring us to the point where we can have paid staff to keep something going around the clock," Gordon said.
"We want to look beyond print," he continued. "We're increasing efforts to use local information."
Whatever happens in the future, Gordon said he knows it will be positive, thanks to the more than 75 volunteers who are readers and have spent countless hours reading and editing programs that bring the world to those who can no longer see it.
"It's a real labor of love," Gordon said.
For more information about Gatewave, you can visit its website or email info@gatewave.org, and to learn more about donating, you can see its fundraising campaign website here.
Updated Saturday, May 16: Great news! Gordon was just featured as NY1's New Yorker of the Week. You can check out NY1's report about Gordon and Gatewave here.