Friends & Family Remember Bassam Awad, Who Died During Flatbush Avenue Fire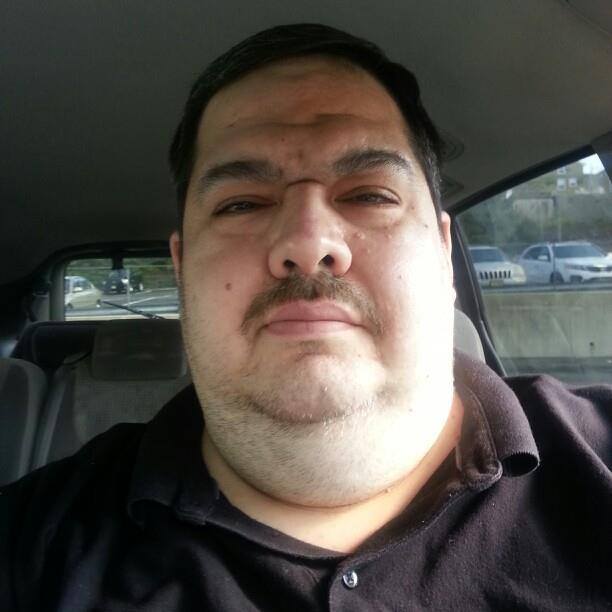 The tragic loss of a local businessman casts a pall over Flatbush Avenue this week, following a terrible fire early Wednesday morning that claimed the life of 46-year-old Bassam Awad.
Awad, whose family has owned the building that had the fire and the one immediately adjacent to it, passed away after he reportedly fell as he tried to make his way down the fire escape from his fourth-floor apartment during the five-alarm fire, which took nearly 200 firefighters five hours to get under control, and which left eight others injured. His wife, who remains in critical condition, grown children, and other relatives who also lived in the building, managed to escape.
A lovely tribute in the New York Times discusses the Awad family, who purchased the buildings over 40 years ago and owned Haifa Deli & Grocery, next door to the hardware store where the fire originated (apparently is was accidental, stemming from the electrical wiring in the shop's neon sign), and the Nation family, who owns Flatbush Hardware, and one of whom lives in an apartment above the deli.
Friends and family who were at the scene yesterday spoke of the Awads as a tight-knit, friendly family.
"It's devastating, absolutely devastating," Christopher Nation, who co-owns the store with his brother Desmond, told the Daily News. "It's always tragic when there's a loss of life, but it hits home for me. Although we were not blood family, he was still family to me. We basically grew up together."
"He was a great man," Awad's brother, Abdurahman Awad, told DNAinfo. "I loved him very much. He had a great heart. He was very helpful to everyone."
Neighbors also showed their support for the Nations, who've lost so much in the fire as well, their shop destroyed, describing them as accommodating and helpful.
"They're a fantastic family, fantastic gentlemen," Nancy Brooks Brody told the Times of the Nations. "With the neighborhood changing so dramatically, this type of one-on-one humanity was incredibly cherished. It's a tremendous loss."
The Times reports that Awad and his siblings had taken over the buildings and the business after their father passed away recently, and that Awad has also taken his father's place as imam at Al Farooq mosque at 552 Atlantic Avenue, where his funeral will be held.
Friends of the Awads have set up a gofundme page to raise money to "help the family get back on their feet."
Our thoughts go out to both the Awads and the Nations during this difficult time.