Friday Crime Blotter: Suspect Arrested in Brownsville Mass Shooting, Pumpkin Smasher, Tire Thief and Stabbers on the Lose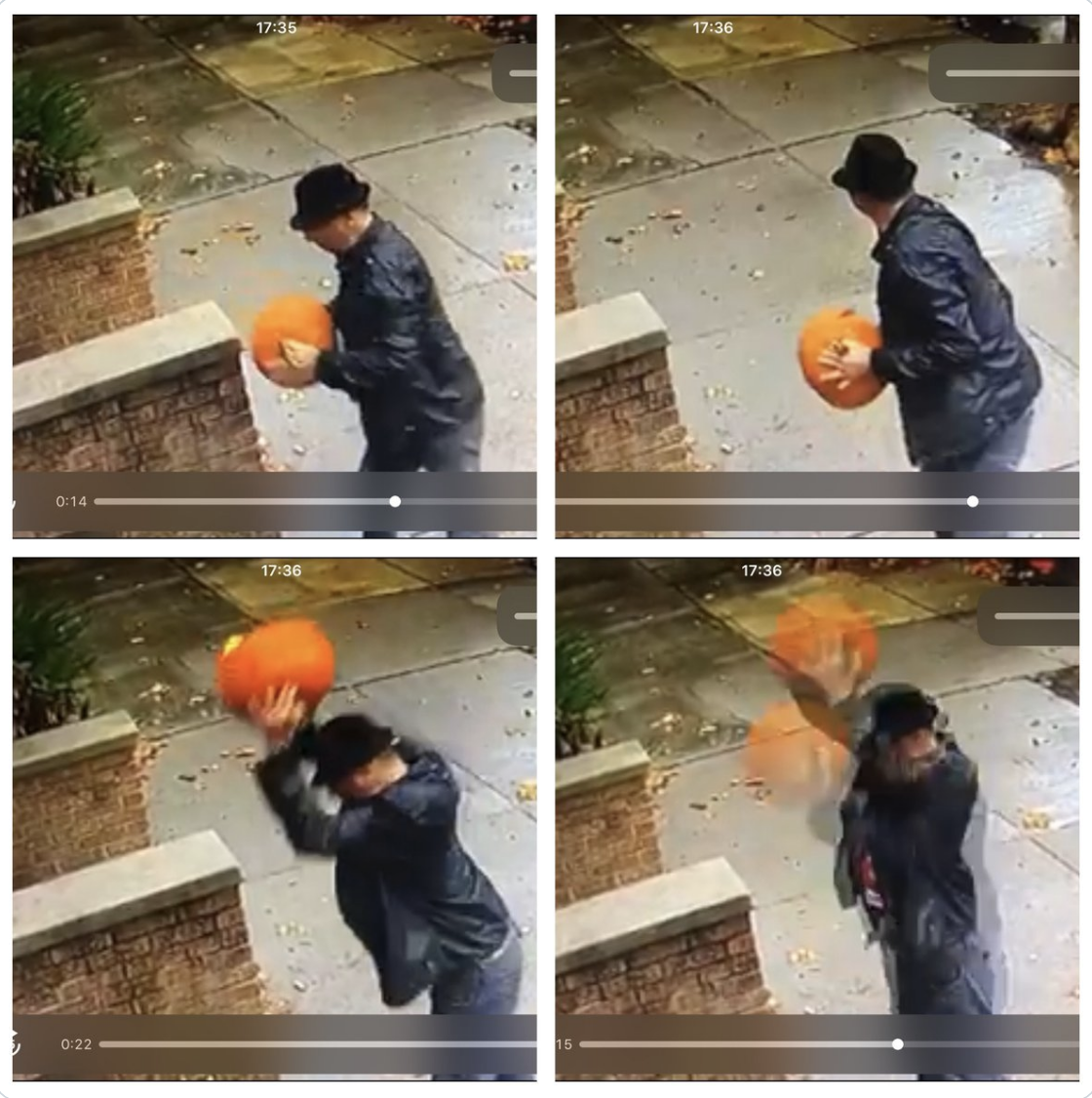 BROWNSVILLE – Police have arrested a suspect in the July 27 mass shooting at a Brownsville playground that left one person dead and eleven others injured.
Kyle Williams, 20, of Brownsville, was arrested Wednesday in connection with the mass shooting at the Old Timers Day celebration that left 38-year-old Jason Pagan dead and eleven others with gunshot wounds. Williams confessed to the crime, according to the Associated Press. He faces charges of murder, attempted murder, criminal possession of a weapon, and reckless endangerment.
Police said Williams was a member of the Bloods, according to the New York Times; Pagan has also been identified as a Bloods member. The two were part of rival gang factions who had fired on each other at the event, sending thousands of people fleeing for their lives. Cops have identified a second suspect in the case, part of the faction Pagan was with, but haven't yet made an arrest.
Police had offered $20,000 for information on two female persons of interest appearing in surveillance footage earlier this month, and said that the footage had been crucial to arresting Williams.
Old Timers Day has been a Brownsville community institution since 1963. The event draws thousands of people, both residents and otherwise, for several days of music, performance, food, and fun.
BAY RIDGE – Police are looking for a "tough guy pumpkin smasher" who picked up a pumpkin on 81st St in Bay Ridge and threw it onto the ground.
The 68th Precinct's tweet about the ne'er-do-well triggered immediate puns about the Smashing Pumpkins, with some saying that the smasher was none other than frontman Billy Corgan.
Bay Ridge Council Member Justin Brannan joined the pursuit, tweeting "the world is a vampire," a reference to the band's 1995 song "Bullet with Butterfly Wings."
BENSONHURST – A couple of thieves took all the wheels of a Honda SUV on 84th St in Bensonhurst on Wednesday morning.
The thieves arrived in a minivan early Wednesday morning. Surveillance footage (seen below) taken by the owner of a nearby building showed two individuals detaching the wheels from the car and loading them into the minivan before taking off at around 2:50 a.m.
Police said that tires were also stolen off of Honda sedans on 83rd St and 85th St around the same time. No suspects have been identified.
CONEY ISLAND – Police are searching for a missing 78-year-old Coney Island man last seen entering Terminal 7 at JFK Airport.
The man, identified as Vito Lit, is 5'8″ and of average build, and was last seen on Tuesday wearing a grey jacket, brown slacks, and black shoes; Lit's picture can be seen below. Police noted that Lit is non-verbal.
EAST NEW YORK – Police are searching for a woman who allegedly assaulted an MTA employee at the Van Siclen Ave A/C stop on September 25.
Cops said that the woman struck a conductor working on an operating train at about 8:30 that evening. The woman fled the scene. The conductor was taken to New York-Presbyterian Brooklyn Methodist Hospital for treatment.
And a man who stabbed another on September 27, 2019 shortly before 11 pm near Hegeman Avenue and Melford Street.  The victim to an area hospital in stable condition. Video below:
FLATBUSH – Police are looking for a man who sexually assaulted a woman at 1319 Newkirk Avenue in the early hours of Friday, October 4.
An unidentified male entered the lobby and approached the victim, a 25-year-old female who was sitting on the stairs inside the lobby. The unidentified male placed one hand inside of his pants and with the other hand grabbed the victim by the back of her head and pushed her face towards his groin. The victim resisted and the unidentified male fled the building, mounted a red racing-style bicycle that was outside the building and then fled on the bicycle on Newkirk Avenue towards East 18th Street. Video is attached showing teh man walking past a residential location in the vicinity of Rugby Road and Newkirk Avenue shortly before the incident:
PARK SLOPE – Looking for folks who stabbed and assaulted two men
On September 27, 2019 at just before 8pm a group of individuals got involved in a dispute with employees from the EZ Laundromat, located at 530 4 Avenue. As the result of teh dispute, a 19 year-old man was stabbed several times in the torso and a 40 year-old man sustained bumps and bruises to his head and body.  Video below: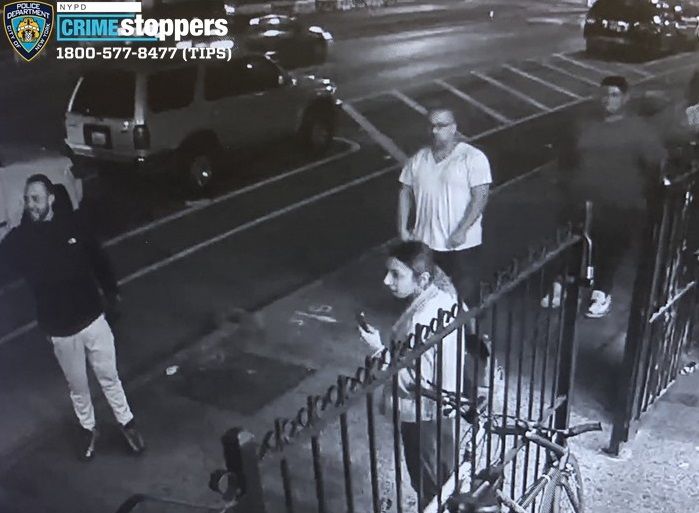 SHEEPSHEAD BAY – A 65-year-old woman was struck and killed Wednesday by a hit-and-run driver at the intersection of Ocean Ave and Emmons Ave.
The woman, who has not been identified, was crossing Ocean Ave at about 5 p.m. when she was hit by a car turning right off Emmons Ave and onto Ocean Ave. The driver fled the scene, police say.
The woman was taken to Coney Island Hospital, where she was pronounced dead.
WILLIAMSBURG – Cops on Thursday evening arrested a suspect in a September 20 stabbing death inside a Williamsburg bodega.
William Townsend, 26, of Canarsie, has been charged with murder and criminal possession of a weapon in relation to the death of 37-year-old Anthony Santana, of Ridgewood, Queens, at Express Deli & Tobacco on Graham Ave. Santana died on September 20 after being taken to Woodhull Hospital with multiple stab wounds to the back.