Freezin' For A Good Cause: Photos From The 2016 Coney Island Polar Bear Plunge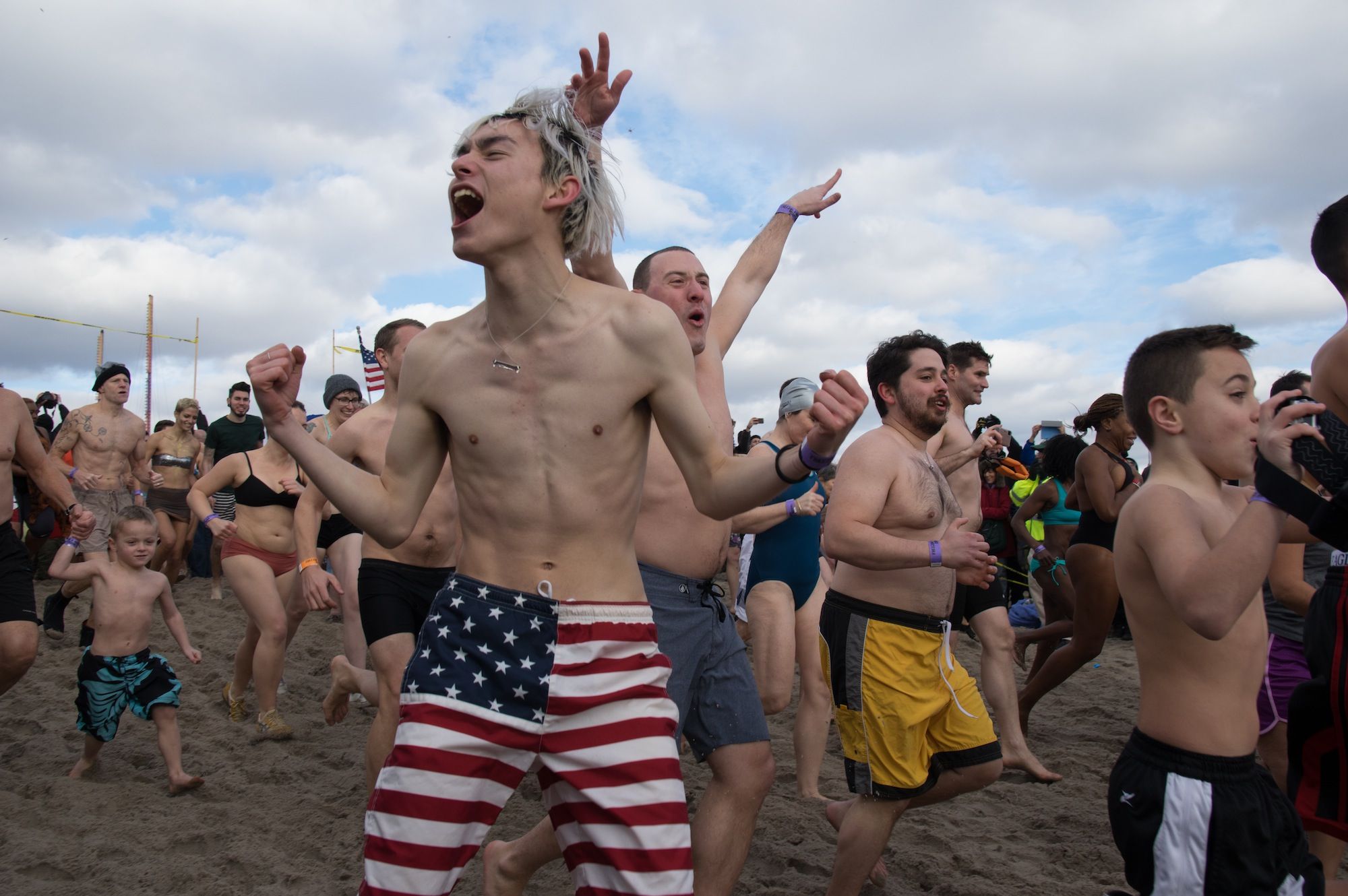 https://youtu.be/kipxoCROXIM
Thousands splashed into the ice-cold Atlantic New Year's Day for the annual Coney Island Polar Bear Plunge. The event has become a staple New Year's tradition in Brooklyn since the Coney Island Polar Bear Club was founded 112 years ago by a by an eccentric millionaire and health enthusiast. And this year's plunge attracted a diverse crowd of merry revelers, bearded hipsters, health nuts, veteran swimmers and costumed characters.
The Polar Bear Club asks participants to make a $20 suggested donation to benefit Camp Sunshine, which organizes retreats for children with life-threatening illnesses. The 2015 plunge raised more than $350,000 and this year Camp Sunshine set a goal to collect $400,000 from New Year's events across the United States.
Event organizers said the weather was a relatively breezy 50 degrees on the day of the swim. (Thank goodness the recent cold snap held off for a few days.) We wrote up a lengthy article about what it was like to join join in the fun, which you can check out here.
But there were thousands of other daring swimmers kicking off 2016 with a cold-water dip. Photographer Chun Kit was at the beach to capture the energy and pain of the participants.
Swimmers psyched themselves up for the plunge.
Charge!
Some people wanted something to hang onto in the water.
Cold water swimming is a viking tradition.
Not everyone in Coney Island was from Brooklyn.
Don't get lost in the crowd.
Getting out is never as fun as jumping in.
Even the band took a dip.
Cold? Free hugs!