Freelancers Rejoice As Co-Working Space Comes To Windsor Terrace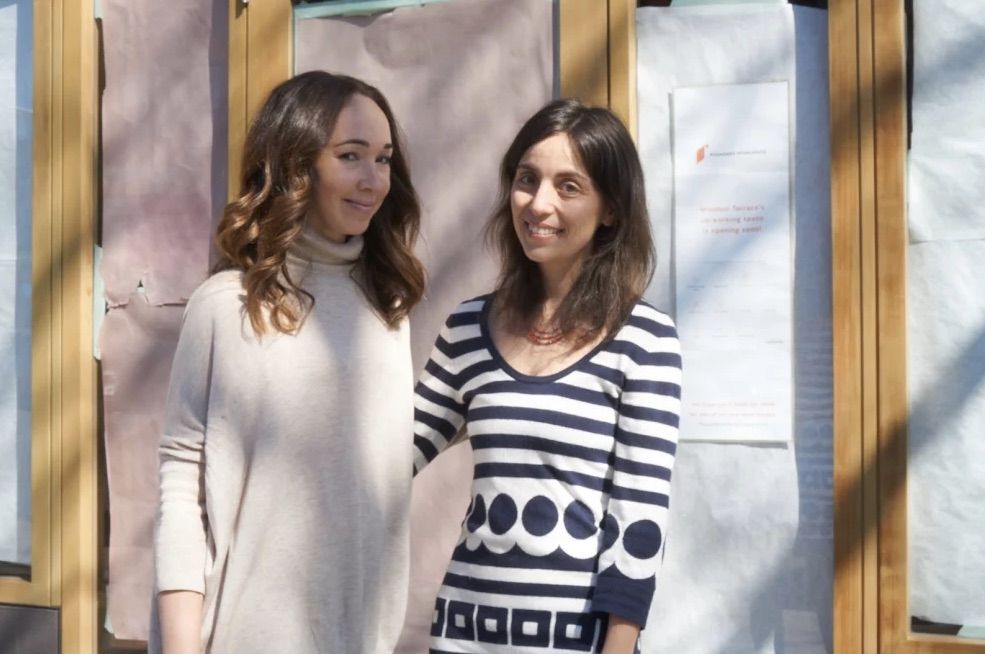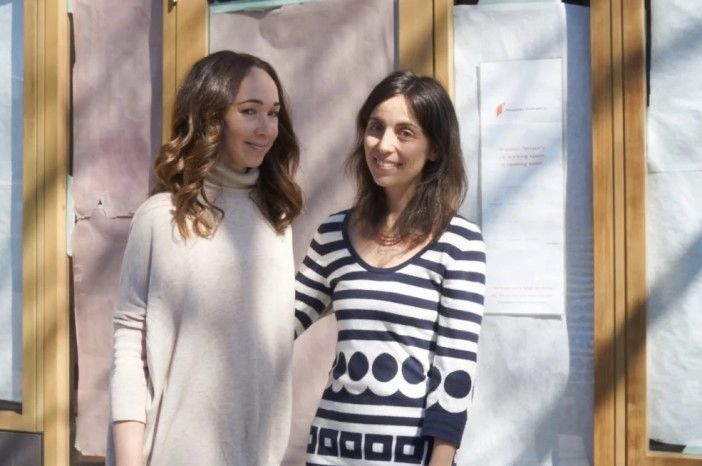 Freelancers rejoice. A co-working space is scheduled to open in Windsor Terrace in mid-April at 553 Prospect Avenue on the corner of 10th Avenue, at last putting to use a storefront that once housed a fire-extinguisher store but had been vacant for over a decade.
The business, called Founders Workspace, will include 10 desks in a two-level, 1250-square-foot space that will also host events and workshops in the evenings.
Co-founders Abigail Palanca and Teresa Lagerman will host two open houses, from 6pm to 8pm on Thursday, March 10, and from 8:30am to 10:30am on Friday, March 11. Membership is application-based.
"We want to keep it diverse," Lagerman said. "We don't want six lawyers."
Windsor Terrace's local café owners have been very welcoming to freelancers toting laptops, but there is a limit to how much food one can order at Brooklyn Commune (601 Greenwood Avenue) to assuage one's guilt about hogging space.
The number of laptop people crowding the above-mentioned café, as well as Brunswick Café (240 Prospect Park West) and Steeplechase Coffee (3013 Fort Hamilton Parkway), convinced the two women that demand for flexible workspace was far outstripping supply. In fact, supply was zero.
Most importantly, Palanca and Lagerman needed the space for themselves and the local business owners' networking group they established a little over a year ago. They are their own prospective clients.
Palanca, who works as a real estate broker for Town Residential, said spending 40 minutes commuting to Town's SoHo office didn't always make sense since 80% of her business is in and around Windsor Terrace.
As a stopgap measure, Palanca often works in an office at PS 154.
"I'm the president of the PTA, so they let me work there," said Palanca, who is also an alumna of PS 154. Her parents used to run a dry-cleaning business out of the space currently occupied by The Fox and the Crêpes (1233 Prospect Avenue) and they still operate the dry cleaner out of a larger storefront on Fort Hamilton Parkway.
Lagerman and her husband both work from home and have done so for the past decade. They run Condensed, which advises start-ups on branding and marketing. Lagerman also runs mimoYmima, a web design firm, and Brooklyn Makers, a curation and events business that showcases things made by hand.
Her clients have included the aforementioned crêperie as well as Della, a restaurant across the street from it at 1238 Prospect Avenue, and Brooklyn Holiday Bazaar. The bazaar is scheduled to return to its venue at 501 Union Street on November 26-27, 2016.
When Lagerman and Palanca first started looking at sites for their business, light was a priority.
"I tried going to BrooklynWorks, [the nearest existing co-working space, located at 159 20th Street and 4th Avenue], but it seemed a little dark, too industrial," Palanca said.
Like many people in the neighborhood, they watched as the "fire extinguisher" building, which also uses the 1665 10th Avenue address, spent months on the market before being acquired by John DeSilvia, a licensed contractor, former union carpenter, Windsor Terrace resident, and host of a string of home renovation reality shows. The seller was another WT resident, Elizabeth Hardy.
DeSilvia's approach was textbook for a Brooklyn real estate market that is changing faster than anyone can predict.
"You never know who will be interested in your space," said Dan Marks, senior vice president of investment sales at Brooklyn-focused real estate brokerage TerraCRG.
No one could have predicted that Union Street in Gowanus, for instance, would become home to a barbecue restaurant, an ice cream parlor, and a shuffleboard club, Marks said. Those businesses are Dinosaur Bar-B-Que, Ample Hills Creamery, and Royal Palms Shuffleboard, respectively.
His advice for landlords: "keep it generic, open it up, but keep the Brooklyn cool."
That's exactly what DeSilvia did. While he informally surveyed passersby on what they thought the space should become, his crew spent months doing a gut renovation of it. The space now sports exposed brick walls and floor-to-ceiling windows facing the street.
"Once I saw how beautiful it was, I thought, 'this could be the Windsor Terrace version of a co-working space,'" Lagerman said.
Mounting evidence that the New York real estate boom might be turning worked in the tenants' favor.
"DeSilvia wanted a lot more for the space at the beginning, but he warmed to the idea that it would be a community space," Palanca said.
"There's enough for kids to do around here," Lagerman said. She and Palanca thus plan to offer "more stuff for grownups," like classes geared to "professional development" on topics such as marketing or Photoshop.
The pair might be in the avant-garde of a trend.
"People want to work in an environment that is relaxing and easy to get to," TerraCRG's Marks said.
Counterintuitively, densely residential, non-manufacturing areas in Brooklyn, especially in the neighborhoods that surround Prospect Park, are likely to see more boutique co-working spaces opening up.
"Co-working seems to thrive where there is a younger, college-educated demographic, people in their 20s to mid-to-late 30s," Marks said.
He added that the 2nd and 3rd floors of buildings on commercial corridors in residential neighborhoods would be a natural fit for co-working, because unlike restaurants, these businesses don't need to be on the ground floor.
It's a win-win for landlords and tenants alike. People might not want to live above a restaurant on a busy-shopping street but would be willing to rent a desk there, especially if it is close to childcare and businesses at which one can conduct errands and pick up a cup of coffee.
"Brooklyn is the home of co-working," Marks said, making a reference to the origin story of office-sharing behemoth WeWork, whose founders first tested their business model in Brooklyn through a separate business called Green Desk.
"It's an interesting model that seems to be working extremely well," Marks said.