Free Plays & Movies At The Classon/FulGate Block Association Garden, Which Is Still Building Community After Decades In Existence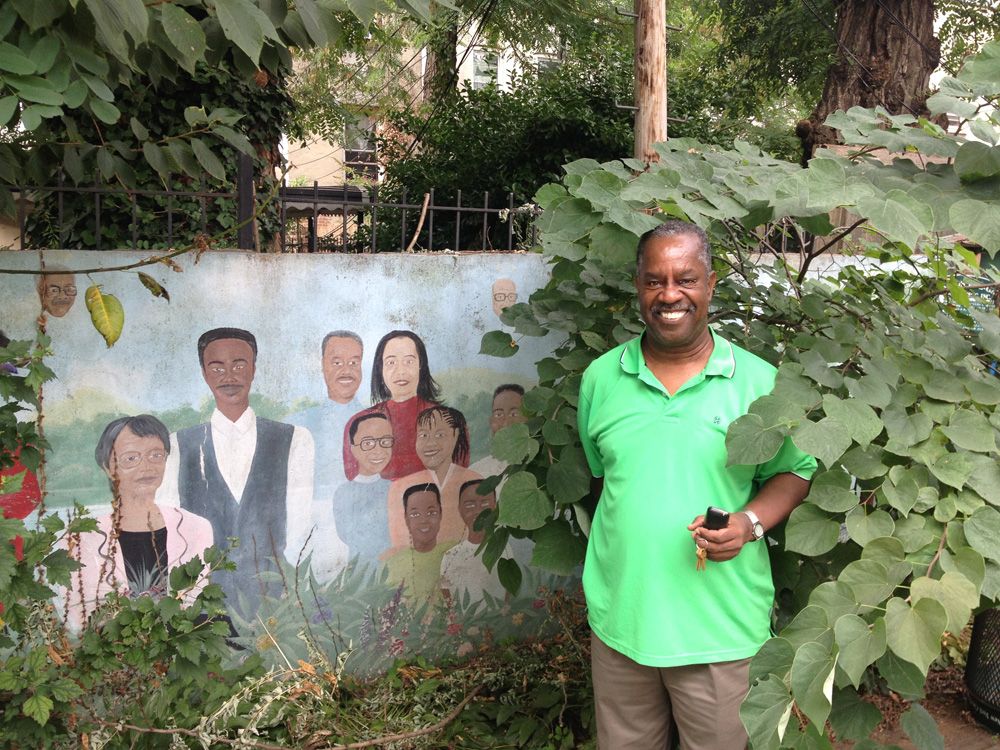 A series of plays will be staged at the Classon/FulGate Block Association Garden (474 Classon Avenue, between Madison and Monroe) over the next several weekends.
Clare Barron's Washougal My Heart, directed by Dina Vovsi, will be performed at 4pm, and Small Wars, by
Madeline Chilese
, will go on at 5pm, under the direction of
Ilana Becker
, on August 30 and 31 and September 6, 7, 13, and 14.
"We want to bring art to the gardens," said Demetrice Mills, who has lived on the block for 43 years and is the operations committee chairperson for the Brooklyn Queens Land Trust, which oversees Classon/FulGate and owns and operates 33 community gardens in the two boroughs. "It's not just about growing food, it's about bringing the community together."

The productions are part of the Communal Spaces project, which promises "original works inspired by community gardens in NYC," according to its website.
Other Communal Spaces performances will take place in Bedford Stuyvesant at the Target Community Garden (931-933 Bedford Avenue) and the Garden of Hope (392 Hancock Street). Plays and showtimes are available at the Community Garden Project website.
Admission is free and no reservations are required.
The effort is in keeping with BQLT's mission to both engage residents with the gardens and strengthen the bonds among neighbors.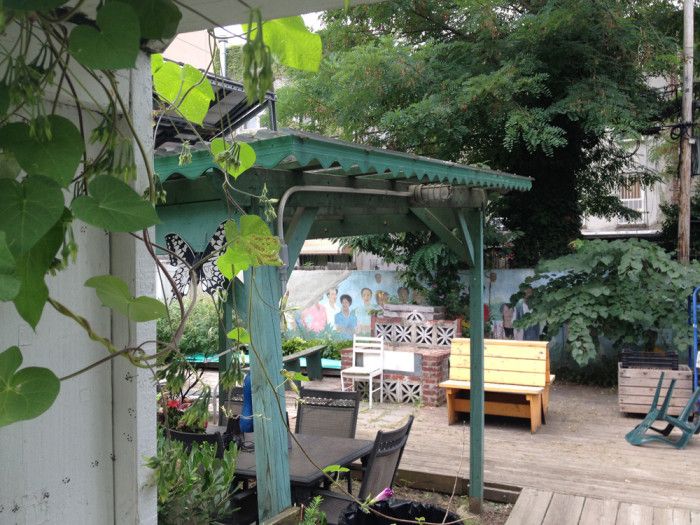 "We're trying to mix it up a little bit," said Demetrice, who has been involved with Classon/FulGate for decades — almost from its initial inception in the late 1960s. "A lot of people don't know each other so this is a good opportunity for them to get to know each other."
Classon/FulGate, like most of the community gardens run by the BQLT, used to be a vacant lot. But in 1968, a group of neighbors led by Joe Robinson decided to turn it into something better. Others soon joined in. Many of these contributors — Demetrice, among them — are now immortalized on a mural adorning the garden's back wall.
"Community residents got together and decided to clean up the space and use it for either social gatherings or gardens," said Demetrice. "This one has been used as a garden for 45 years."
In fact, Joe Robinson, now 94, is still gardening there, decades after he decided to give back to the community and clear the debris-strewn lot.
And it's not just the plays that are in the works for Classon/FulGate, Demetrice said. Movie screenings and jazz performances are also held there.
Tonight, they will be offering a free chocolate tasting while screening Nothing Like Chocolate, a new documentary film by Kum-Kum Bhavnani, at 7:30pm.

All are welcome to pop in for the screening, the plays, or to just visit the garden, Demetrice said.
"If you can stop by, bring some friends. We're open and we're just trying to bring art to people," he said, expressing the hope that young people will be inspired. "The kids get to see things and it may change what they want to do in life."
By Paul McCaffrey