Fourth Brooklynite Charged In Plot To Aid ISIS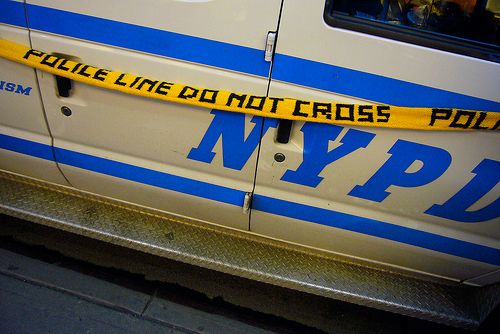 A fourth Brooklyn resident and Uzbeki national has been arrested in an alleged plot to assist the Islamic State terrorist group in Syria.
Dilkhayot Kasimov, 26, was charged yesterday with attempt and conspiracy to provide material support to the group, joining three others arrested in late February who lived in Brighton Beach and Midwood.
Police previously announced the arrests of Uzbeki citizens Abdurasul Hasanovich Juraboev, 24, and Abror Habibov, 30, and a Kazakhstan citizen, 19-year-old Akhror Saidakhmetov.
As we previously reported:
Juraboev first came to the attention of law enforcement in August 2014 for a posting he made on an Uzbek-language website that propagates ISIS ideology, according to the complaint. A subsequent investigation revealed that Juraboev and Saidakhmetov devised a plan to travel to Turkey and then to Syria for the purpose of waging jihad on behalf of ISIS.
Saidakhmetov was arrested in February at John F. Kennedy International Airport, where he was attempting to board a flight to Istanbul, Turkey. Juraboev had previously purchased a plane ticket to travel from New York to Istanbul and was scheduled to leave the United States in March. Habibov owned a network of cell phone repair kioks, helped fund and arrange the travel, according to prosecutors.
Kasimov allegedly worked closely with Habibov to raise more than $1,600 from several people to use for ISIS' benefit in Syria. Kasimov brought the money to Saidakhmetov at JFK airport, handing it over just before Saidakhmetov was apprehended.
Authorities found electronic messages sent by Kasimov encouraging others to participate in violent jihad and boasted of his role arranging the travel of foreign fighters to Syria.
"Kasimov served as a money man in support of a co-defendant's efforts to join ISIL," said FBI Assistant Director-in-Charge Diego Rodriguez. "He provided encouragement and facilitated travel for foreign fighters. As the recent series of cases indicate, we will pursue every lead and every person who succumbs to this radical agenda."
"Money is the oxygen that fuels terrorism. This investigation proves again that we will leave no stone unturned to disrupt the finance, support, or membership in terrorist organizations like ISIL," said NYPD Commissioner Bill Bratton.
If convicted, Kasimov faces a maximum sentence of 30 years in prison.
Update (April 8, 2015 at 9:20am): The headline of this article has been changed. See comments below the article for explanation.