Four Candidates Ramp Up Campaigns To Replace Gentile In City Council
The 2017 race to succeed term-limited City Councilman Vincent Gentile — who has represented Bay Ridge, Dyker Heights, Bath Beach and Bensonhurst for more than 13 years — is gaining momentum.
Check out the opening moves from three Republicans and one Democrat who are vying for the seat in District 43.
Liam McCabe (R)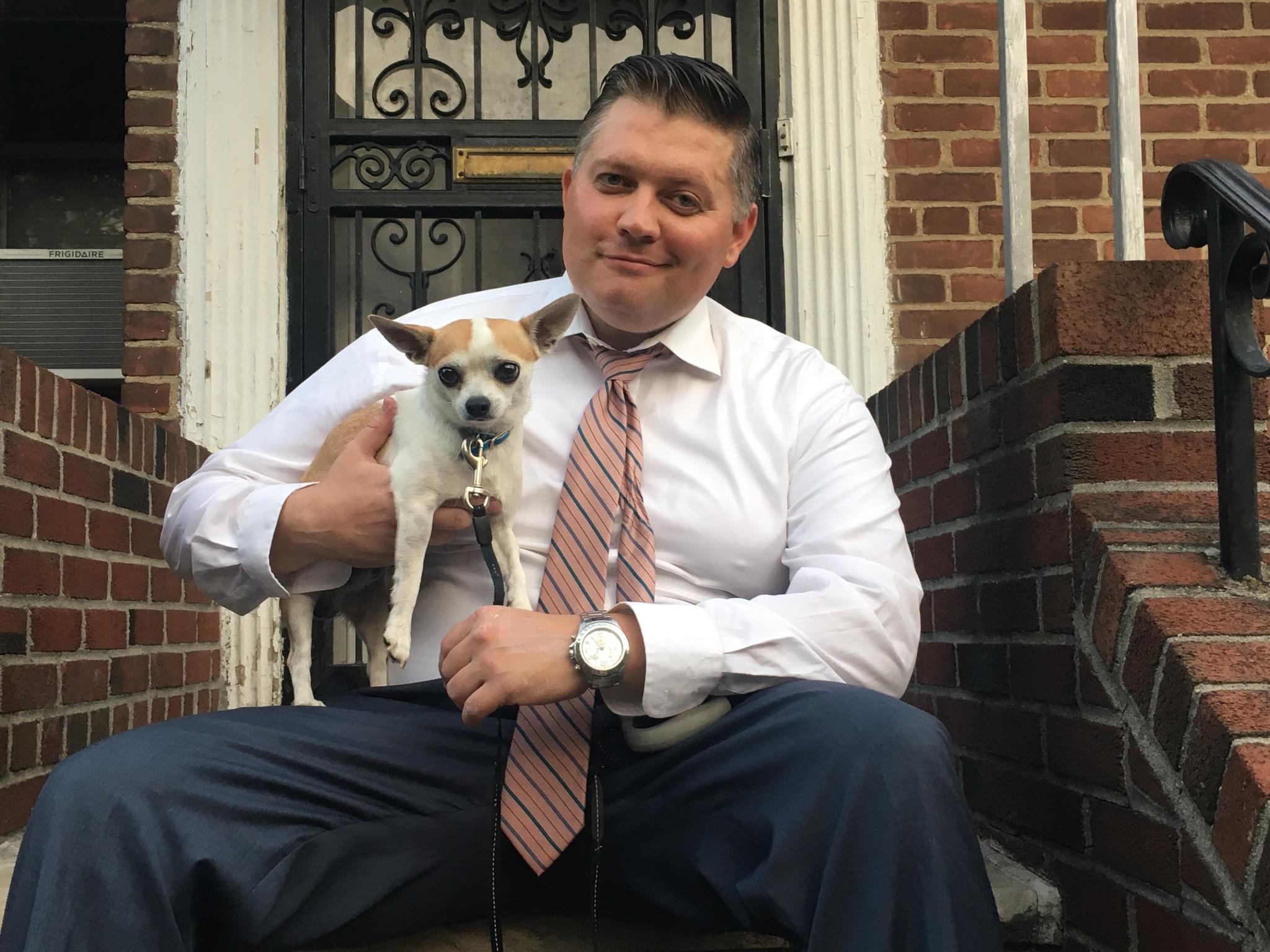 Last week, Liam McCabe's candidacy announcement was met with a crowd of 100 cheering constituents at Leif Bar in Bay Ridge.
A staffer to Republican Congressman Daniel Donovan and founder of the Brooklyn South Conservative Club, McCabe has been a long-time advocate for addressing homelessness. Previously he was a top aide to disgraced ex-Congressman Michael Grimm when he made headlines for calling the mayor an "asshole" on social media.
McCabe supports President Donald Trump's "temporary ban of entry on seven countries", addressing what he calls the "hysteria" over the term "Muslim ban" on Facebook. "This is an issue of balancing security and liberty. I support this measure but I do so with serious concerns that we protect our civil liberties and remain a nation that is built by and welcoming of immigrants," writes McCabe.
John Quaglione (R)
Also on the Republican side, is John Quaglione has been a top aide to Senator Marty Golden since the senator's City Council days and ran a fierce challenge for Gentile's seat in 2013. While he lost by nearly a 30 percent margin, the race was considered close by Brooklyn standards.
As a father of two young children, Quaglione has focused his platform on what he describes as declining quality of life in the neighborhood including graffiti, sanitation issues, homelessness, and poorly maintained parks in the district.
"I have been watching closely the actions of the current City Council and the Mayor, and like a lot of people, I believe this city is on the wrong track, and you have to stop the bleeding," he said. "And that comes along with different people, with different outlooks."
Bob Capano (R)
Considered the most far right of the three potential GOP candidates, Bob Capano is an outspoken Trump supporter and the only State Islander of the bunch. He announced on twitter that he's running for City Council because "I'm sick of watching Mayor Bill DeBlasio ruin this great city with his terrible policies."
Capano, who the Brooklyn Eagle reports as a manager of a Gristedes Supermarket in Manhattan, has come out staunchly against the plastic bag fee.
From the beginning of his campaign, he's been mudslinging the competition, including fellow Republican John Quaglione for voting for John Kasich in New York's GOP presidential primary; Democrat Justin Brannan for "dividing Bay Ridge along religious lines"; and Linda Sarsour for her participation in an anti-police demonstration outside of Gracie Mansion.
Presumably, he would have to move back to Brooklyn in order to represent the district.
Justin Brannan (D)
The former chief of staff to Gentile and co-founder of Bay Ridge Democrats, Justin Brannan has lived many lives — inspiring some colorful New York Times profiles — from touring with his Xaverian High School band in the 1990s, to a stint managing wealth at Bear Sterns, to an eventful radio announcer career, to creating the Bay Ridge Department of Tourism.
These days, he holds a job in Mayor Bill de Blasio's administration and remains a familiar face at both community board meetings and online Bay Ridge and Bensonhurst parenting forums.
Rumored and unconfirmed candidates:
Pastor El-Yateem (D) is a well-known name in Arab-American and civic circles in Bay Ridge. He is a member of Community Board 10 and is one of the founders of the Bay Ridge Unity Task Force, a group of religious and civic leaders who work to bring people of various nationalities together to fight prejudice. His potential candidacy was first reported by Kings County Politics.
Peter Abbate (D) has represented Dyker Heights, Bath Beach, Bensonhurst and Borough Park in Assembly District 49 since 1986. Election to the City Council would give Abbate's pension a boost before retirement since his base salary would increase from its current $79,500 per year to the $148,500 City Council salary. The Observer reports that Abbate's e-Christmas Card campaign may have run afoul of the Campaign Finance Board even before his candidacy is announced.
Kevin Peter Carroll (D) is the Democratic State Committeeman/District Leader of the 64th Assembly District in Bay Ridge and was the youngest elected state committeeman in Brooklyn history. He also co-founded the Brooklyn Democrats for Change, is a member of Community Board 10 and works a staffer for Councilman Stephen Levin.
Linda Sarsour (D) is the president of the Muslim Democratic Club of New York, executive director of the Arab American Association of New York, and national co-chair of the Jan. 21 Women's March on Washington, Sarsour has made national headlines as an activist for religious and racial issues. Political insiders say Sarsour isn't likely to run, but she has told Brooklyn Paper she may present another Arab American candidate from the district.
Read more about the unconfirmed candidates here, and stay updated with all candidates running in New York City elections 2017 here.