Four-Block Myrtle Avenue Pedestrian Plaza Almost Complete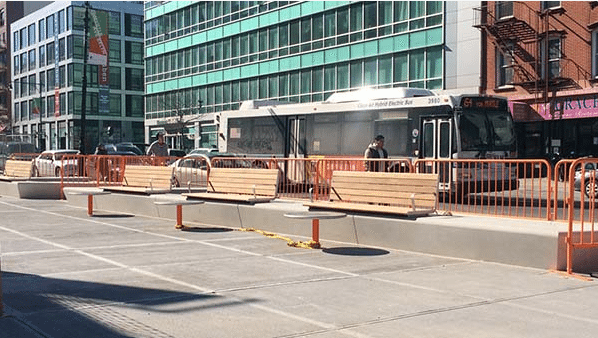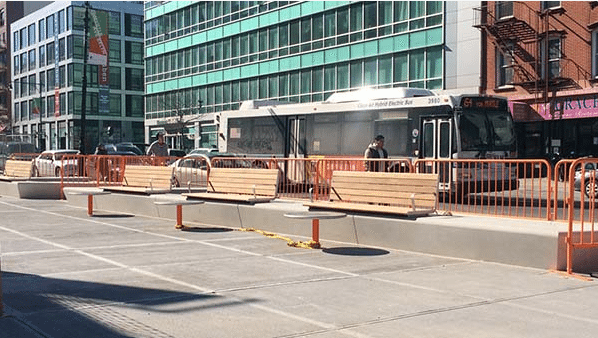 Just in time for summer, the Myrtle Avenue Plaza, a four-block long, 25,000-square-foot pedestrian plaza in Clinton Hill, is nearing completion.
Situated between Hall Street and Emerson Place, the project, headed by the NYC Department of Design and Construction, will include seating, trees, and public art.
The plaza replaces an eastbound vehicular traffic lane, leaving this section of Myrtle Avenue with two lanes (east/west) of motor traffic instead of three, according to New York YIMBY.
The Myrtle Avenue Brooklyn Partnership announced the status of the plaza last week—benches and game tables have been installed and tree pits have been created. Plans to fill in the pits with trees and plantings are expected to happen soon.
Also still scheduled to come to the plaza: movable tables and chairs, a new bike rack, lighting, a public art installation, emergency call boxes, and a new bus shelter for the B54 bus stop at Myrtle and Grand Avenues.
The Myrtle Avenue Brooklyn Partnership will maintain the plaza and work with local partners in organizing community events for the new public space.