Found in the Garage: Division of Combustibles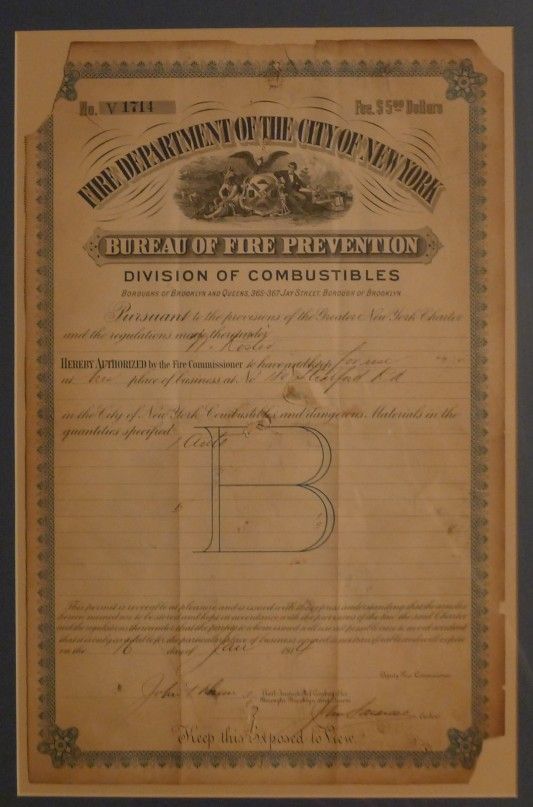 Just in case you missed this in the comments this week, I wanted to share this amazing find that neighbor Gordon Rothman discovered in his garage:
It calls up a time when car ownership was a little less casual than today.
The certificate was issued by the FDNY's Bureau of Fire Prevention, Division of Combustibles. The Fire Commissioner authorizes the holder to "have and keep for use at his business" (what is now our house) "Combustibles and dangerous Materials in the quantity specified: 1 Auto" The fee, $5, is prominently engraved at the top.  An internet calculator tells me that would be about $112 today.
It evidently speaks with some authority. At the bottom is the notice to "Keep this exposed to view." Ninety years later, it was still tacked up on the garage wall when we moved in.
Looks like the certificate is dated January 16, 1914. So cool, thanks for sharing Gordon!