Fort Hamilton Barrier Needs An Update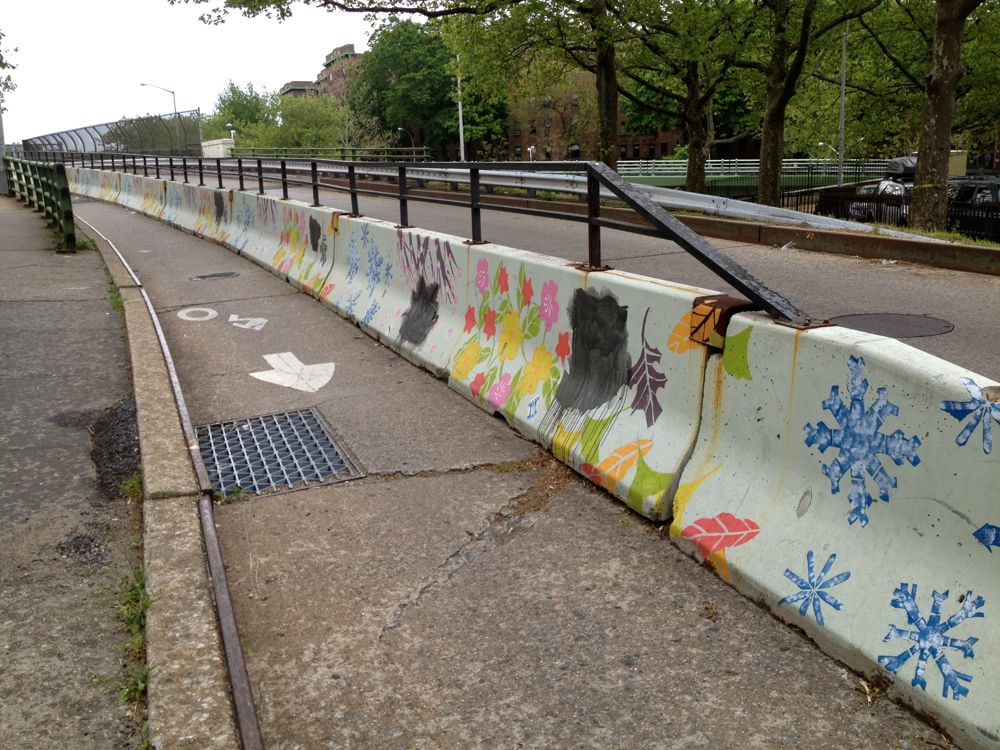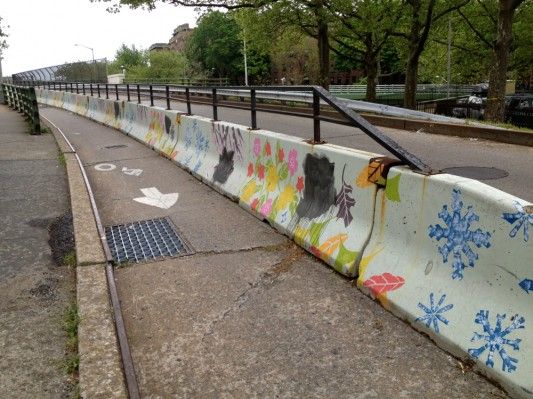 While walking past the concrete barrier that runs along Fort Hamilton Parkway from Park Circle to about East 5th Street next to the bike lane, we noticed how, well, dingy it's gotten since it was painted with a new design in October, 2011. With some graffiti, and some that's been covered up, the whole thing is certainly due for an update.
We contacted the Department of Transportation, which has been helping make the city look a little nicer with its Urban Art program since 2008 (including helping to paint this barrier twice). They told us that they've been considering updating the artwork at this site in the fall.
The DOT will post the upcoming deadline for artwork proposals for their Barrier Beautification project online in July, so if you're a local artist, keep an eye out. And we'll also let you know when that deadline approaches, and if this site is chosen!