Fort Greene & Brooklyn Peace Groups Protest Bombing In Gaza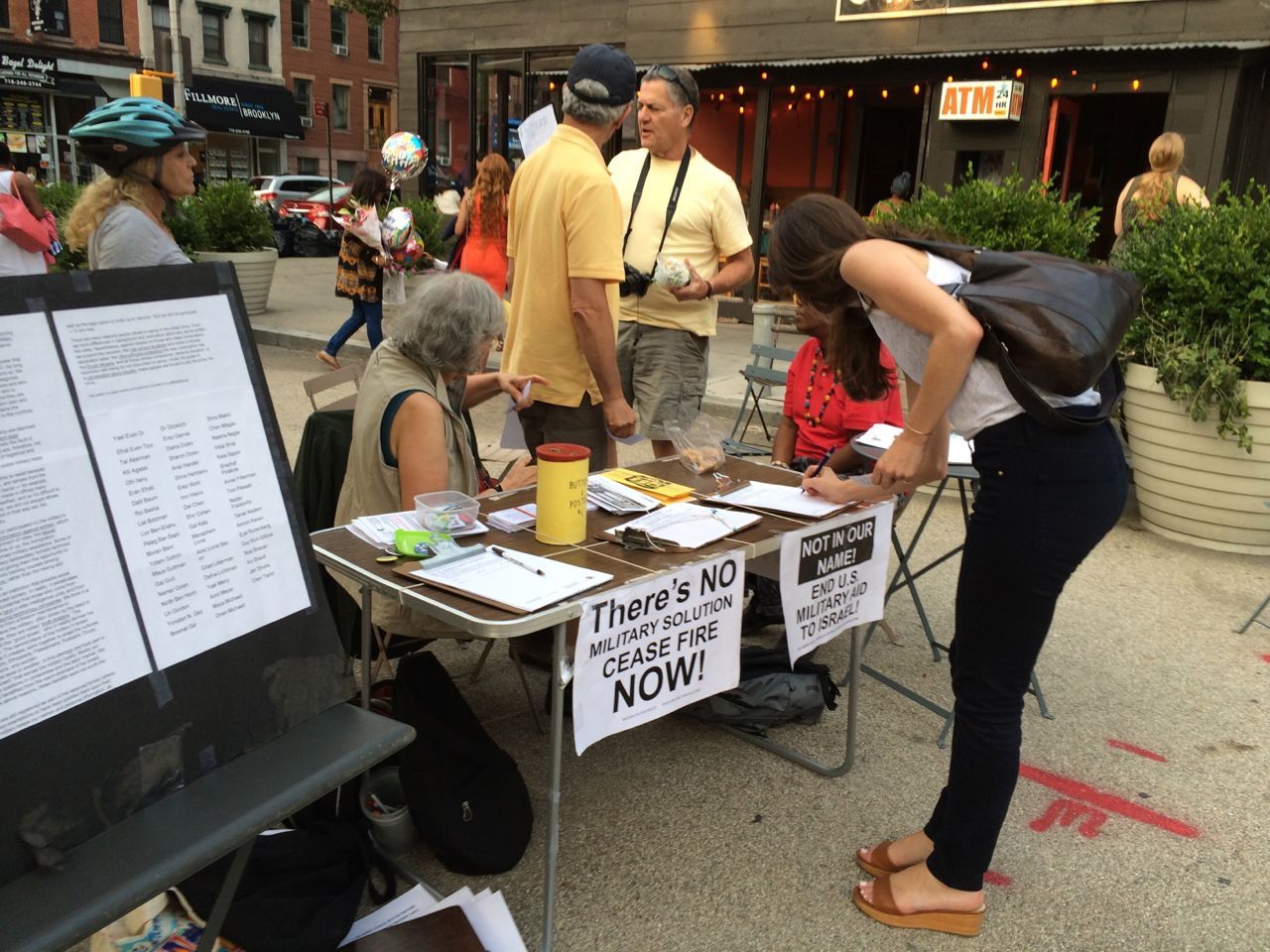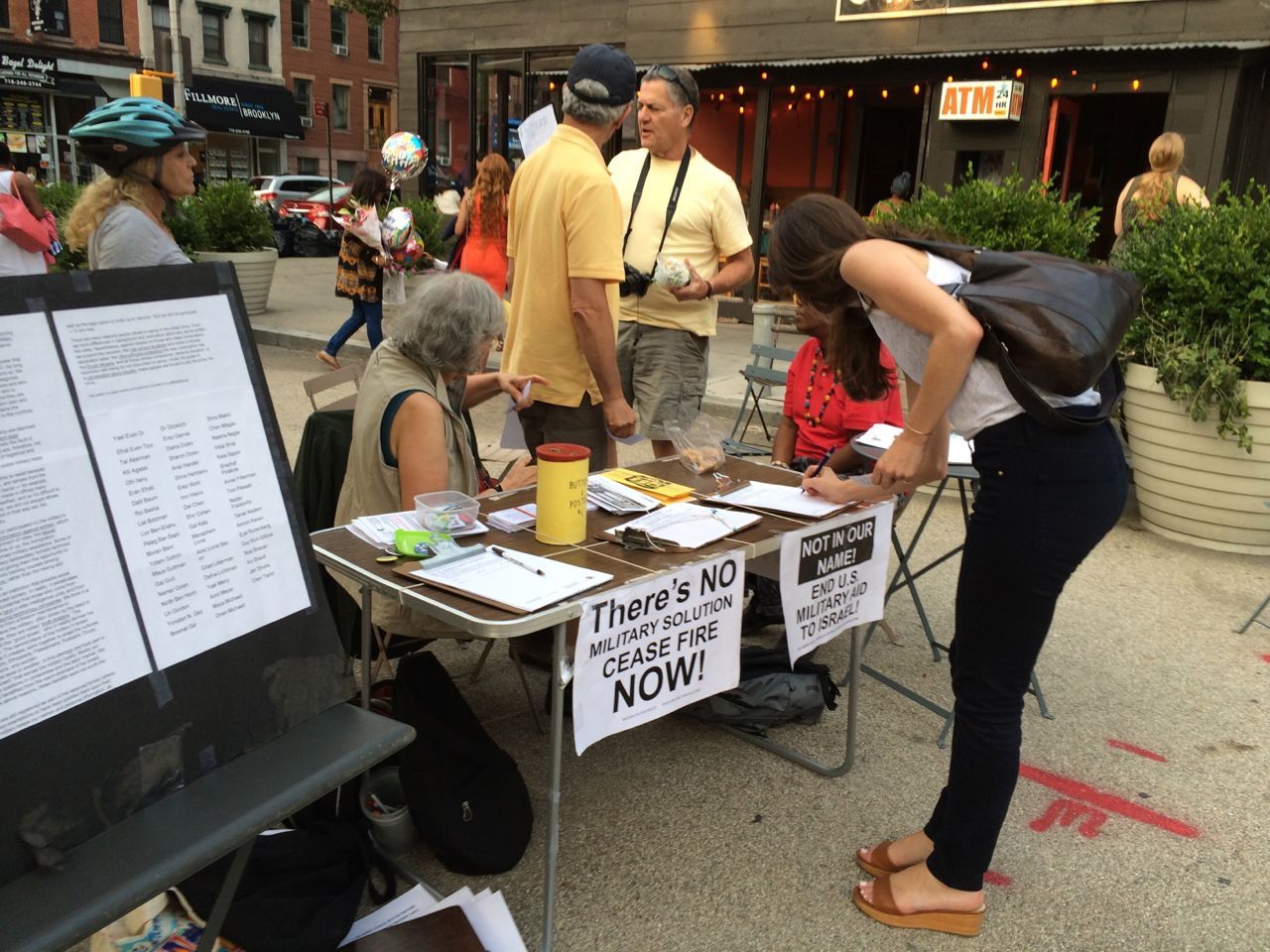 Two Brooklyn-based peace activist groups are holding vigils in Fowler Square until Friday to protest Israel's ongoing bombing of Gaza, Palestine. Members of Fort Greene for Peace and Brooklyn for Peace have been passing out flyers and holding signs condemning the attacks by the Israeli Defense Forces, and more than a thousand locals have signed their petition calling for an end of the $3.1 billion in US military aid to Israel.
"In all my years as a peace activist, I've never seen such an outpouring of support," Fort Greene For Peace member Matthew Weinstein said.
Local Gizelle Watkins said "all the innocent lives lost" were her reasons for signing the petition. "It's not proactive anymore," she said. "I don't think it's doing any good."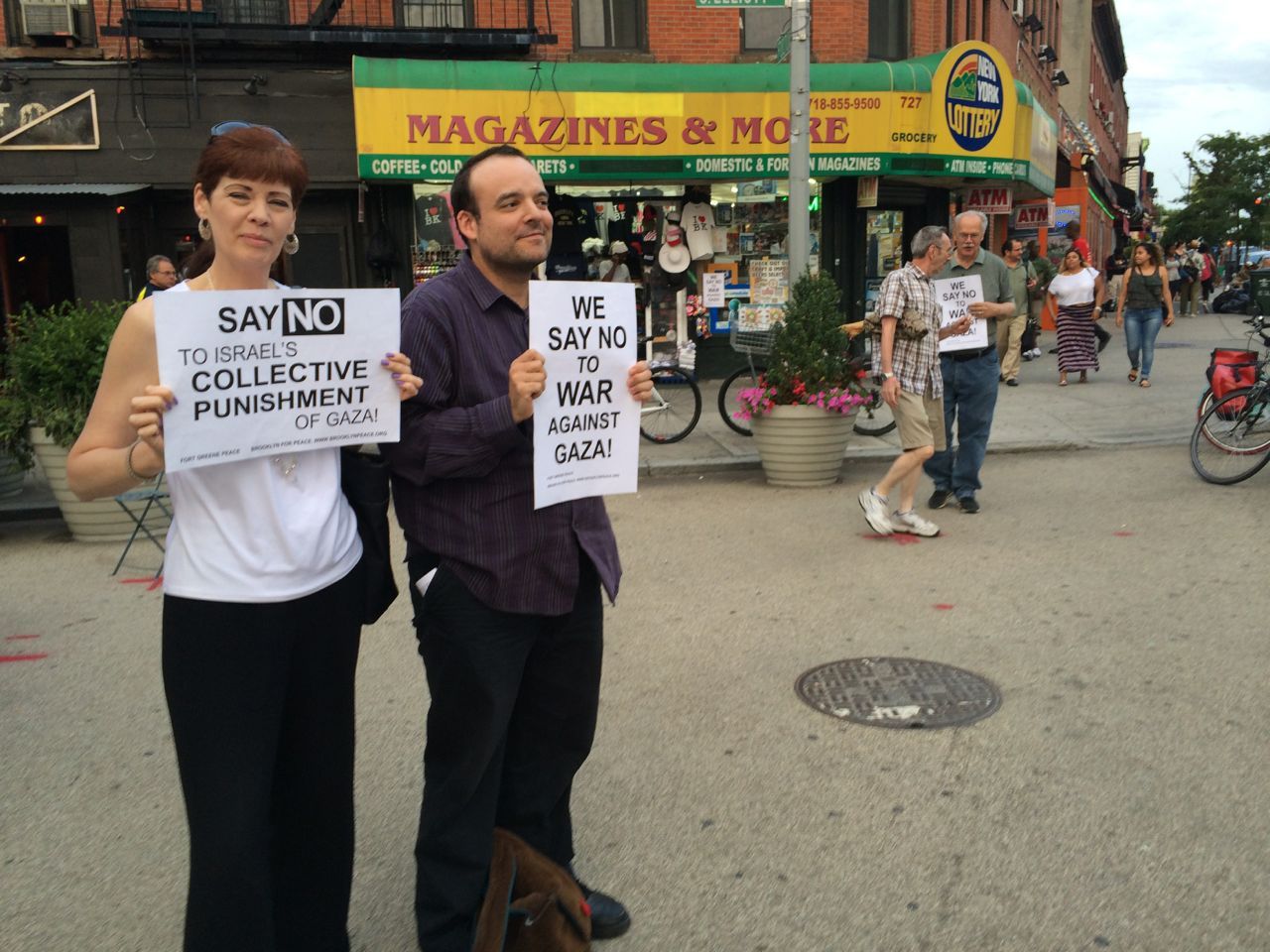 700 people have been killed in the attacks in Gaza in the past month, mostly civilians, and including about one hundred children.
"Since when has it been ok to target children?" Brooklyn For Peace member Ed Goldman asked.
"It's sad to see people dying," said Fort Greene resident Luis Tellez, who has been following the attacks on the news. "I just want peace all over the world."
Fort Greene for Peace and Brooklyn for Peace will continue their vigil each afternoon through August 1 from 4pm to 8pm.