Former Halikarnas Site On Emmons Ave Gets A Facelift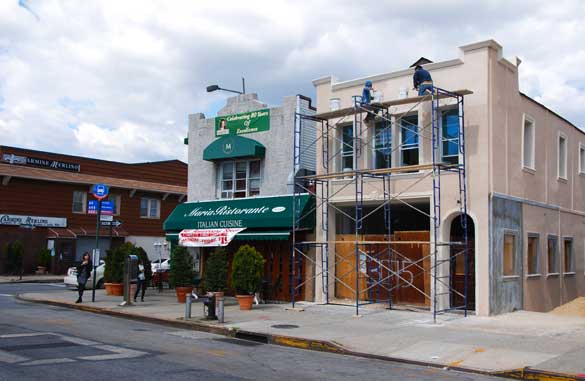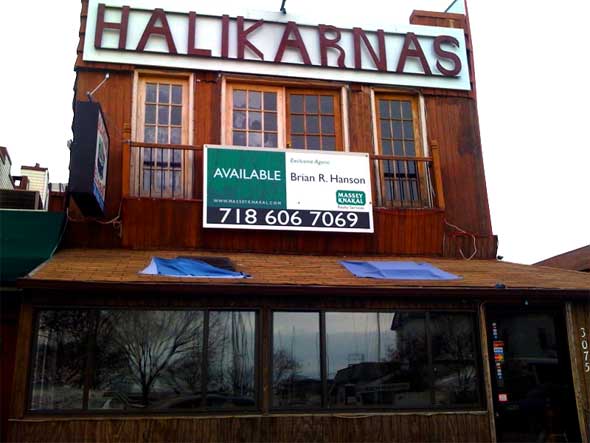 Contractors have been revamping 3075 Emmons Avenue, the former site of Halikarnas Restaurant, with a new facade and gutted interior.
Halikarnas closed up shop in late 2010 and the property promptly hit the market. It was picked up in March 2011 for $500,000 – almost half the asking price of $995,000 – by Murat Tanriverdi, the owner of Salon Evolution a 1722 Sheepshead Bay Road.
We look forward to seeing what comes to the new storefront!