Former 78th CO Questioned In Corruption Probe Found Dead In Apparent Suicide
A former commanding officer for Park Slope's 78th Precinct has been found dead of an apparently self-inflicted gunshot wound to the head, according to police sources.
Inspector Michael Ameri, 44 — who was found in his car on Bergen Avenue in Babylon, New York at approximately 12:45pm Friday — had been questioned as part of the massive corruption probe that rocked the NYPD in March, that was first exposed by the New York Post.
The NYPD released this statement about the late officer:
"Earlier this afternoon the Suffolk County Police Department informed the New York City Police Department that Inspector Michael Ameri, Commanding Officer of the Highway Patrol Unit, was found deceased in his vehicle of an apparent self-inflicted gunshot wound in Babylon, New York. The Suffolk County Police Department will be conducting an investigation and we refer you to them for any further details about this incident."
Though he was questioned by authorities during the federal investigation, Ameri was not one of nine high-ranking NYPD officers who were either stripped of their badges and guns or transferred. At the center of the probe are two Orthodox Jewish businessmen — one from Borough Park and another who lives in the Upper West Side of Manhattan — who are accused of plying cops with trips and jewelry in return for favors.
Ameri commanded the 78th Precinct from December 2011 until he left the position in 2014 to head up the NYPD's Highway Patrol Unit.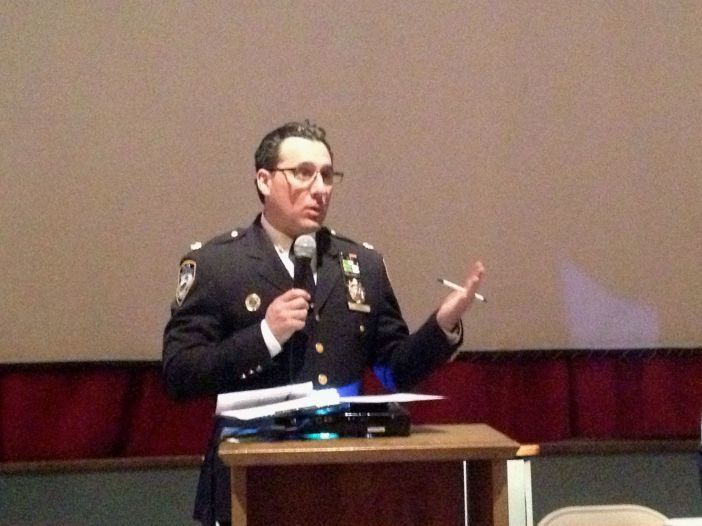 "We are heartbroken at the loss of Michael Ameri and ask that you keep his family in your prayers during this traumatic time," Roy Richter, head of Captain's Endowment Association told The New York Post. "Inspector Ameri is known as a dedicated police officer who excelled in all of his command assignments."
We at Park Slope Stoop express our heartfelt condolences to Ameri's family and friends, as well as the entire 78th Precinct community.