Foreclosures Rose in Brooklyn as they Declined in City: Report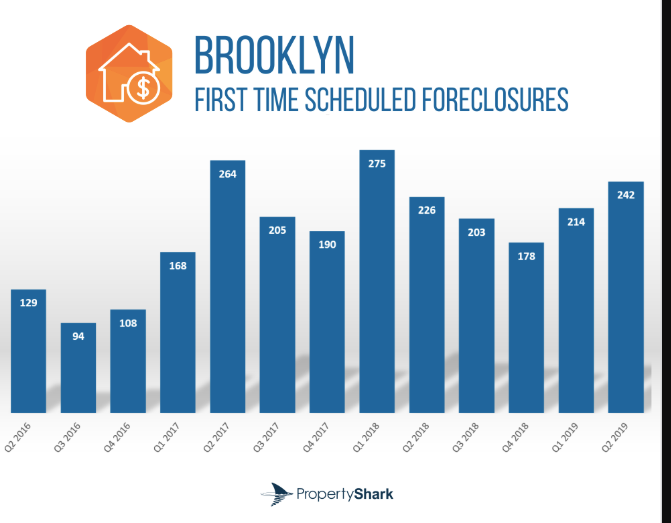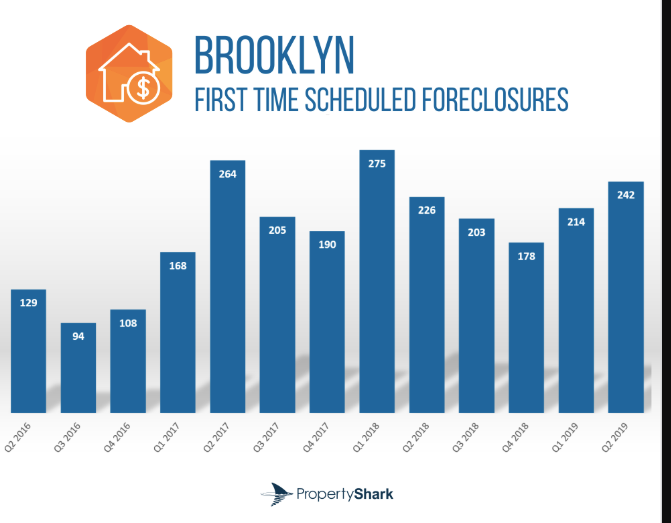 Foreclosures have slightly risen in Brooklyn in recent months, a new report found.
Despite a decrease in foreclosures in New York City, foreclosures during the second quarter of this year were up 7 percent in Brooklyn compared to last year's second quarter, according a PropertyShark report released Monday. The report says 242 residential properties in the borough were foreclosed on so far in 2019.
Brooklyn also had the largest quarter-over-quarter increase: 13 percent. With 36 foreclosures, the 11236 zip code—which includes Flatlands, Bergen Beach, Canarsie, Marine Park, and Mill Basin—was home to the most foreclosures in the borough. In those neighborhoods, the report found a 43 percent quarter-over-quarter surge.
The foreclosure uptick in Brooklyn was not present in other parts of the city, however. Citywide, foreclosures dropped 4 percent year-over-year. The only other borough in the city where foreclosures have been on the rise is Staten Island, where they're up 9 percent this year. Foreclosures dropped by 24 percent in the Bronx, and by 9 percent in Queens, while the foreclosure rate remained the same in Manhattan, which saw 26 foreclosures during the second quarter of 2018 and 2019.
"Although the number of foreclosures is still high in the city," the report reads, "for the last couple of quarters growth rate was stable, with cases hovering around 700/800 per quarter."