Forage for Dinner in Prospect Park with The Farm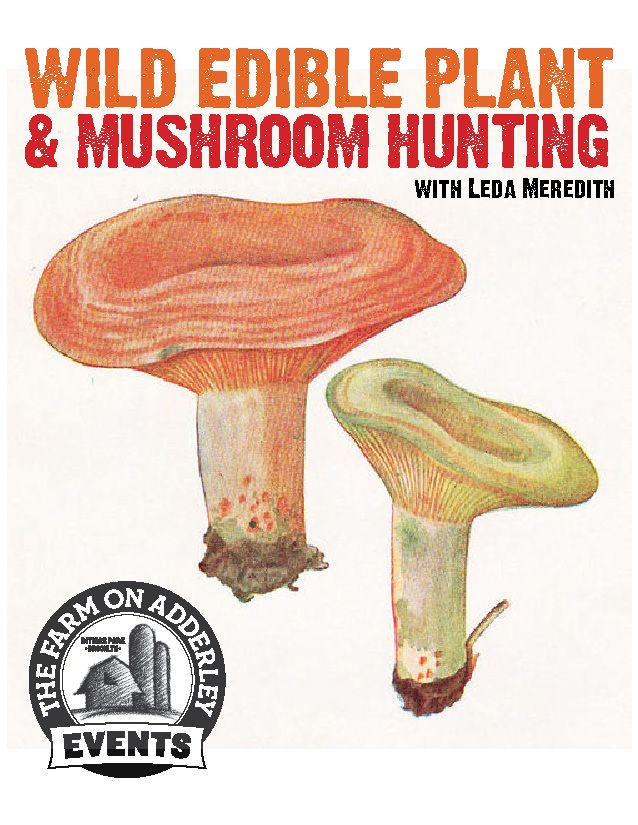 The Farm on Adderley is hosting a mushroom-centric foraging walk in Prospect Park with Leda Meredith, author of The Locavore's Handbook: The Busy Person's Guide to Eating Local on a Budget:
She will be sharpening our eyes to the edible foods available to us in in the park, such as: gobo (burdock root), chickweed, dock greens, Asiatic dayflower, acorns, crabapples, sorrel, and spicebush. We'll also be on the look-out for elusive mushrooms: maitake (hen of the woods), oyster, and boletes (porcini).
Participants will disperse and then reconvene at The Farm on Adderley for a meal inspired by the day's adventure.
The event is on Sunday, October 7, with the walking tour at 12pm, dinner at 8pm. Cost is $80 per person ($20 for foraging, $60 for dinner, not including beverages, tax or gratuity). To sign up, email thefarmonadderleyevents@gmail.com.
This trip also took place last spring. Can anyone tell us what that foraging trip was like?