For TPS Holders, The Fight To Remain Is Not Over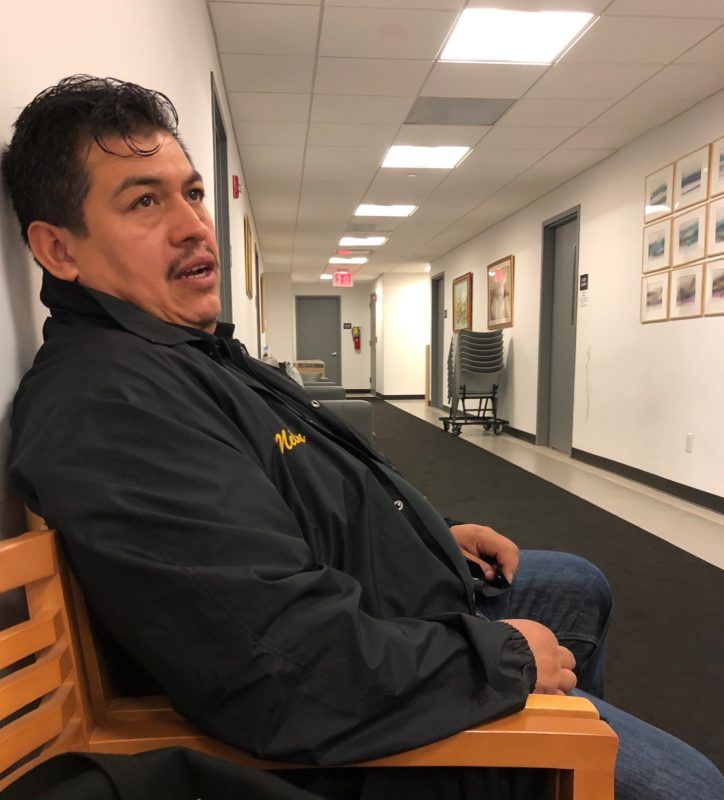 BENSONHURST – A couple of weeks ago, Melvin Pacheco, who is from El Salvador and lives in Bensonhurst, took his car for an emergency repair to a shop on New Utrecht Avenue. When the mechanic called saying that the work was done, he went the next day at 7:00 am, right before leaving for his work at a carpet installation company in Brighton Beach.
He paid the $600 bill, got his keys and the mechanic said the car was parked around the corner on 81st Street. "I was walking with my wheeled tool box looking for my car and there it was, near a group of ICE agents who were knocking on a door", Mr. Pacheco recalls.
He kept walking and greeted the agents; they asked where he was going and he said: "To work". "Have a nice day, sir", one agent said to him. "Likewise", he answered back.
Mr. Pacheco didn't panic. Turning back must have been suspicious to the agents, who would have thought he was the person they're looking for and, if they would have requested his ID, he would have to show his work permit, which is expired.
As a Temporary Protected Status (TPS) holder, Mr. Pacheco is still waiting for his renewed card to arrive, although it has already been approved. He has a letter at home from the Department of State saying that the work permit has been approved but there is a delay in issuing them.
This is what it means to be an immigrant in the United States during the Trump era, even when you are here legally, even in New York City: you live in fear. ICE officers can show up to your house, put you in handcuffs, send you to a detention facility and deport you, even if you have a legal status.
In January, the U.S. Citizenship and Immigration Services (USCIS) announced the last and final extension for the TPS program that protects almost 200,000 Salvadorans living in the country, some of them more than 20 years.
Since then Mr. Pacheco avoids work trips beyond the five-state area. "On Wednesday, my boss was talking for a potential trip to Colorado, but I told him I won't jump on a plane until I have my new permit", he said.
Right after that conversation, he got the news alert about the United States District Court for the Northern District of California's injunction in favor of the TPS program.
Last week, District Judge Edward M. Chen in San Francisco issued an injunction temporarily stopping the Department of Homeland Security's decision to terminate the TPS for El Salvador, Sudan, Haiti, and Nicaragua.
Trump administration has been sued by Carecen LA, National TPS Alliance and National Day Laborer Organizing Network (NDLON). There is another lawsuit pending in the Eastern District of New York; the plaintiffs include three South Floridians, seven New Yorkers, the weekly Brooklyn-based Haitian newspaper, Haïti Liberté, and a Miami-based Haitian rights advocacy group, Family Action Network Movement, or FANM, an organization previously known as the Haitian Women of Miami, The Miami Herald reported.
TPS holders and activists recognize that this is just one battle in the fight for permanent residency. Currently, there is no way for "TPSianos" to get the permanent residency and/or US citizenship. If the government succeeds in this case and there is no action in the Congress, they must leave the country in 2019.
Cruelty and Racism
Judge Chen's injunction has stopped the Trump administration's intention to deport at least 300,000 immigrants from El Salvador, Haiti, Nicaragua, and Sudan, many of them living in the US for decades, with work permits, debts, mortgages, businesses and the most important: families  in fear of been ripped apart.
"It is great news, there were many concerns about what's going to happen. The judge, as a human being, spoke about the impact that the termination of the program is going to cause for many families", Ketlie Kristin of Haitian Americans United for Change said.
Haitians living in NYC along with the activists from other community-based organizations, are excited but also thinking about what is next, she said. "For now, nobody has to go back, nobody has to be deported". Haitians are all around NYC, with clusters in Flatbush, The Bronx, Manhattan, Harlem and Central Islip and Huntington, both in Long Island, Ms. Kristin said.
The injunction found that not only Trump administration is racist, but that our country is not safe, she added.
TPS status for Haitians was originally designed for TPS on January 21, 2010, based on the 7.0-magnitude earthquake on January 12 of that year, that prevented Haitians from returning safely. Although the Trump administration extended Haiti's TPS designation one time (May 2017), the extension was for six months only. On November 20, 2017, Acting Secretary Duke made the decision to terminate Haiti's TPS.
According to The Washington Post, Judge Chen "found substantial evidence that the administration lacked 'any explanation or justification' to end the 'temporary protected status' designations for immigrants from those countries. Also, he said there were "serious questions as to whether a discriminatory purpose was a motivating factor" in the administration's decision, which would violate the Constitution's guarantee of equal protection under the law". He cited statements by President Trump denigrating Mexicans, Muslims, Haitians, and Africans, including his January remark about "people from shithole countries" and his June 2017 comments stating that 15,000 recent immigrants from Haiti "all have AIDS."
El Salvador got the TPS for the first time in the 90s protecting people who had fled because of the civil war (1979-1992) and later in 2001 after two earthquakes devastated this small and troubled central American nation. TPS for Nicaragua and Honduras was designated in 1999 after the devastation caused by Tropical Storm Mitch.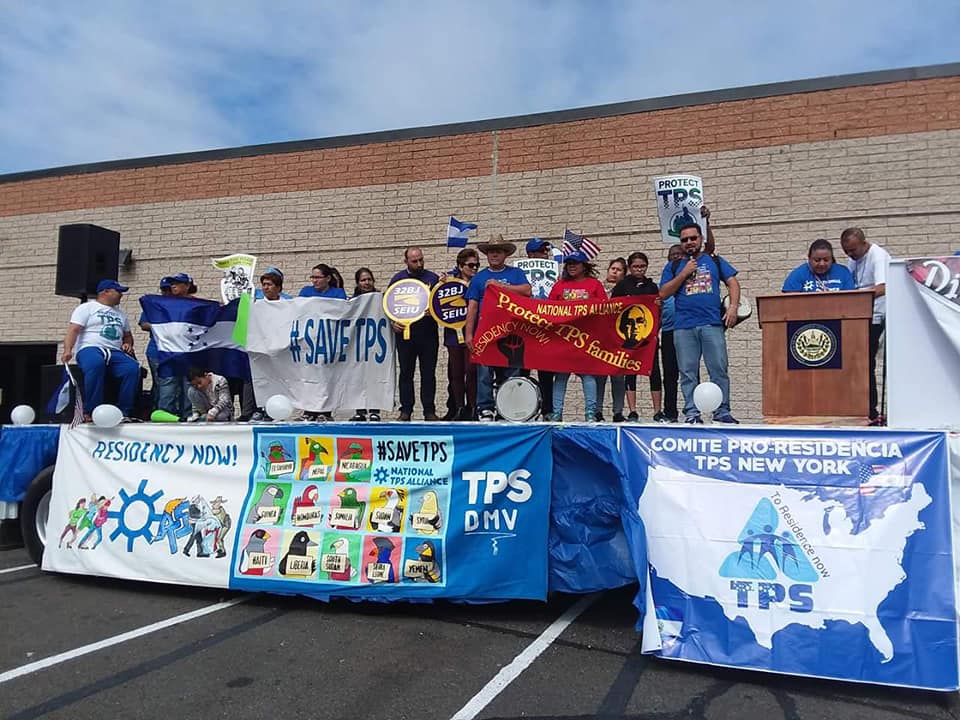 The Center for American Progress mapped an estimated 320,000 TPS holders in the United States from 10 designated countries; more than 90 percent of these individuals are from El Salvador, Honduras, and Haiti.
Currently, 26,000 people in New York are TPS holders from El Salvador, Honduras, and Haiti. 21,800 U.S.-born children in New York have parents from El Salvador, Honduras, and Haiti who have TPS; if the program is terminated, $1.5 billion would be lost from state GDP annually, according to The Center for American Progress.
"Our countries are not safe for young people, is politically unstable and there are no jobs", Kristin recalled.
As the news is too recent, the activists are waiting for the instructions to re-apply and renew their work permits. The USCIS website states that "Additional guidance with respect to evidence regarding TPS status and employment authorization is forthcoming".
#TPSJourney bus and rallies in New York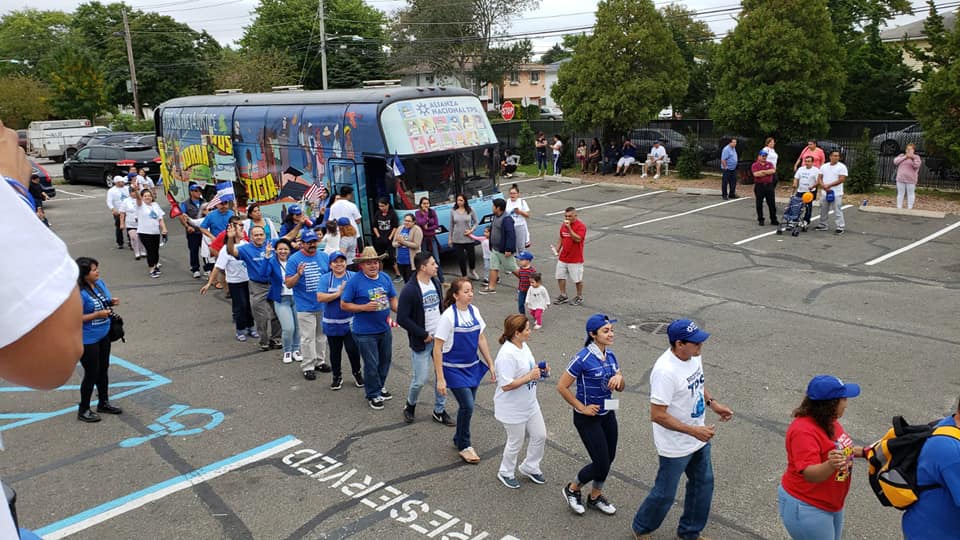 The National TPS Alliance includes activists and TPS holders from Nepal, Syria, Yemen, Somalia, Liberia, and Guinea, lobbying with local and state elected officials and traveling to Washington D.C. for the cause.
In August they started the campaign "TPS Journey for Justice" with a bus touring the U.S. from Los Angeles. The bus arrived on Saturday, October 6th to Hempstead, the capital for Salvadorans and Hondurans in New York, and Sunday traveled to Riverhead and Glen Cove, Long Island.
Cecilia Martínez, the coordinator of TPS committee in Suffolk County, said "we can't sit and celebrate. It's anticipated that the White House will appeal the injunction; we're asking for more support".
The activists will hold a rally on Monday, October 8th, on Foley Square, Manhattan, very close to the USCIS federal building.  Then the next stop for the bus is in Baltimore, and they are expected to reach the final destination – Washington D.C. – on November 9th.