For Displaced Schoolkids, Attendance At New Schools Is Low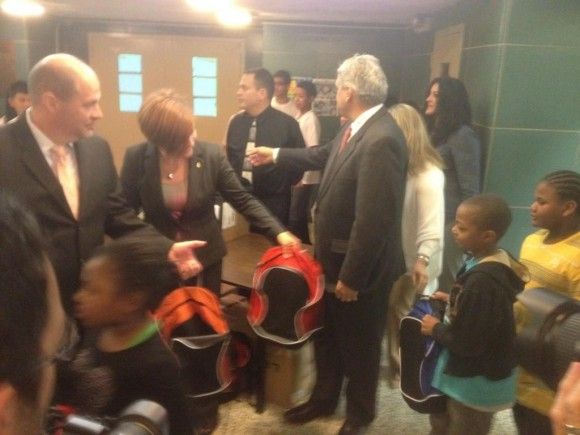 As schools throughout the hardest hit neighborhoods in Brooklyn struggle to open, other schools that have taken in extra students face their own struggles like attendance, transporting students to and from the new schools and more.
Due to damage, 450 students from P.S. 188 at 3314 Neptune Avenue were moved to I.S. 281 at 8787 24th Avenue. Educators at P.S. 450 state that most of the relocated students have not been in class.
Most parents say this is due to a lack of transportation to the new schools, according to NY1.
"We don't have a car," said a parent. "It's very hard, because we don't have the train, we don't have the bus."
As of Tuesday, the Department of Education provided shuttle buses for all relocated students. However, this did not prove to be an easy transition.
"A bunch of kids screaming, a little girl screaming," stated a student. "It was confusing."
Local politicians also got into the mix in an attempt to help the struggling students. Council Speaker Christine Quinn, Councilman Dominic Recchia and UFT President Michael Mulgrew distributed backpacks full of school supplies at I.S. 281 yesterday.
Administrators were pleased to announce a 90 percent attendance rate on Tuesday as well, the first high attendance marker since the storm. Perhaps this is a sign of good things to come for the displaced schoolkids.