Food Universe Marketplace Open in Bensonhurst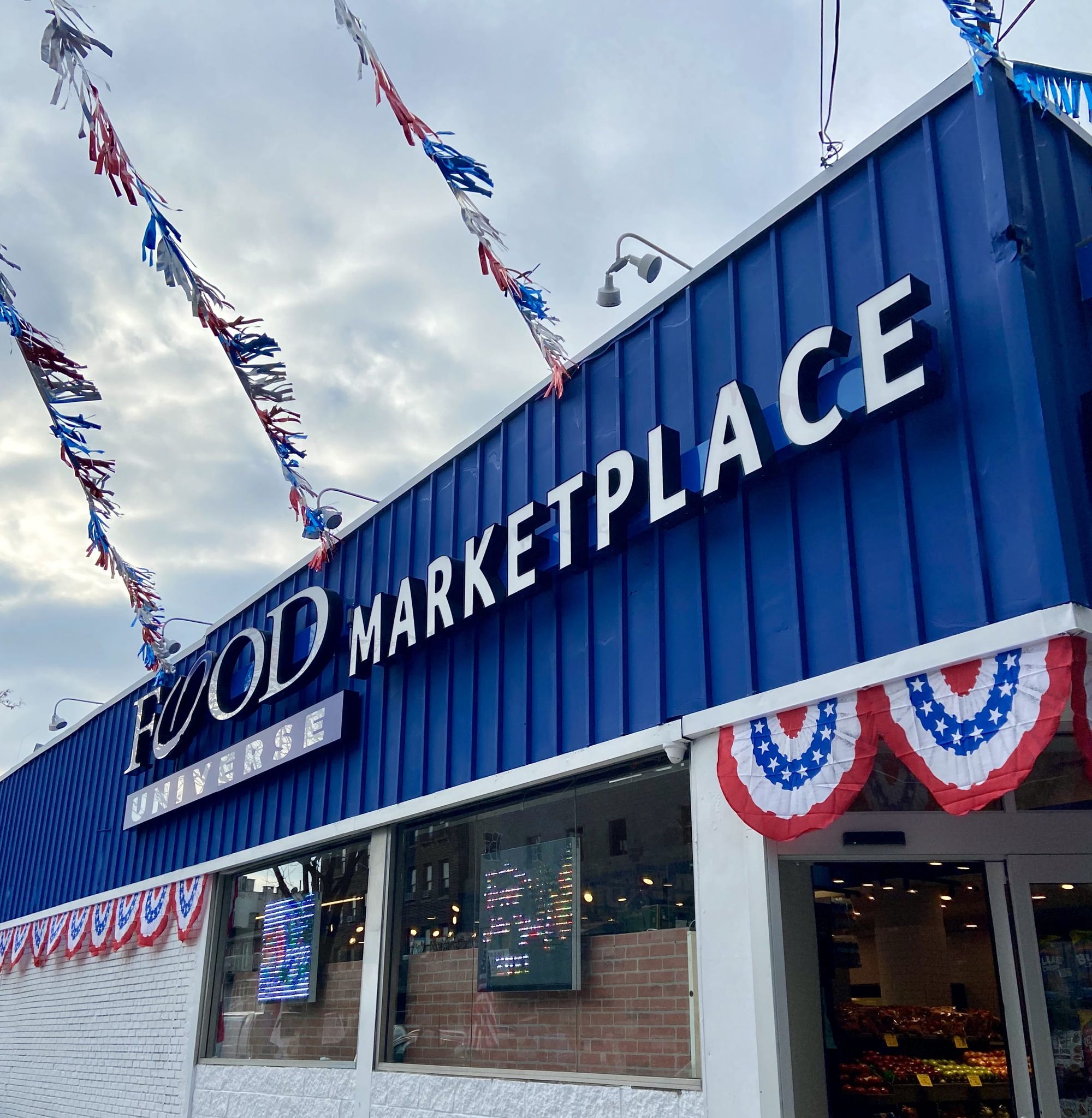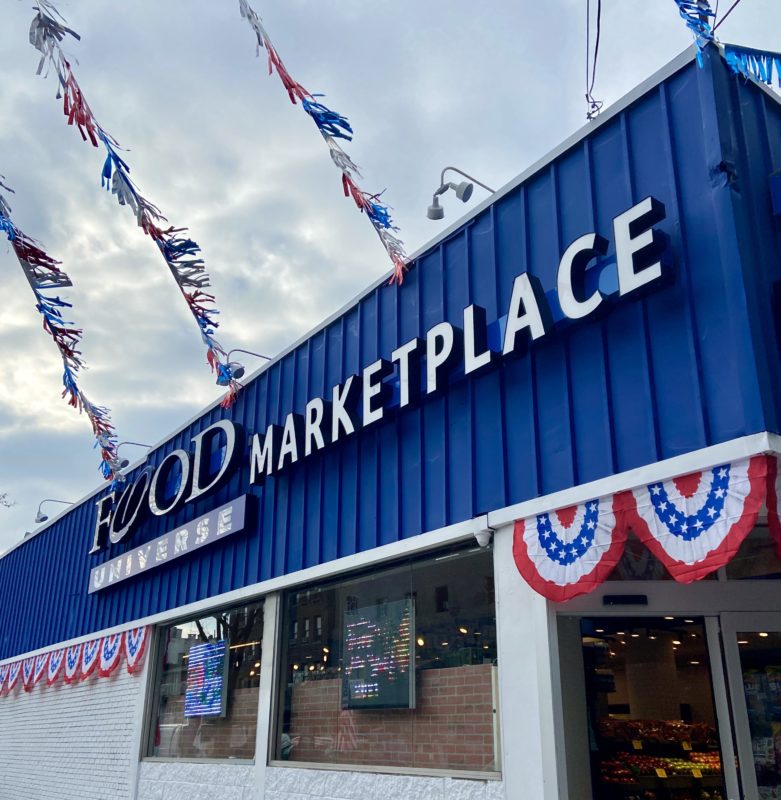 Earlier this week Bensonhurst welcomed another supermarket.
Food Universe Marketplace opened at 1982-84 86th street, on the corner of 86th and 20th avenue, right by the 20th Ave D train station, on January 11, 2021.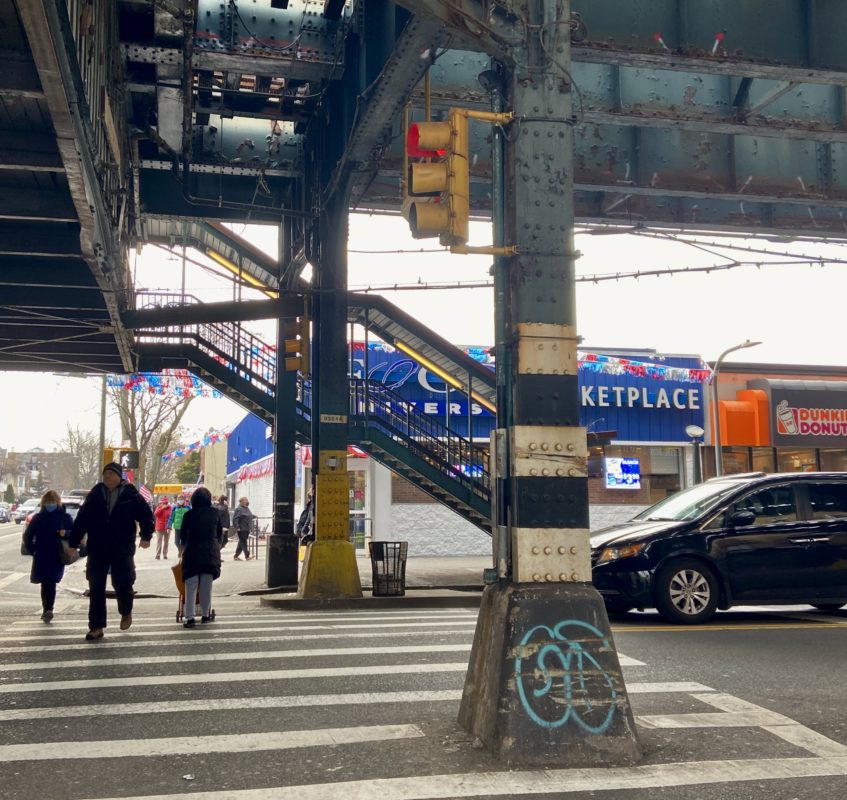 Food Universe Marketplace right next to the train station exit. Salma Elazab/Bklyner
Food Universe Marketplace is part of the Key Food Stores franchise, and the concept was introduced in 2014.  "Each Food Universe will be able to cater to their individual neighborhood's needs — ranging in sizes and product offerings," the company said at the time.
We visited the supermarket a few days ago to take a look for ourselves.
While there are several grocery stores in the area, such as Jae's Supermarket an avenue over, we noticed that not many of them are large-scale supermarkets, and local stores predominantly carry Asian products.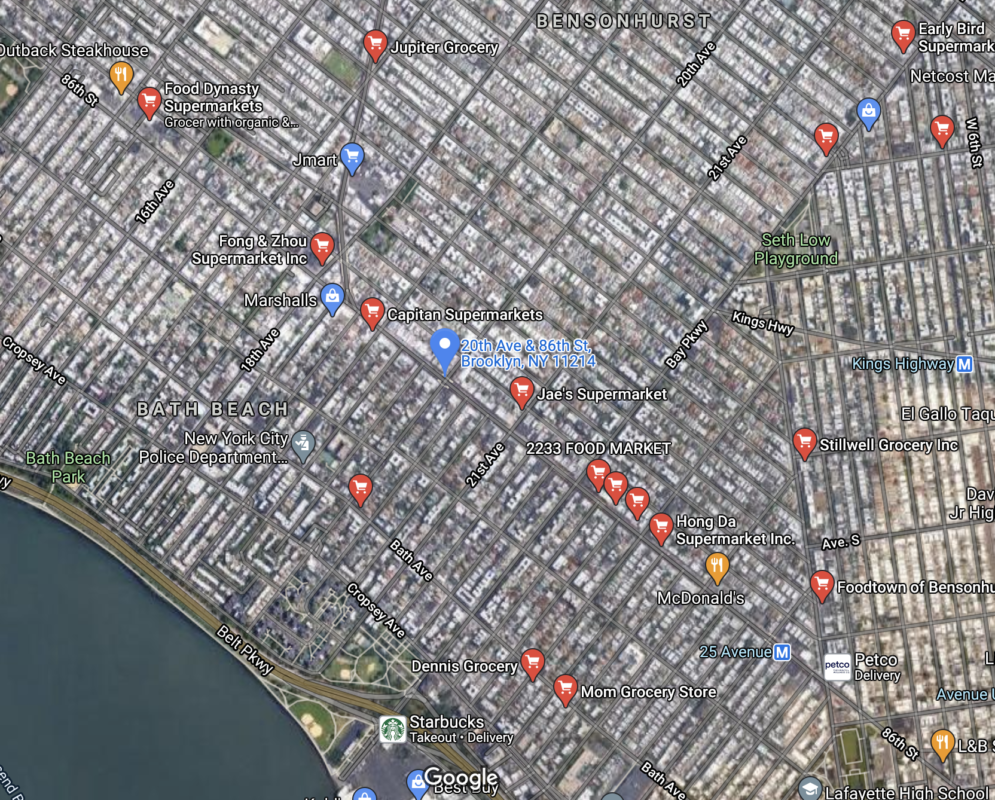 Located at what used to be a PC Richards, the store feels small at first, but once you walk through the aisles, it opens up towards the back, where fresh meat is displayed.
Upon entering, there is a section for fresh produce, both organic and non-organic.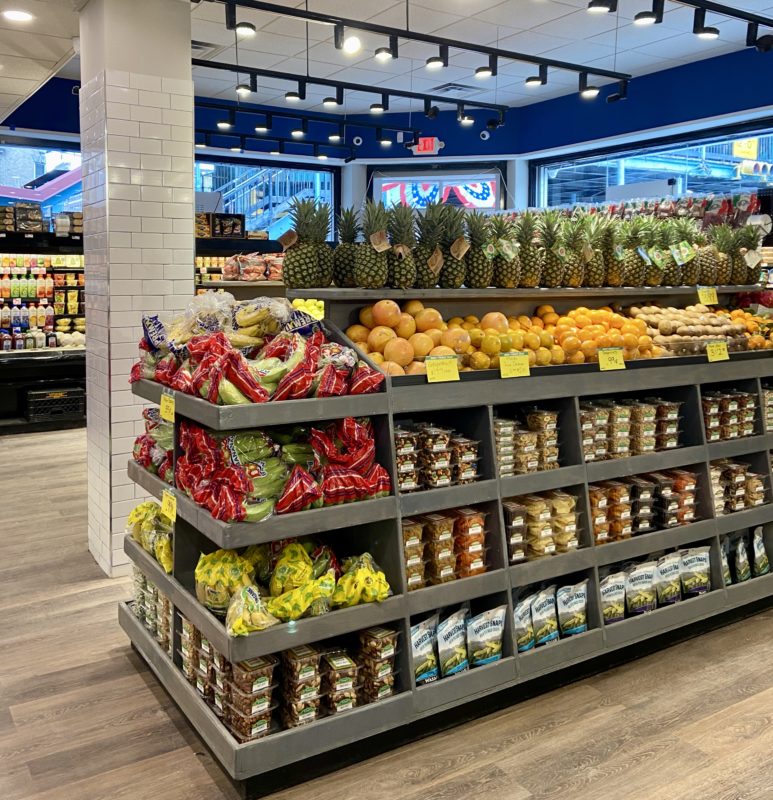 To the side, there is a deli area where customers can order sandwiches and choose from salads, pasta, and other hot and cold quick meal options.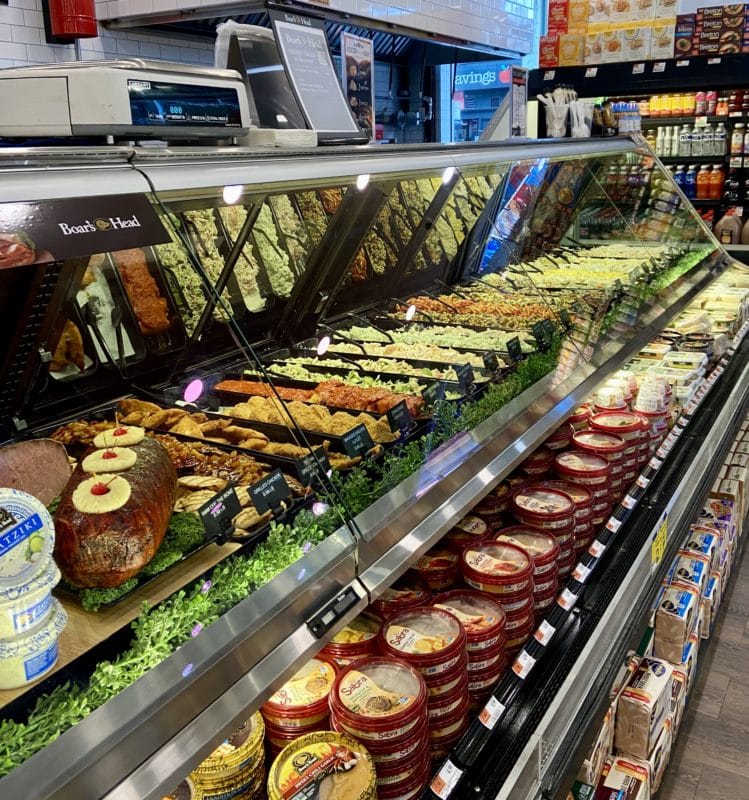 One side of the store is lined with refrigerators and freezers, offering a good selection of options.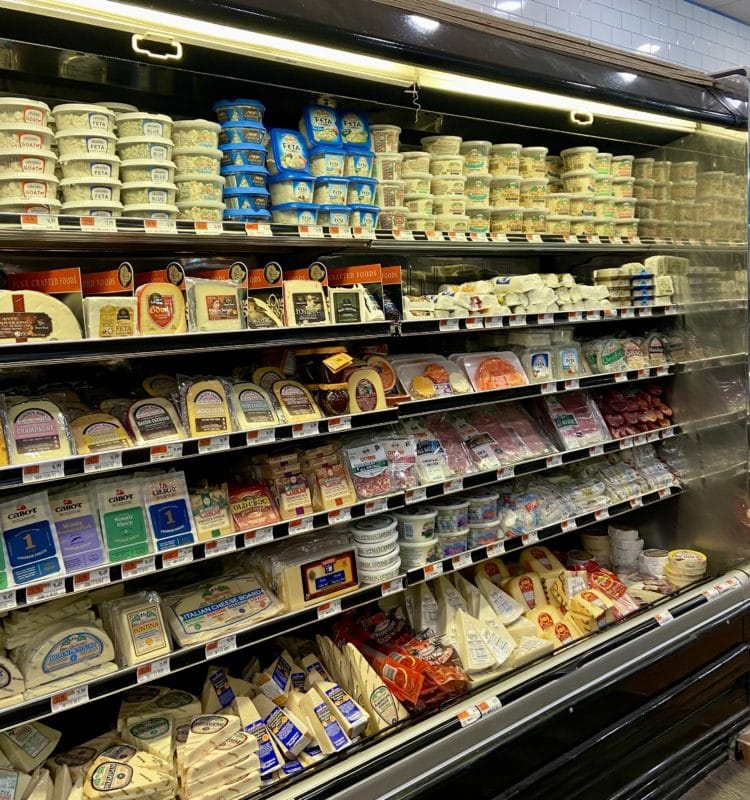 This is a community supermarket that takes care of the essentials,  including pet food.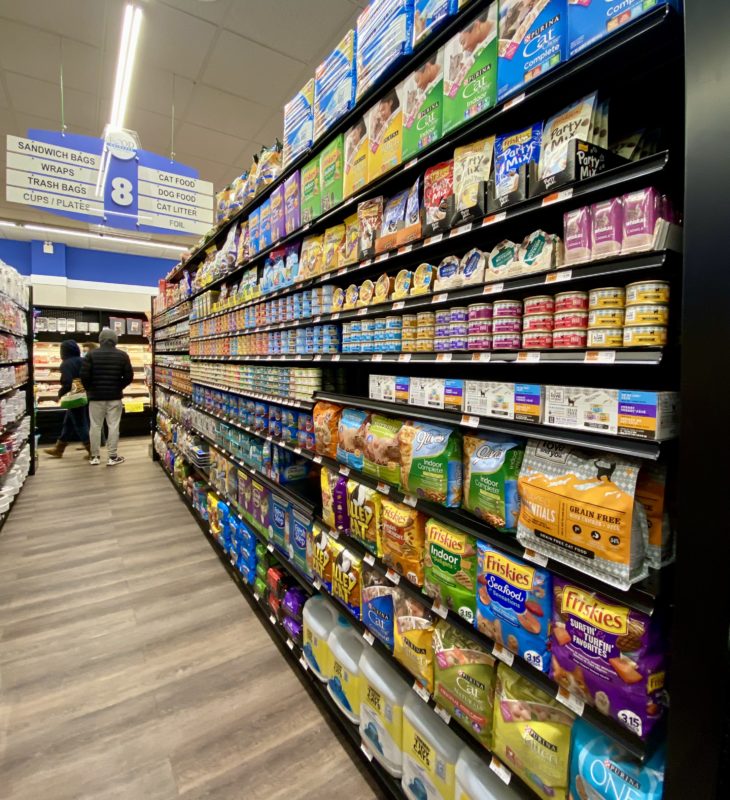 The supermarket is also very organized and sleek looking, making it quick and easy to find what you need.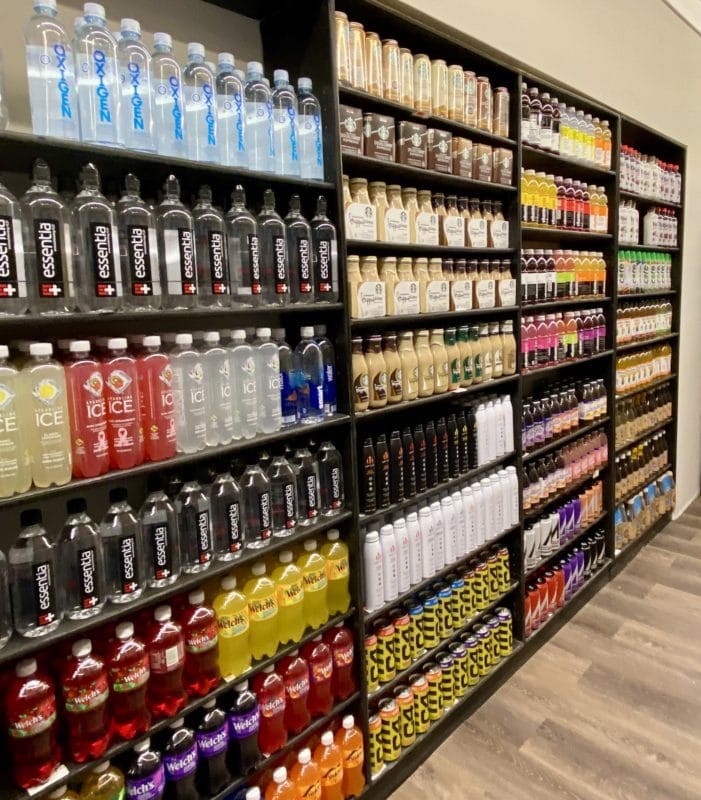 On the day we visited, a cold and dreary Wednesday afternoon, there wasn't much of a crowd inside of the store, but lots of staff at the registers and in the aisles.
The supermarket boasts that it has the "most amazing sales in the area" with $0.98 avocados and steak at just shy of $4 a pound. While the weekly circular changes, they have sales every four days.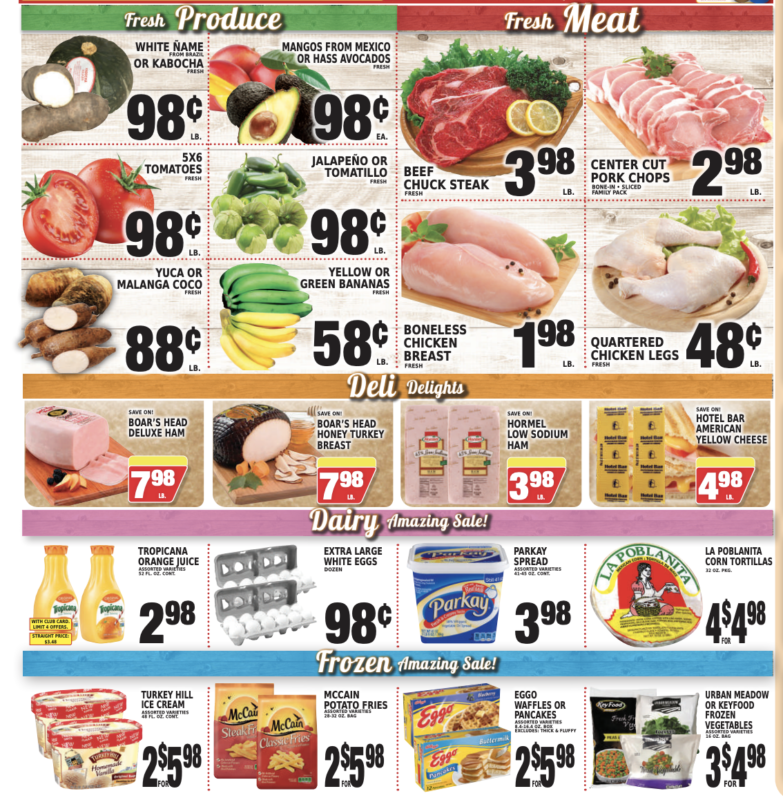 Food Universe Marketplace is open Monday through Sunday from 7 am to 11 pm and takes phone orders at 718-975-4647. Orders are available for pick up and delivery at no delivery fee or minimum purchase.