Food, Music, And Fun At Third Annual Sheepshead Bay Summer Stroll [Photos]
Sheepshead Bay Road once again came alive Sunday with music, food, dancing and entertainment for the annual Summer Stroll.
The block party — now in its third year — is organized by the Brooklyn Chamber of Commerce, Kings Bay Y, and Assemblyman Steven Cymbrowitz, who first proposed the idea to help businesses recover from Superstorm Sandy.
"Summer Stroll is a great vehicle to promote Sheepshead Bay," said Cymbrowitz. "Ever since Sandy, we've been trying to help those merchants who came back on their own. This is to tell the merchants in Sheepshead Bay that we're behind them."
Indeed, many of the shops took part in this year's festivities. Anatolian Gyro brought in an exotic belly dancer to liven things up outside their restaurant on East 15th Street. There was also face-painting, arts and crafts, and a bouncy slide for the kids. And car enthusiasts had plenty of hotrods to ogle as they made their way down the road.
Of course, the main event was Jimmy's Famous Famous Heros sandwich eating contest. in which almost a dozen competitors raced to scarf down two full Italian sandwiches. Ariel Melman took first place for the second year in a row — though he was a minute shy of beating his previous record, the judges said.
"I'm still hungry," Melman exclaimed standing next to Cymbrowitz and Judge Anthony Nicholas while holding his $100 prize.
Although the weather was a little overcast, it didn't seem to dampen anyone's enthusiasm. Check out some of the photos to see for yourself.
The belly dancer literally fired up the crowd.
She also drew an admirer.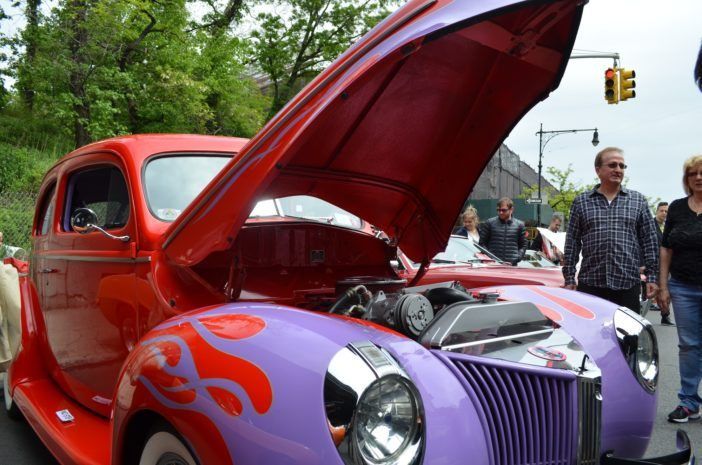 One of the hotrods on Sheepshead Bay Road.
The Animal Care Centers of NYC brought out some adorable dogs for people to adopt.
And cats too!
T. Kang Karate students showed off their moves.
While some kids showed Zen-like patience.
The Neal Alpert Band put on a rockin' show.
Local restaurant Azerbaijan House offered some free samples.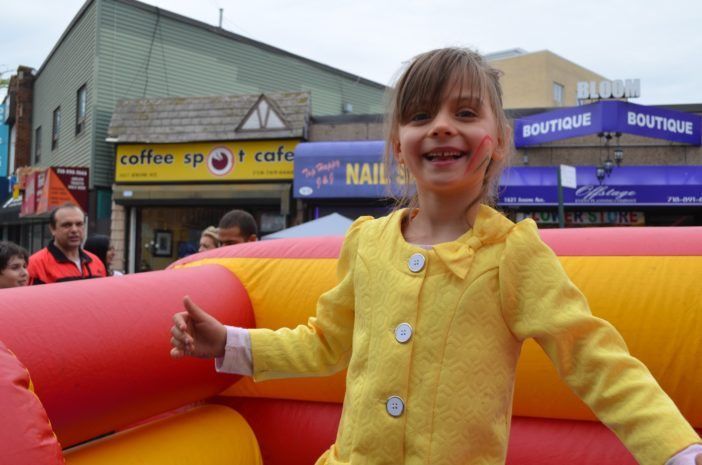 Kids couldn't help smiling after riding on the bouncy slide.
Other youngsters showed off their pipes at karaoke.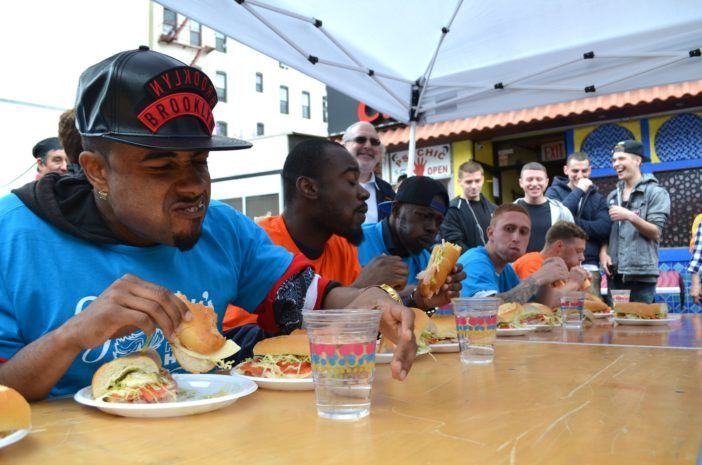 It was an exciting competition at the Jimmy's Famous Famous Heros sandwich eating contest.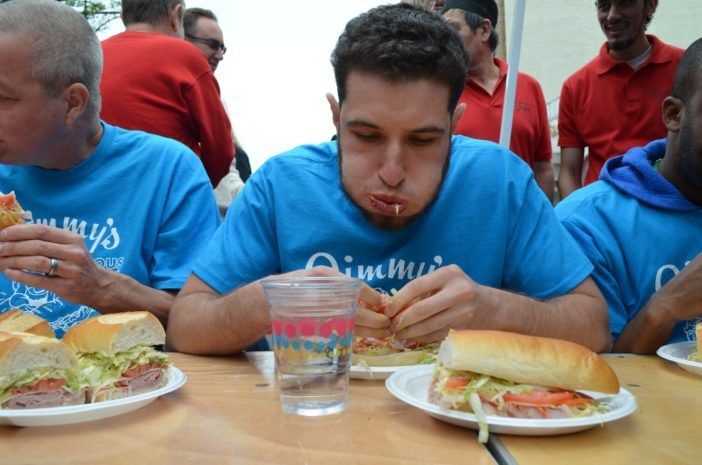 Winner Ariel Melman looks confident.
"I'm still hungry," he says.