Food, Cocktails And Rock & Roll: NYC's Taste Of The Nation Event
GREENPOINT – Sex, drugs, and rock and roll: three words that have been going well together since at least the 1950s. However, this past Wednesday evening, at the Brooklyn Expo Center at 72 Noble Street in Greenpoint, it was more like food, cocktails, and rock and roll as the band X Ambassadors headlined the fundraiser Taste of the Nation for No Kid Hungry aimed at ending childhood hunger in America.
I've been to many rock concerts in my life (and still have the tickets to prove it) and quite a few food events, but this was my first food-rock mashup. As I eagerly entered the cavernous expo, map and menu in hand, my goal was to be methodical, stopping first at station 1 to sample High Street on Hudson's signature breads and spreads, and then progressing in numerical order until I reached the point when my stomach would reject the smallest bite-sized morsel.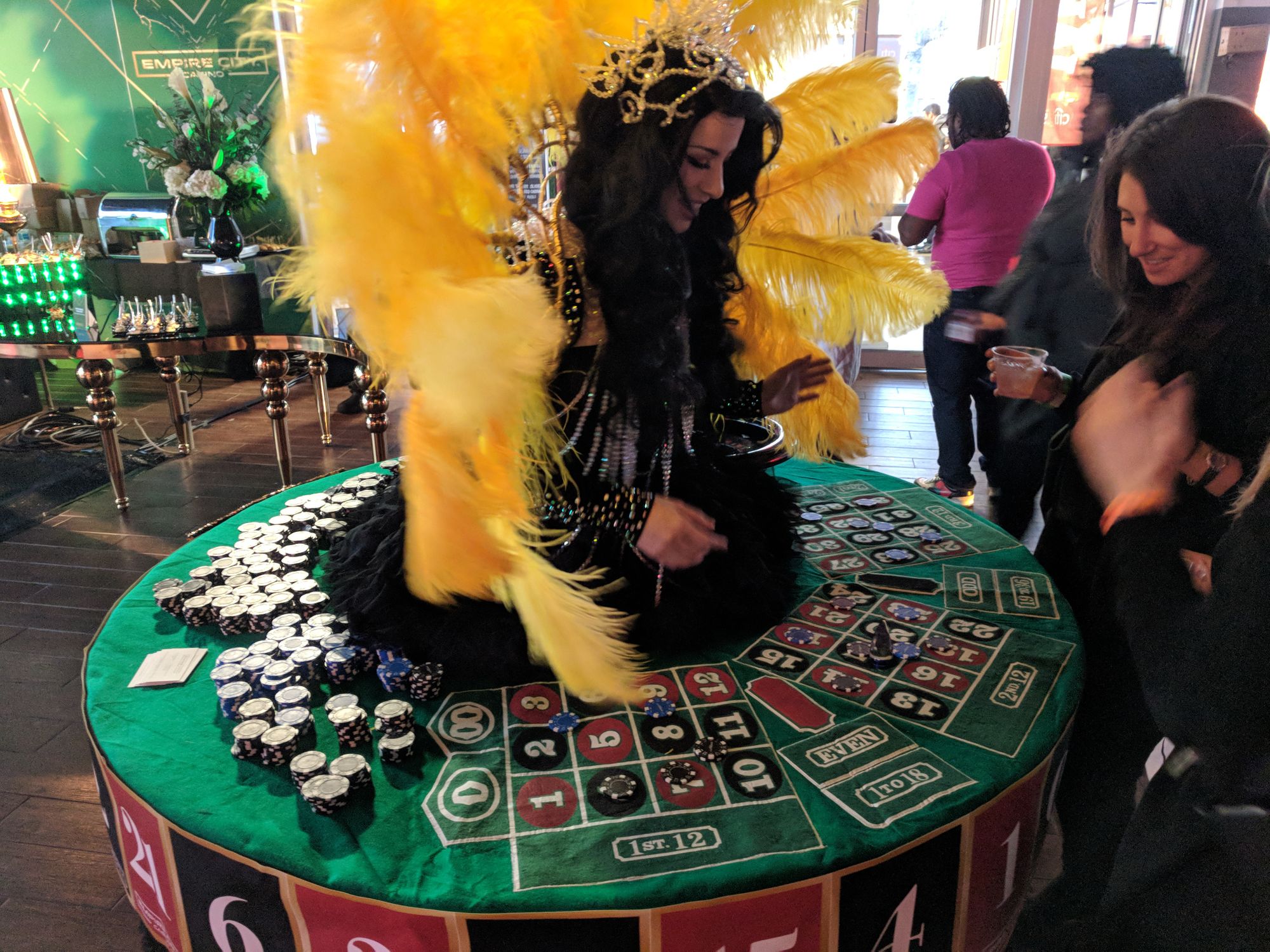 This strategy held fast at table 2 where I sampled Chef Jared Braithwaite of Colonie's Fluke Crudo with brown butter, capers, and gooseberries and the next station for Fausto's Chef Erin Shambura's Chilled Pea Soup with creme fraiche, crispy speck, and spring vegetables.  Interspersed between the food stops were bartenders proffering the most amazing vodka, gin, rum, and whisky cocktails. After several of these, I was soon flitting about in no discernable direction, having abandoned my former strategy, retaining only the aim of gorging myself as much as possible.
In the fading light of early evening the food and drink presentations were beautiful, something to be expected from forty of New York City's best chefs, bartenders, and sommeliers. I was truly surprised when I stumbled upon stations 26 and 27, where the NYC Department of Education's SchoolFood program was serving Moroccan Roasted Chickpea Tagine with carrots and New York zucchini Greek Salad. Facing stiff competition, these dishes held their own. Moreover, countering stereotype, not only were they flavorful but they were healthy too. It's time to have a serious talk with my two kids who have rejected school food to give it another try.
There was a lot to enjoy Wednesday evening. My favorite dish was Jean-Paul Bourgeouis's Baby Back Ribs from Blue Smoke. I had to go back for seconds. The station that was the most fun, and also one of the tastiest, featured a giant slab of cheese resting under a heating device. After the cheese began to liquify, bubble, and reach a perfect state of melted gooiness, the station master would scrape it over a modest plate with a cube of bread, a slice of pickle, and a handful of potato chips.
It was very hard to choose which to pick from the Donut Derby, featuring handmade gourmet treats from The Doughnut Project, Cuzin's Duzin, Underwest Donuts, and Glaze Donuts, but I managed to select several, including Scott Levine's (of Underwest) beautiful Springtime with Elderflower, Sake and Sesame.
As I waddled out the exit, having consumed several thousand extra calories for the day, all I could think of was it's a good thing that I'm training for next month's Brooklyn Half.