Following Defeat At The Polls, Storobin Gives Staffers A Big Pay Hike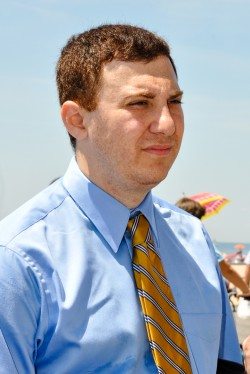 Republican State Senator David Storobin may be a lame duck, booted by redistricting and a resounding defeat at the polls, but he's using his last few weeks in office to beef up staffers' salaries.
According to a report in the New York Post, Storobin doled out salary hikes to staffers just a day after losing his bid for the so-called "Super Jewish" district against Simcha Felder, who nabbed more than 66 percent of the vote. Storobin won his current seat with a narrow victory against Councilman Lew Fidler, but then saw it redistricted out of existence (effective January 2012), and attempted to keep in power by vying for the seat against Felder.
The Post reports:
After a defeat, losing legislators typically "try to get as much money as they can to their friends and supporters," an Albany insider said. Lawmakers' taxpayer-funded staffing budgets begin at $350,000 but can increase.
Raises over 10 percent annually are considered "questionable," the insider said.
"Its an old Albany game of 'take as much as you can,' " he added. "This is the time when no real work is going on, especially for someone not coming back."
Most of the hikes arrived in paychecks a day after the Nov. 6 general election.
… Storobin defended his raises, saying his office is operating with fewer people.
"I didn't know who was good or bad. I fired some people," he said, adding that the others took on more work. "With more significant assignments came a greater reward."
Pinchas Ringel, his chief of staff, worked "ungodly hours" running the office, Storobin said. "This is not the role he used to play when he got started," he added.
The report did not contain any specifics about the amount of the pay raises.