Flatbush Tenant Coalition: Empowering Tenants One Mother At A Time
DITMAS PARK – At a time when tenants are wrongfully evicted and landlords often take advantage of their tenants, the Flatbush Tenant Coalition (FTC) has been working hard to give tenants more power.
FTC started around 2011 when about 11 tenant leaders came together and decided to form a coalition as a program of Flatbush Development Corporation, a non-profit organization. FTC was to act as an autonomous, member-led organization to help people in the community organize and build tenant power. Now, the group has over 65 active tenant associations representing over 19,000 tenants. The staff consists of eight full-time and two part-time members. All but one are women, and it turns out, most of the tenants they work with are also women.
Representing Mothers
"A lot of the demographic that we work with is Carribean, Latinx, and a lot of those communities have mothers at the head of the household," Alejandra Nasser, an organizer at FTC said. "We work with a lot of single-parent family homes that include single, working mothers. Culturally, how we grew up and how our tenants grew up as well, women have always been a stronghold in not only the family setting but in the community."
FTC conducts monthly meetings to educate people on their rights as tenants. It turns out, a lot of people don't know the rights they have.
Tenant Rights
"Your rights are not something that your landlord will tell you," Sabrina Francois, an organizer at FTC said. "You go to housing court, they don't tell you what your rights are. Whoever you call, wherever you go, there are not many places that educate you on your rights. It's up to us as members of our community to do that."
FTC organizer Estefania Trujillo Preciado noted that just because there are rights put into place, they won't mean anything if people don't know about them. "They won't mean anything if we don't claim them. That's why a lot of the work we do is to build and empower."
Rights as basic as the right to repairs are something not many tenants know they have. An example they say, often a tenant will say they asked for an exterminator but their landlord said it was not in the budget. According to Francois, the tenants would be too scared to "rattle that chain because they don't want to be threatened with eviction or going to court."
'Keep Your Head Down'
Nasser believes much of the silence stems from the 'keeping your head down' mentality – something she herself shares with immigrants who often have to keep their head down as much as possible because of the way they are treated in this country.
That sentiment of 'keeping your head down' stays with you for a long time," Nasser said. "There are so many tactics that landlords and other people in power use to gaslight people into this place where they feel powerless; where they're so filled with fear."
Rent Laws
In June, lawmakers stepped up and voted for stronger rent laws. It was a big win and something tenant leaders, organizers, and FTC had been working toward for a long time. Francois said hearing about the new rent laws was amazing, but – she added – they cannot get comfortable.
"We have to now make sure these new laws are being implemented in court and make sure we're educating our community," Francois said. "We also have to educate ourselves on the new laws and spread that information. Our work is nowhere near done, but it's a good start."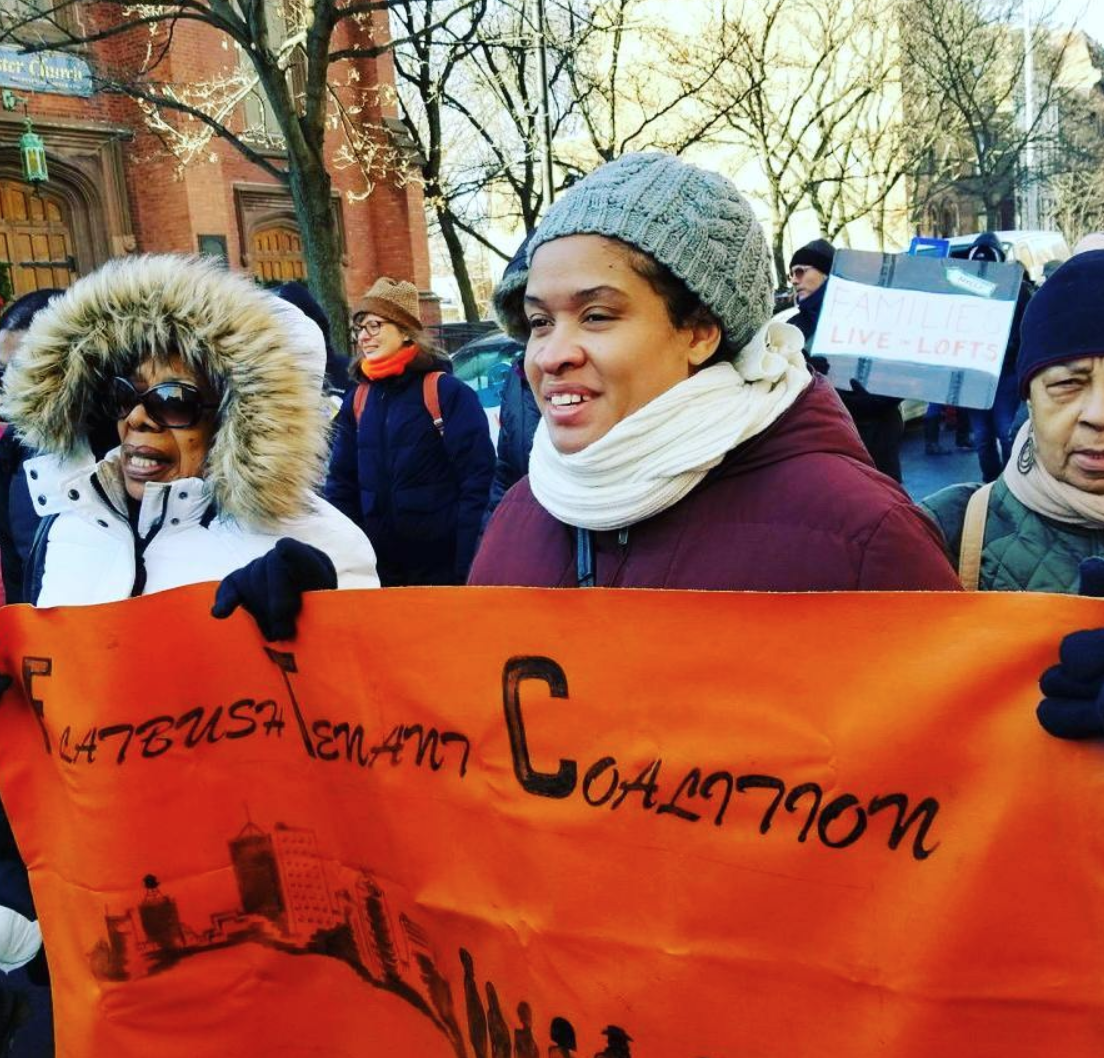 When asked why landlords are able to take advantage of their tenants, Francois said that is just how the system was built.
"The laws were designed to reward landlords for evictions and displacements. It was money. They were getting money off of evicting people, so why not?" Francois said. "Tenants had no one on their side and landlords used that for as long as they could. So it's very important to organize so we can fight back and take back the power. And I think that's where we are headed."
Nasser likened it to a mother and a child. She recalled a time a tenant had a situation with bedbugs in her apartment. The situation was so bad that she was afraid to send her kid to school at times. Her kid was covered in bed bug bites and she was nervous about the Administration for Children's Services (ACS) being called on her.
"How is it that a mother could get her child taken away even though she's fighting for these things, but the landlord doesn't get his building taken away for putting them in these conditions?" Nasser asked.
"How is it that a mother could get her child taken away even though she's fighting for these things, but the landlord doesn't get his building taken away for putting them in these conditions?" Nasser asked.
Preciado recalled the story of Ms. Joy Noel, a tenant that was wrongfully evicted and who later died.
"I think there are more people in that building being evicted. The Attorney General's office, I think should have done more," she said. "There's a lot of disregard for housing. It's not a sexy topic. But the truth is, we're losing a lot of people and they are being evicted and displaced and it's a cycle. We need to stop that."
Tenant Power & Educating Kids
The members at FTC are very humble. Most of their work revolves around giving power to the tenants, and it is the tenants they continuously credit for getting the new rent laws passed.
"I just think that for us as organizers, we continually push, but we also get stuck in a cycle of burnout and having to deal with really harsh realities and really frustrating obstacles as we go through this journey," Nasser said. "It's the tenant leaders that kept that hope and have kept that feeling going."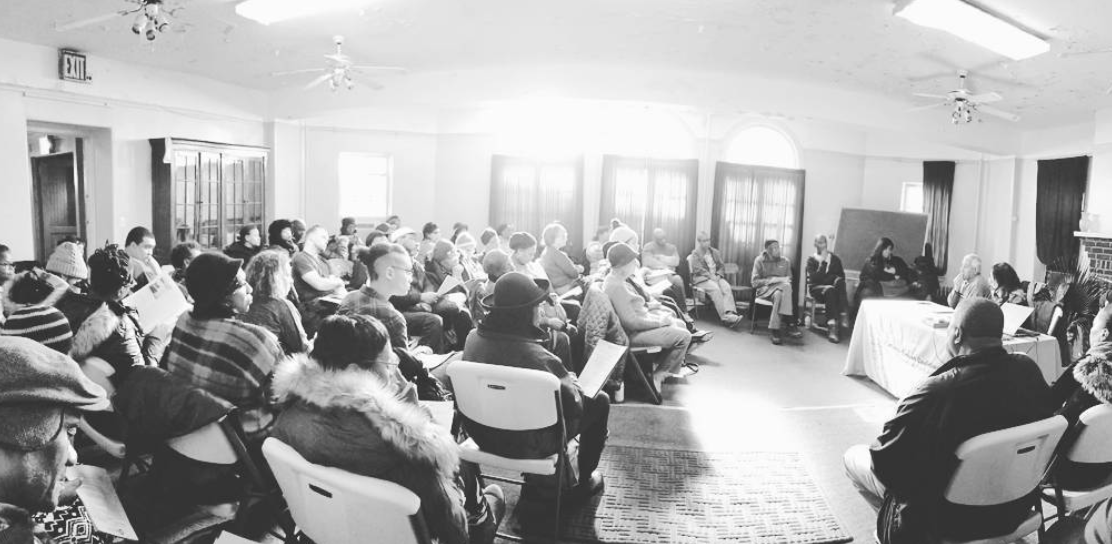 One of the projects FTC is currently working on is Project Scope. It revolves around teaching children their rights as tenants. Melissa Cribb-Pichonneau from FTC called them "mini-tenants."
"Their parents are paying rent and sooner or later the kids will be doing the same," she said. "So they need to know their rights. We are hoping that in doing this, we can help cut some of the discrimination and harassments that go on and let them know ahead of time what their rights are."
It's Personal
Fighting for tenants rights is something that is important and personal to each member at FTC. For Francois, her family was displaced in Massachusetts and her mother did not know their rights. For Nasser, she wanted to work with people of color in NYC who cared about preserving its community, culture, and identity.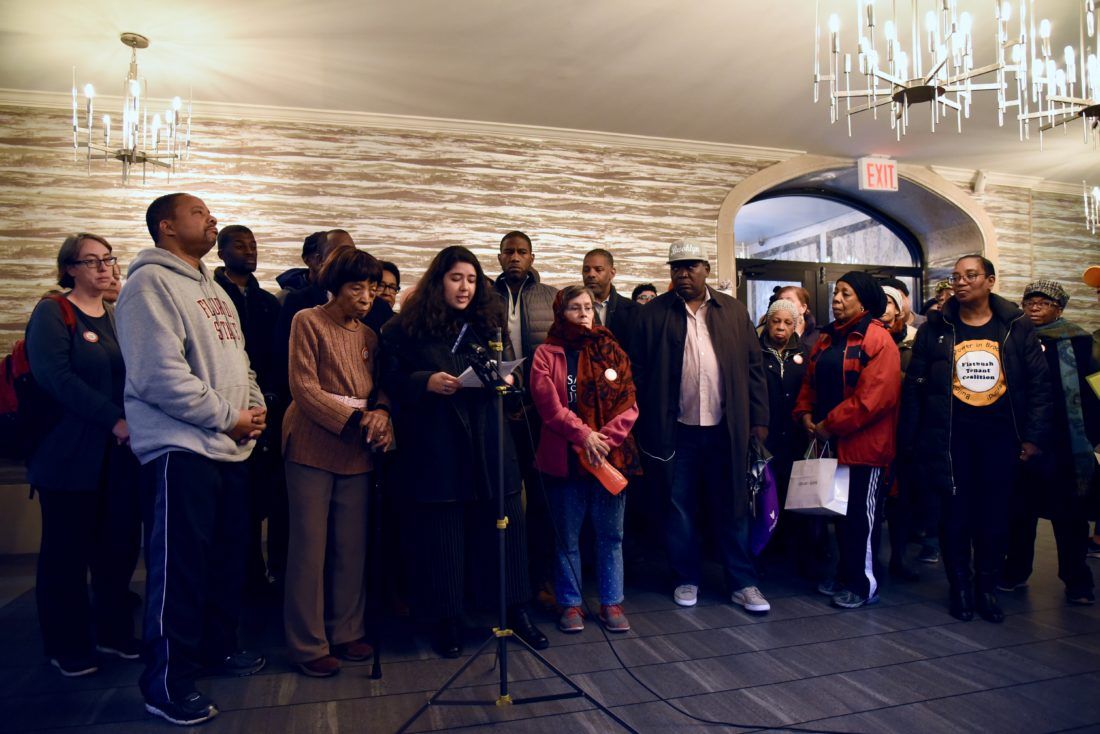 "For us as a community, we have a responsibility to be able to teach each other about different resources, different skills, and also give space to people to work through some of those things," Nasser said. "It's not only a space where you get knowledge around tenant rights, but you're also getting knowledge around political education and you're getting the knowledge that helps to liberate yourself and the community."
"Sure we get burnout, but at the same time, each of us feels a really strong responsibility to continue this work because that's the only way we're going to see the world change for the better."
The Long View
For Preciado, the work of FTC will be done once "we get to the point where land is not a commodity, but a human right."
In the meantime, the members and tenant leaders of FTC will continue fighting for the rights of tenants. As they said, the work will never stop.
"So many people stay in their own bubble and think they are being isolated by the treatment of their landlords when they are really not," Nasser said. "We always encourage people to talk to their neighbors and see what's happening in their own building. We encourage them to create a sense of community in their building as well. And to attend our monthly meetings. And bring their kids."