Drunk Driver Sends Eight To Hospital In Horrifying Flatbush Pile-Up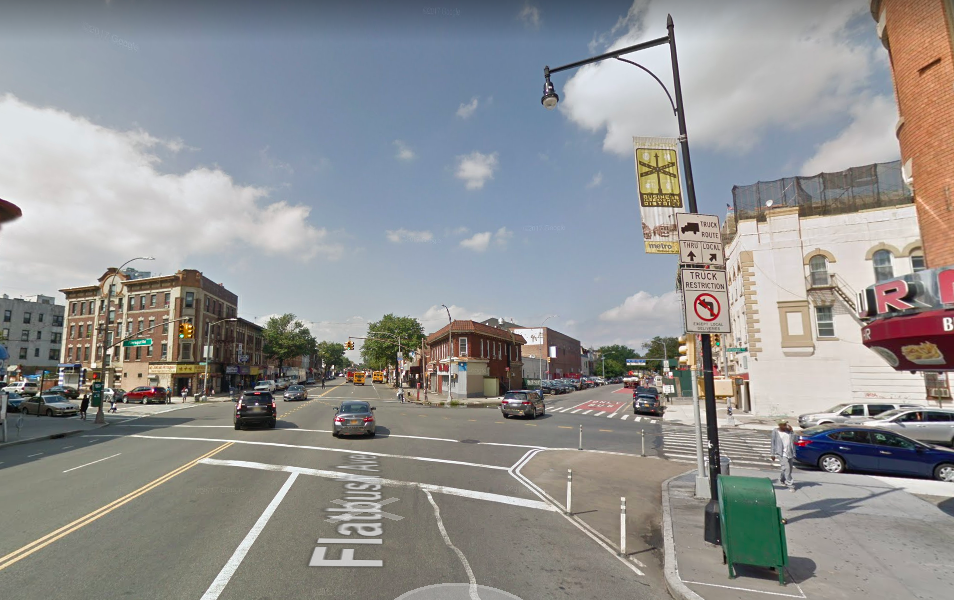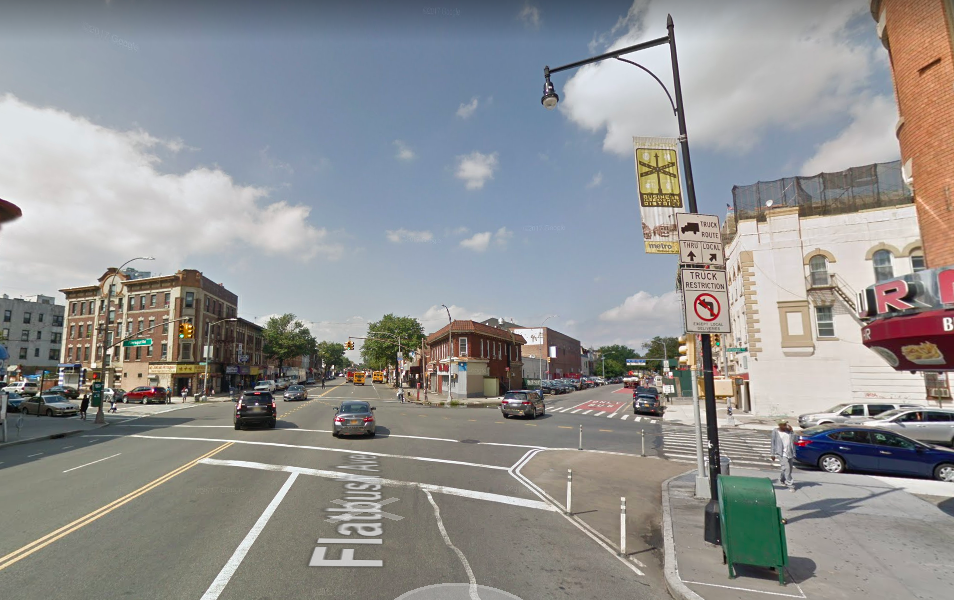 FLATBUSH – A horrifying multi-car crash on Friday night sent eight people to the hospital, with two in critical condition, after a drunk driver slammed into a car while speeding down Flatbush Avenue near Farragut Road.
Police said that David Olivier, 27, caused the pileup around 8:40 pm on Friday, April 13, when he slammed his silver Mercedes into the back of a BMW as it was about to turn left onto Farragut Road.
Olivier's Mercedes went out of control, striking four men who were preparing to cross the street, then coming to a rest on the sidewalk. Police said that the struck BMW shot out an hit a Honda that was waiting to make a right onto Farragut from the opposite lane.
The four pedestrians struck by Olivier's vehicle were rushed to Kings County Hospital by EMS, said police. Two were treated for minor injuries, while another two—a 21-year old and a 17-year old—had critical head injuries.
Four more victims, who had been in the cars, were also taken to the hospital, including Olivier. A 24-year old that had been riding with the drunk driver, along with a 39- and a 22-year old woman were all sent to either Kings County or Maimonides, said police.
Olivier appeared intoxicated, but refused to take a breathalyzer at the scene, police sources told the Daily News. Olivier, who suffered a head injury, has been charged with DWI and refusing to take a breathalyzer test.
Councilmember Jumaane Williams (D-45), who represents the district where the crash took place, released a statement this morning.
"My thoughts are with all of those who were injured in last night's horrific accident. I pray for all of their full and swift recovery, and I want to express my sympathies to all who are affected by this tragic incident. I want to thank all of the emergency responders whose quick actions to treat those on the scene helped to saved lives," he wrote."Unfortunately, we have now seen multiple devastating vehicle accidents in this area. As my office learns more about the causes of and circumstances surrounding last night's crash, we have a responsibility to consider any measures which could help avert future tragedy, and to explore such preventative actions. At the same time, we all as residents must remember our individual obligation to do our part to keep our streets and communities safe."