Photos: Flatbush Avenue Street Fair Draws 13,000 People To Our Neighborhood For Food, Dancing, Games & More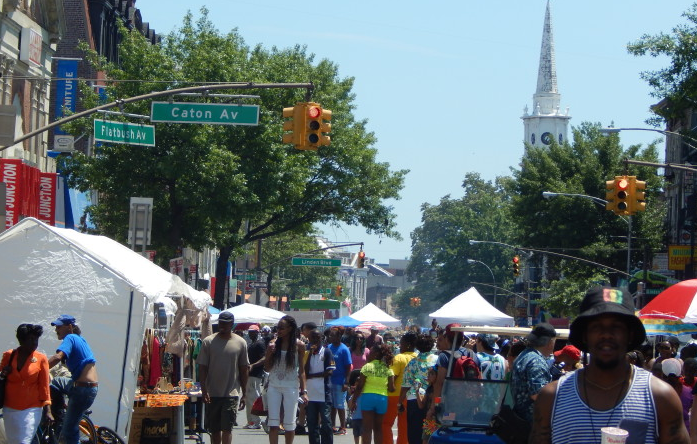 About 13,000 people flocked to the annual Flatbush Avenue Street Fair on Sunday — about a third more than last year, and the festivities celebrated the people and businesses along the avenue with dancing, music, carnival games, food, and more.
For the event, which is organized by the Flatbush Avenue Business Improvement District, a one-mile stretch of Flatbush, from Parkside Avenue to Cortelyou Road, filled with people of all ages for one of the city's most popular summer extravaganzas.
The staff at the Flatbush Avenue BID, including (left to right) Lester Rowley, BID Executive Director Lauren Elvers Collins and Divine Muragijimana, worked incredibly hard throughout the day to make sure everything was running smoothly — and to hand out raffle tickets for such prizes as a $50 gift certificate to Cynthia King Dance Studio, tasty treats from Edible Arrangements, one free month of unlimited classes at Balmir Dance Studio, a stack of free tickets for the fair's rides, and more.
There were lots of smiling faces at the fair, including Community Board 14 District Manager Shawn Campbell, left, and 70th Precinct Lieutenant Jackie Bourne.
The horses were a huge draw for many a happy kid.
The magician on the steps of the Flatbush Reformed Church kept the audience laughing and cheering.
A balloon artist extraordinaire entertained families throughout the day.
Cynthia King, from the nearby Cynthia King Dance Studio (21 Snyder Avenue, between Flatbush and Bedford Avenues), was thrilled to see her dancers wowing the crowd.
The crowd seemed to stay in a perpetual state of cheering and clapping while watching performances by dancers from Cynthia King Dance Studio throughout the day, with kids and adults performing everything from African dance to hip-hop and ballet.
While everyone else seemed to be melting in sweat, the dancers amazingly kept their cool!
The ballet dancers waited patiently for their turn.
And when their turn came, there was many an 'aww' that could be heard rippling through the crowd.
The Balmir Latin Dance Studio (959 Flatbush Avenue, between Snyder Avenue and Albemarle Road) gave demo classes and performances, from salsa to the hustle.
There was much to eat and drink at the fair, from coconuts from the Flatbush Caton Market…
… to lots of grilled meat …
… a sea of corn, and more!
Some took their best aim at the dunk tank.
The street was also a sea of vendors selling everything from dreamweavers to clothing, jewelry and more.
And when the heat did become too much, some of the littlest fair goers were lucky to have a pretty sweet ride to kick back and relax in.
Many thanks to neighbor Elif Altinbasak for sending us the following fabulous photos: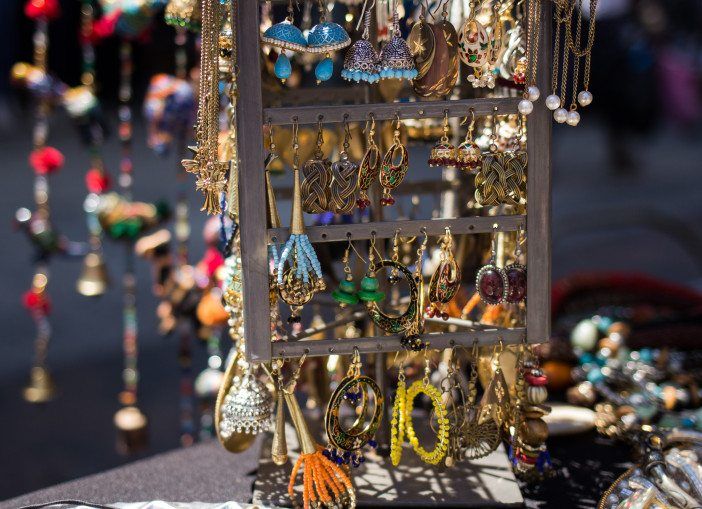 All in all, the day seemed like a resounding success, and we already can't wait for next year!
If you took any photos at the fair, email us at editor@ditmasparkcorner.com and we'll post them to the blog!