Flatbush Artist Joelle Provost Incorporates Climate Change Into Her Painting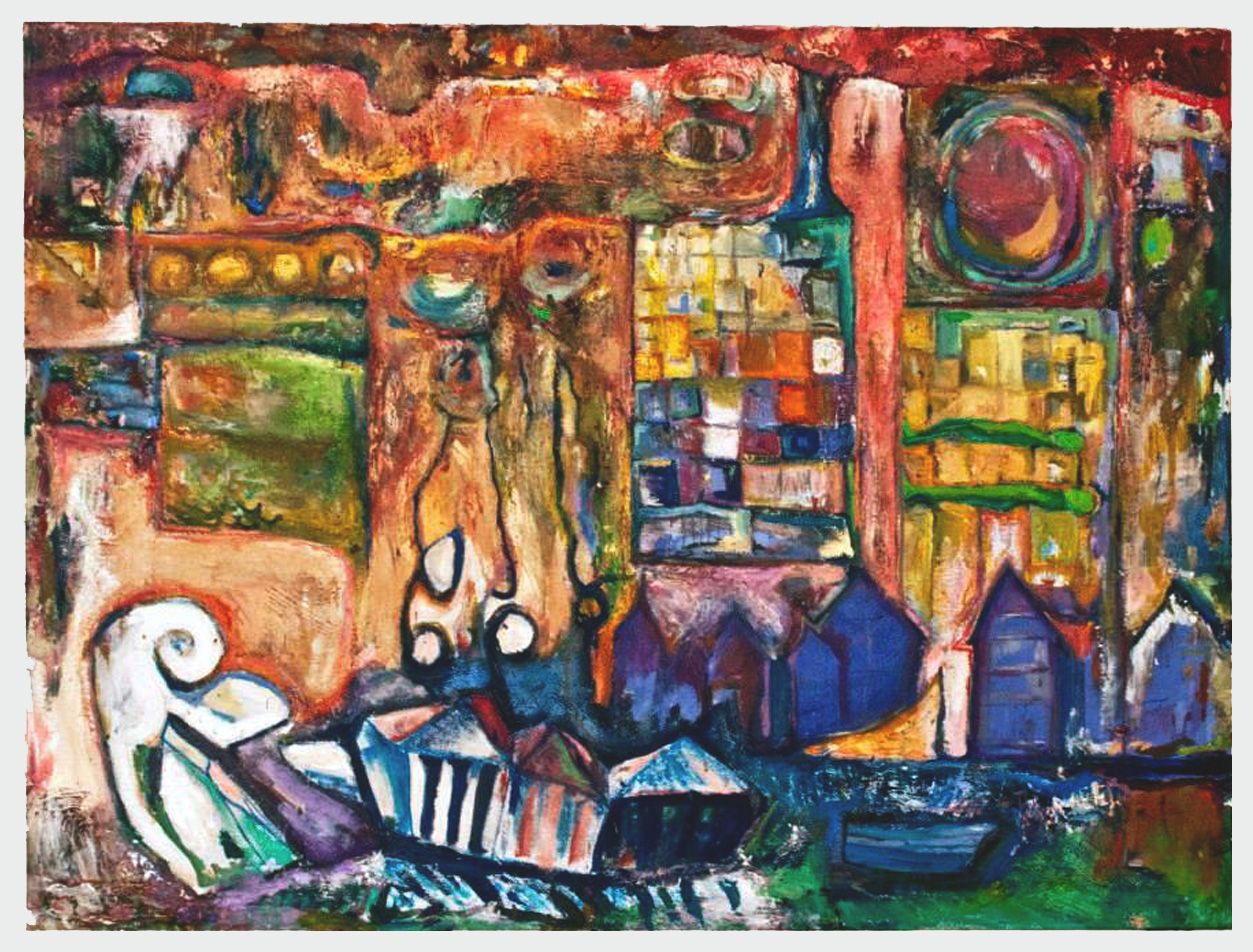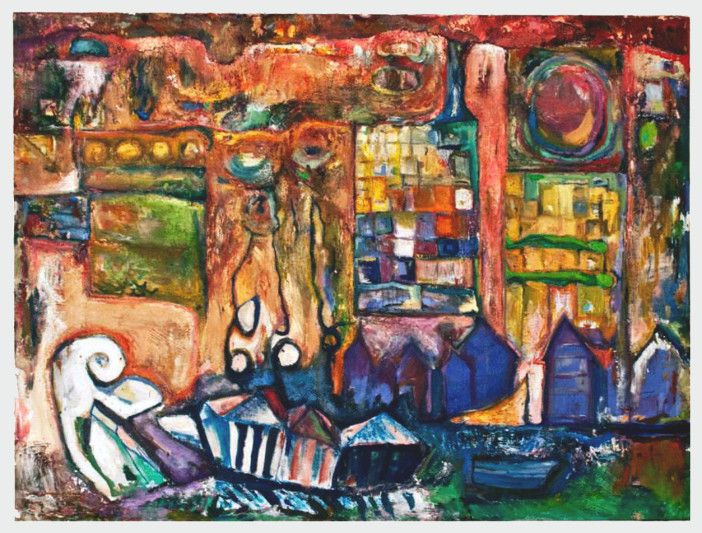 Local artist Joelle Provost's colorful paintings are for her a way of exploring climate change and the world around her. We caught up with her to talk about her work and what inspires her.
DPC: Tell us about yourself.
Joelle Provost: I grew up in California, in Richmond, the uncool version of Oakland. It's a notorious ghetto. I have a lot of pride in it because it's the underdog. I grew up with four brothers in tiny two bedroom house. My parents were very eclectic and colorful. They let me paint on the walls: Art Deco in kitchen, graffiti in the bathroom. It was organized chaos.
I moved to New York to pursue Master's degree at Brooklyn College. I was super ready for a change and it was the best thing for me. I just graduated in June.
I became an art teacher recently and I want to work directly with the environment and climate change.
Was there a moment for you when you questioned your decision to be an artist?
As early as four years old, I wanted to be an artist. Then I had a quarter life crisis and decided I wasn't going to be an artist and was going to become a firefighter instead. I took EMS classes and everything. I thought the firefighters were cute, but i couldn't handle the blood and gore and so I was not for the job. Then I was accepted into graduate school came to Brooklyn College, where I started working to come back to the fact that I was always an artist.
Explain what you mean when you describe your work as environmental art.
Some of my paintings focus on the environment and climate change directly. Mount Shasta (located in California) used to have snow but doesn't have snow anymore, so that became the focus of one of my paintings.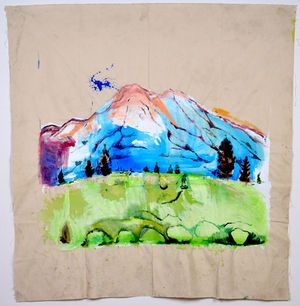 When I'm painting, I don't always know what it is going to be until it's all together. A year before grad school I made a painting called, They Said Italy, I Said Denmark. It was about the hurricane in Philippines and Fukushima. The painting was all of these houses twirling around on this sea. It's kind of interesting how climate change manifests itself in my work.
You are a member of the Flatbush Artists, how has that affected your work?
I'm new, but the whole Ditmas Park community keeps me grounded in the craziness of New York City. I feel like as a Californian I couldn't survive without the people in Flatbush Artists. They are more like Californians than anyone I've met. It's another level community.
The Flatbush Artists studio tour is fantastic because it brings all walks together. It was intimate because they came onto our porch and had genuine conversations. I feel like it's a really warm and intimate community that grounds me in New York.
What do you love about the neighborhood?
I run in Prospect Park every day. Lately, I've been drawing a lot more. I don't have a studio so I draw all over the neighborhood. I love the variations of the Victorian houses and the trees. I feel like the trees just provide so much nourishment.
I love just being really present and walking in the neighborhood, and the houses and trees are sights for sore eyes. We live in a tumultuous time but there's still these great things that exist.
What is your favorite neighborhood gem?
I love Sycamore Bar. I love going to Highbury Pub, it's usually kind of empty and I love that. In Newkirk Plaza, I love Plaza Gourmet. They are so nice and I love the Turkish figs.
Tell us a little bit about one of your paintings and how it came to be.
My painting In Defense of No Rules was from a phase in my life that was emotionally tricky. It's from the firefighter phase.  I was just really frustrated after undergrad of all the rules I was given from my painting classes.
So i wrote down all the rules on a 48 by 48 square canvas. I felt really disobedient. I felt suffocated by the rules that my teachers had given me. Don't I make the rules? So I had this daunting canvas, I painted the rules on it. And then a figure. Afterword, I realized it was a self portrait. It was me surrounded by all of these external things.
I felt overwhelmed and overstimulated, a lot of anxiety. This was the beginning of another common theme in my work: where ever you go there you are, you can't escape your bad habits.
---
Interested in more work by the Flatbush Artists? Check out their Holiday Show this weekend, December 5 and 6, from 12-6pm at 502 9th Street in Park Slope (between 7th and 8th Avenues).