Flamenco Comes To Life At KCC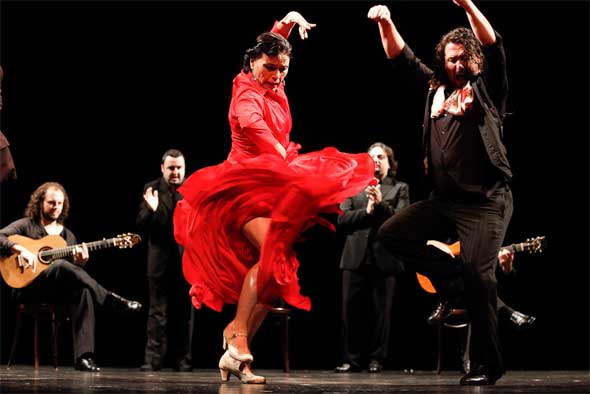 Flamenco — the word itself conjures vibrant images of curvaceous Spanish women in red dresses dancing with castanets, the legendary Maria Callas performing Bizet's "Habanera" from "Carmen," or Gene Kelly dancing a romantic, high-flying number to Flamenco music in a bid to win the love of Kathryn Grayson in "Anchors Aweigh."
Kingsborough Community College brings those facets of Flamenco to life, and more, as the Performing Arts Center (KPAC) presents the world-renowned Soledad Barrio's Noche Flamenca in an exclusive Brooklyn engagement, April 29, at 8:00 p.m., as part of KPAC's season of world-class dance, music, theatre, and family shows.
Hailed by critics as the most authentic flamenco touring company in the field today, Artistic Director Martin Santangelo brings to the stage "the essence, purity, and integrity of one of the world's most complex and mysterious art forms."
Dance, song, and music — all interrelated aspects of the Flamenco art form — will be given equal weight in the presentations.
Tickets for Soledad Barrio's Noche Flamenca are $30 and are on sale now at KPAC (2001 Oriental Boulevard). Box office hours are 11 a.m. to 5 p.m., Monday through Friday.
For more, call (718) 368-5596 or go to www.kcckpac.org.