Five Women Brutally Robbed in Southern Brooklyn In Late July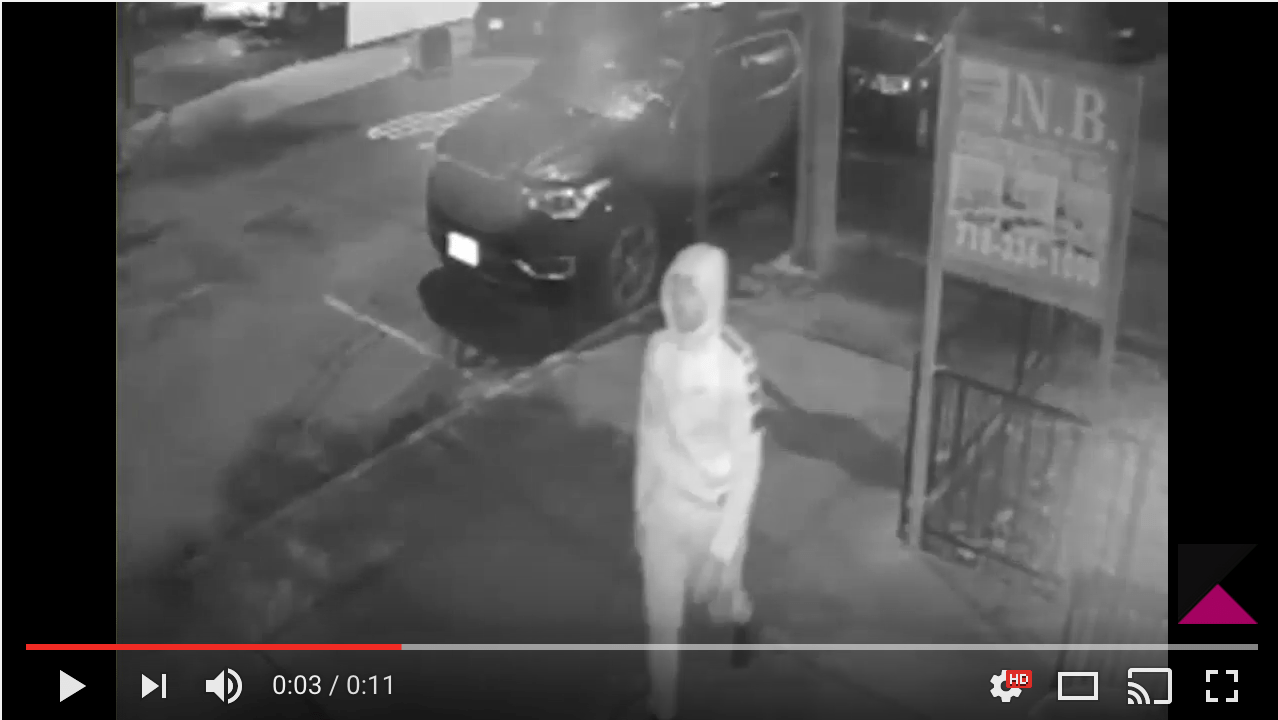 SHEEPSHEAD BAY/GRAVESEND — A man has been brutally robbing women along Sheepshead Bay/Gravesend border, and the police believe he's involved in five robberies that took place in just over a week between July 11 and July 22. Please help them identify the suspect:

Here are the details from NYPD on the robberies:
Incident #1. Tuesday, July 11, 2017, just past 11pm, in front of a residential building near Parkway Court and Hubbard Street, a man approached a 20 year-old woman from behind, punched her numerous times in the face and stole her cell phone, before running off. The victim suffered fractures to her face and was treated at Maimonides Medical Center.
Incident #2: Same week, on Saturday July 15, 2017, just before 1am in the morning, in front of a residential building in the vicinity of East 1 Street and Avenue Y, a man robbed a 21 year-old woman at gunpoint. As the victim was approaching her home, he pulled a gun and demanded her property. She complied and the suspect made off south on East 1 Street with her cell phone and bag, containing credit cards, approximately $150 in cash and headphones, among other stuff.
Incident #3: The next morning, Sunday July 16, 2017, shortly before 8am, in front of 2436 West 2 Street, a very similar attack – a man approached a 63 year-old woman from behind, displayed a handgun and demanded her property. The victim complied, and the suspect fled south on West 2 Street with her bag, which contained her cellphone, $18 in cash and personal papers.
Incident #4: The next Tuesday, July 18, 2017, just before 2am near Avenue Z and East 26 Street, a man followed a 26 year-old woman as she walked home. When the victim noticed she was being followed she attempted to run away from him, but he chased her down, pulled a gun, and punched her in the face numerous times. The victim fell to the ground and the individual stole her bag containing her cell phone, electronics and personal papers, among other things.
Incident #5: The following Saturday July 22, 2017, shortly before 1am, in front of 2459 West 3 Street, a man followed a 22 year-old woman as she walked home. The victim noticed someone was behind her and as she turned to face the individual, he tackled her to the ground, stole her bag and slapped her buttocks, cops say. He then fled south on West 3 Street. Among the items inside the victim's bag were her cell phone, debit card and approximately $708 in cash.
Police believe they are looking for the same man in all five incidents, and describe him as a black man in his early 20s, 5'5″ to 5'10" in height, and of slim build. They report him last seen wearing a hooded sweatshirt with dark markings on the upper sleeve and shoulder area, sweatpants and black sneakers. He often covers his face with either a ski mask, bandanna, du-rag or towel.
Anyone with information in regards to this incident is asked to call the NYPD's Crime Stoppers Hotline at 1-800-577-TIPS (8477) or for Spanish, 1-888-57-PISTA (74782). The public can also submit their tips by logging onto the Crime stoppers website at WWW.NYPDCRIMESTOPPERS.COM or by texting their tips to 274637 (CRIMES) then enter TIP577. All calls are strictly confidential.
BR