Five Places In Southern Brooklyn To See Exotic Wildlife [Photos]
By Daniel Frazer
We're all familiar with pigeons, starlings, and house sparrows, and we all still smile when we see a particularly cute squirrel, but did you know that Southern Brooklyn is home to a vast array of seemingly exotic wildlife?
Right above our heads, hawks and falcons fly! And right behind us, raccoons, muskrats, and other mammals are hiding just out of sight — but here are five places to see more of the incredible critters Southern Brooklyn has to offer:
1. Caesar's Bay Waterfront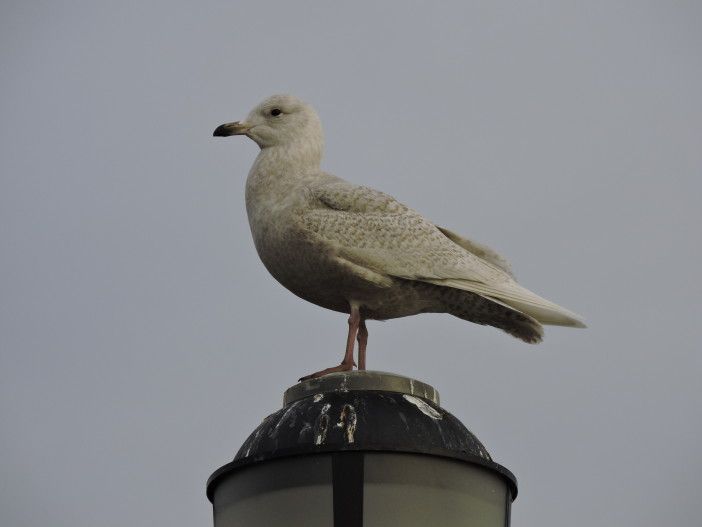 This past winter, Caesar's Bay became quite famous in the birding community for not one but four rare birds: the Mew, Iceland, and Glaucous gulls, along with a seldom-seen water bird: the Red-Necked Grebe. Quite often, these birds were hanging out right on top of Toys-R-Us!
But do you know what birds are frequently hanging out right around here that are quite easily missed? Take a walk along the water and scan the rocks and you'll likely see one of our cutest but most over-looked common birds: the Purple Sandpiper. These little raspberry hued cuties hang out around the rocks feeding on small crustaceans and insects.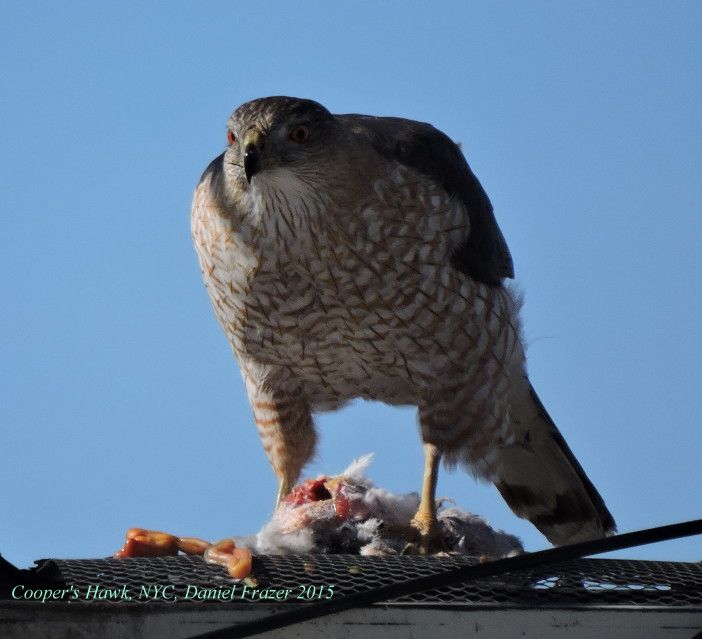 Look on-top of the dilapidated tennis house right across from the Caesar's bay parking lot and you may be lucky to see a hawk or falcon, like the Cooper's hawk pictured, enjoying his meal. Other beautiful birds you may see are the Common and Red-Throated Loons, which spend the winter and spring in NYC before returning north for their breeding grounds.
Did you know that in the spring, there are four common gull species around? See if you can spot the Ring-billed Gull, Laughing Gull, Herring Gull and the worlds largest, the Greater-Black Backed gull next time you're over there. What better way is there to refresh yourself after an afternoon of shopping than spotting and identifying some of the many beautiful birds that call Caesar's Bay home?
2. Monk Parakeet Walking Tour
While the monk parakeets of Brooklyn are not native, many argue that they fill the niche of the once common but now extinct, Carolina Parakeet.
Monk Parakeets are believed to have established themselves after a pet-vendor accidentally let many free in the 1970's. Starting from West 6th Street and Avenue O, on a nice sunny day, continue walking up Avenue O to 65th street and you're surely to see (and hear!) many of our monk parakeets. Observe some of the larger trees around to see their big funnel shaped nests, but just be mindful that some of these trees may be near private property. Many are curious how these beautiful green birds survive our winters, however, the Monk Parakeet is from a region in South America where the climate is quite similar to our own.
3. Owl's Head-Park.
A bit further south-west is the charming and surprisingly diverse Owl's Head Park. While you will not find owls here, this is an excellent spot to watch a wide variety of hawks and falcons from the park's central hill. On breezy, sunny days, try to see how many hawks, falcons, and vultures you can spot.
4. Calvert Vaux Park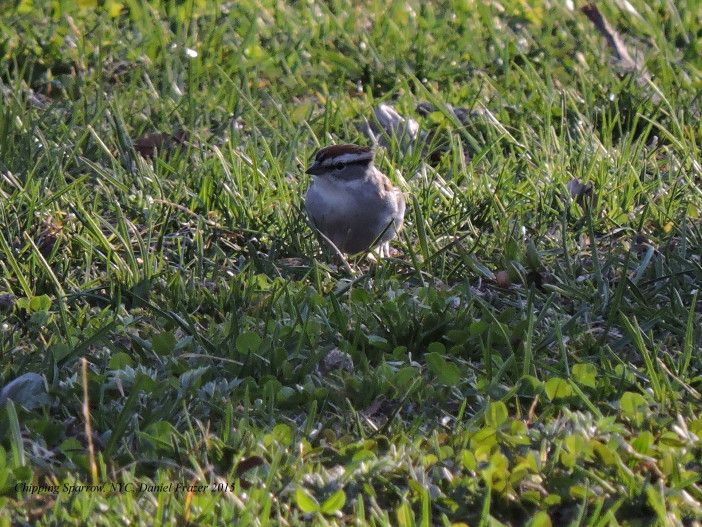 This diverse, marsh land and forested park has arguably some of the most interesting and varied wildlife in Brooklyn. Calvert Vaux is also a great place for history and architecture buffs, being the park with arguably the best view of the Verrazano bridge and ship wrecks lining the coast line. Start out at the fresh water pond when you first enter the park to see and hear a vast variety of small song-birds.
This park is also one of the few parks where you can see Ring-necked pheasants! Ring-necked pheasants are a medium-sized, chicken-like bird that was naturalized in the United States from Asia. These beautiful birds will sometimes be seen strutting along the trails.
Calvert Vaux Park is also an excellent location to see raccoons, rabbits, possums, and muskrats. The muskrat looks a lot like a small beaver though with a tail like a possum. Also, especially in late winter and early spring, you may find seals lounging on the wreckage. These native marine mammals seem to pick Calvert Vaux over other areas to lounge in the sun. Calvert Vaux Park can feel a little deserted, so be sure to head here with a friend, and on a nice sunny weekend when the park will have plenty of activity.
5. Coney Island
Last but certainly not least, Coney Island! There is a lot more here than hot dogs and roller coasters. Watching from the fisherman's pier on a day with South-East winds, see if you might spot Northern Gannets! These large, brilliant-white birds can be seen "raining down" into the water at 60 miles per hour in pursuit of fish. Not quite as common but certainly possible, keep a look out for dolphins! This past winter, several dolphins had been seen on days with southeast winds from the Coney Island beach.
Finally, please remember that when you're observing wildlife, to keep a safe distance of at least twenty feet and to never provoke an animal (yes, even a pigeon!) to perform for you. We must respect wildlife to ensure that there is wildlife.